Jetstar Asia New Menu
Travelerintransit 2016 travel count: 9 countries, 16 cities. Pretty much the usual stellar performance in terms of traveling. :)) Question is, how did i do it without taking extra leave or bank loans to sponsor my trips? Well it's all about smart planning and short getaways now and then! For short weekend trips, i almost always fly with Jetstar Asia because they have those ungodly flights in and out of Singapore (think Fri nights departures and early Mon morning arrivals and a zombie at work the next day).
As with these late night flights, there is a tendency for one to get peckish, or starving if you were rushing right to the gate from work. For that, Jetstar has a pretty decent in flight menu that changes now and then. I previously wrote about the
Jetstar inflight meals here
, and on my recent escapade to Phuket, i noticed that they have recently changed their menu on the 3K flights.
We had the
Black Pepper Chicken
and
Shrimp Pineapple Fried Rice
on our way out. Well, portion wise, they could do better with the black pepper chicken (which was like 2 bites). The black pepper sauce was punchy but i was assaulted by the sodium.
Surprisingly, the fried rice was rather fluffy and there was a tinge of sweetness from the pineapple bites. Well, of course it didn't look exactly like it was represented on the menu.
Our favorite of the 4 hot meals was the Ayam Bakar, a flavorful and tender Indonesian BBQ chicken with a mild curry vegetables.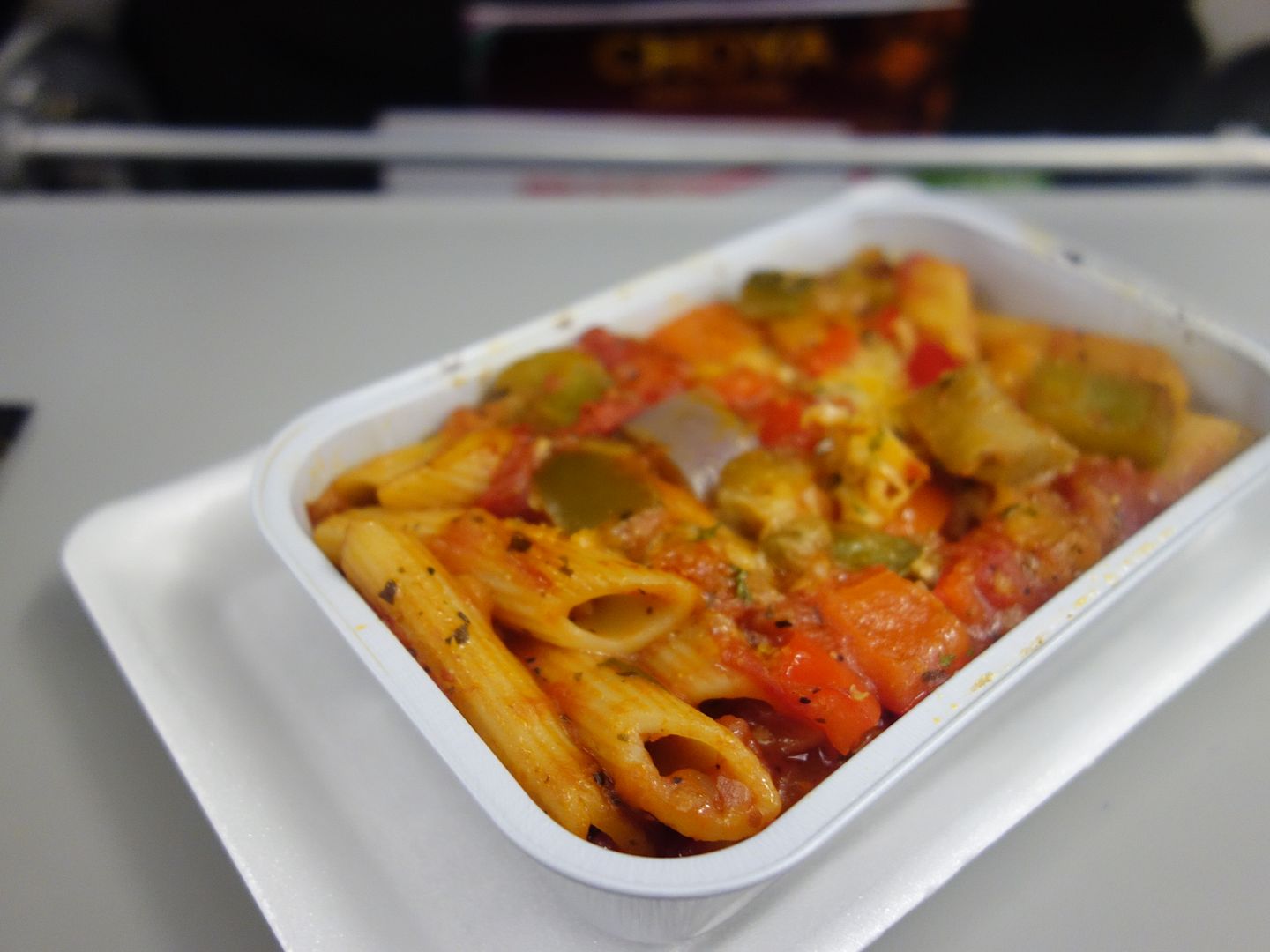 The
penne with a hearty vegetables ratatouille
was quite comforting as well. We'd pick this as our second choice from this menu.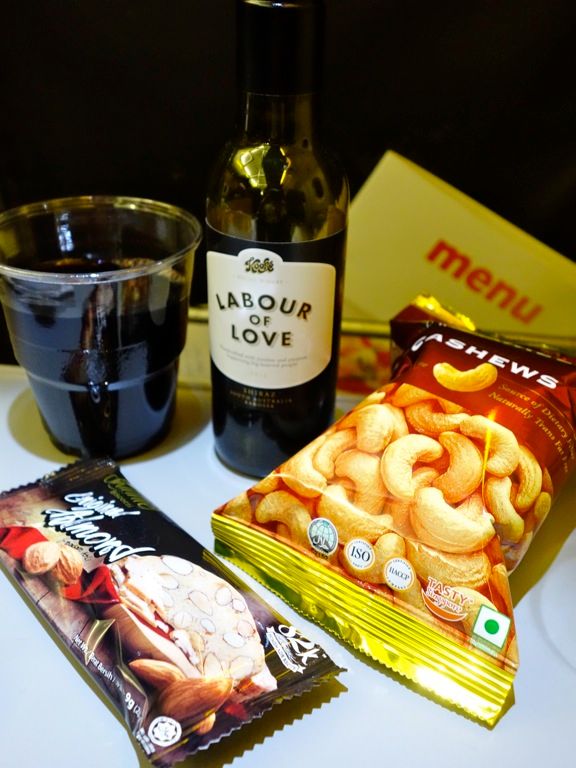 Of course, if you would like some snacks, there are nuts to go with a bottle of wine or Asahi.
Order your meals in advance and save 20% off the cost. You also get to enjoy your meals faster than the rest.
Till the next flight out (in less than a week!!!!).