Mercado Spanish Food Market
Poke bowl is the fashion. If you haven't caught the wave due to the fishy bits that rule most poke bowls, fret not. The meaty version has landed, and with punchy Spanish flavors too. Mercado Spanish Food Market is a market you don't want to miss if you are working in the CBD area. Run by Chef Jean-Philippe Patron (JP), the king of nose to tail dining at Dehesa, Mercado has the feels of a Spanish market, and hearty food that compliments the vibes.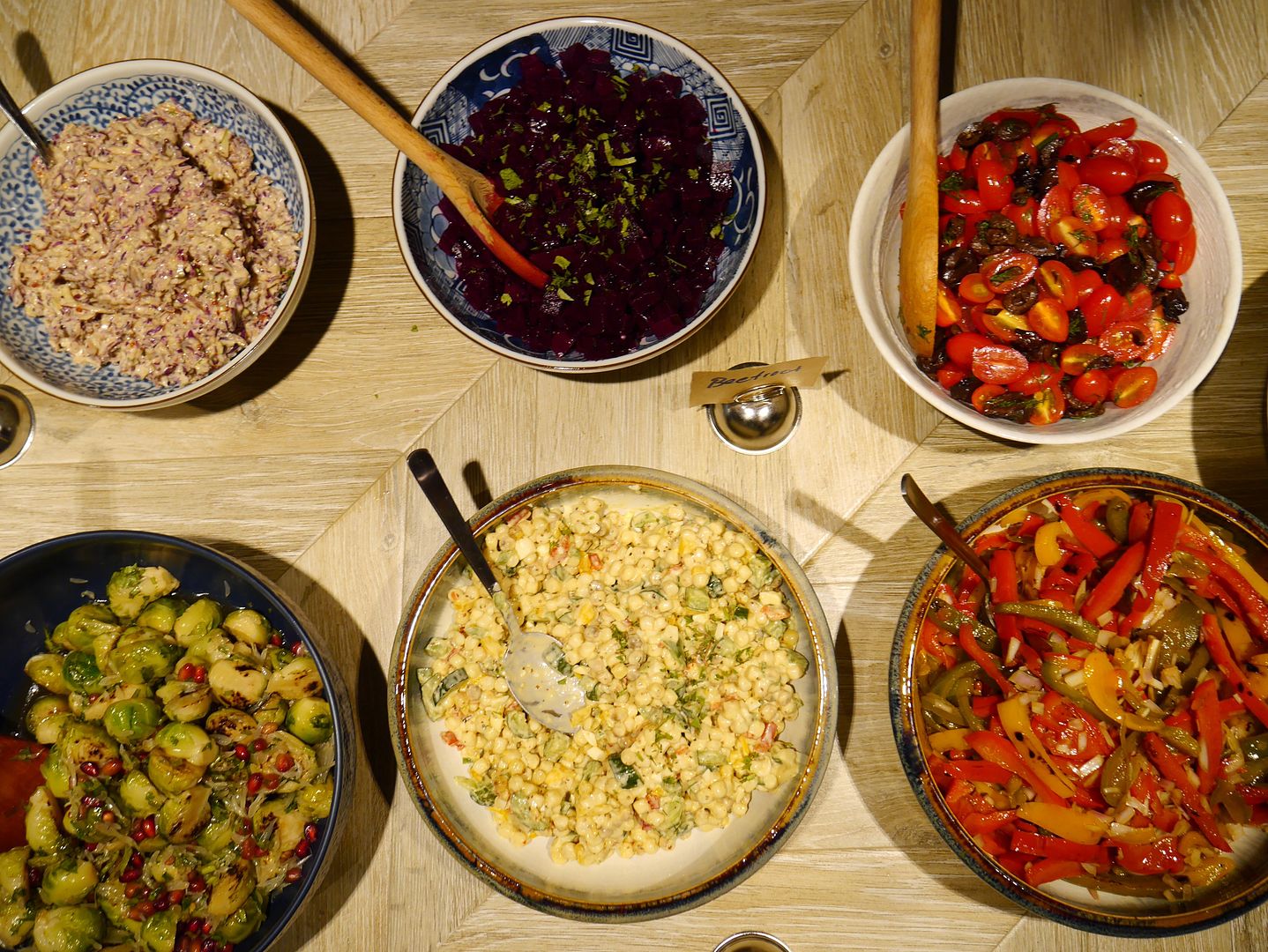 Your
"One bowl of happiness"
goes at an easy $16.50. Choose from one base, one meat, one hot vegetable, two cold vegetables, one topping and one sauce. You can't say no to these vegetables. For the cold selections, there's pickled cucumbers, cherry tomatoes, peppers, coleslaw, pasta salad, brussels sprouts and beetroot while the hot sides include lentils, corn, potatoes and carrots. Complete your bowl with toppings such as salted almonds, pumpkin seeds, walnuts and raisins, and sauces such as spicy tomato, garlic aioli, ginger mayo and asian dressing.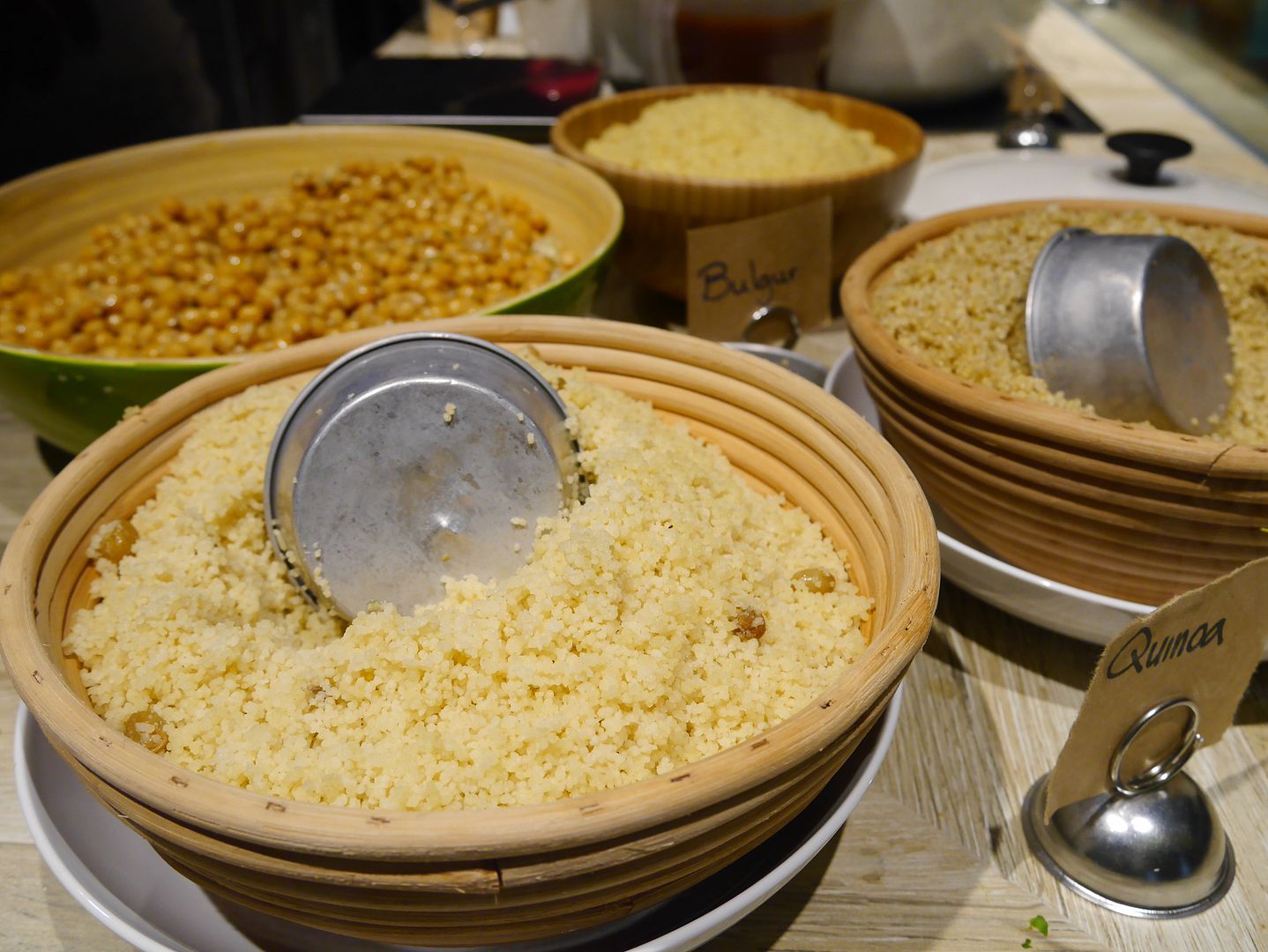 Fancy healthy grains for bases? There's cous cous, chickpea, quinoa and bulgur. Tasty proteins include beef meatballs, chicken paprika, pulled pork and salmon.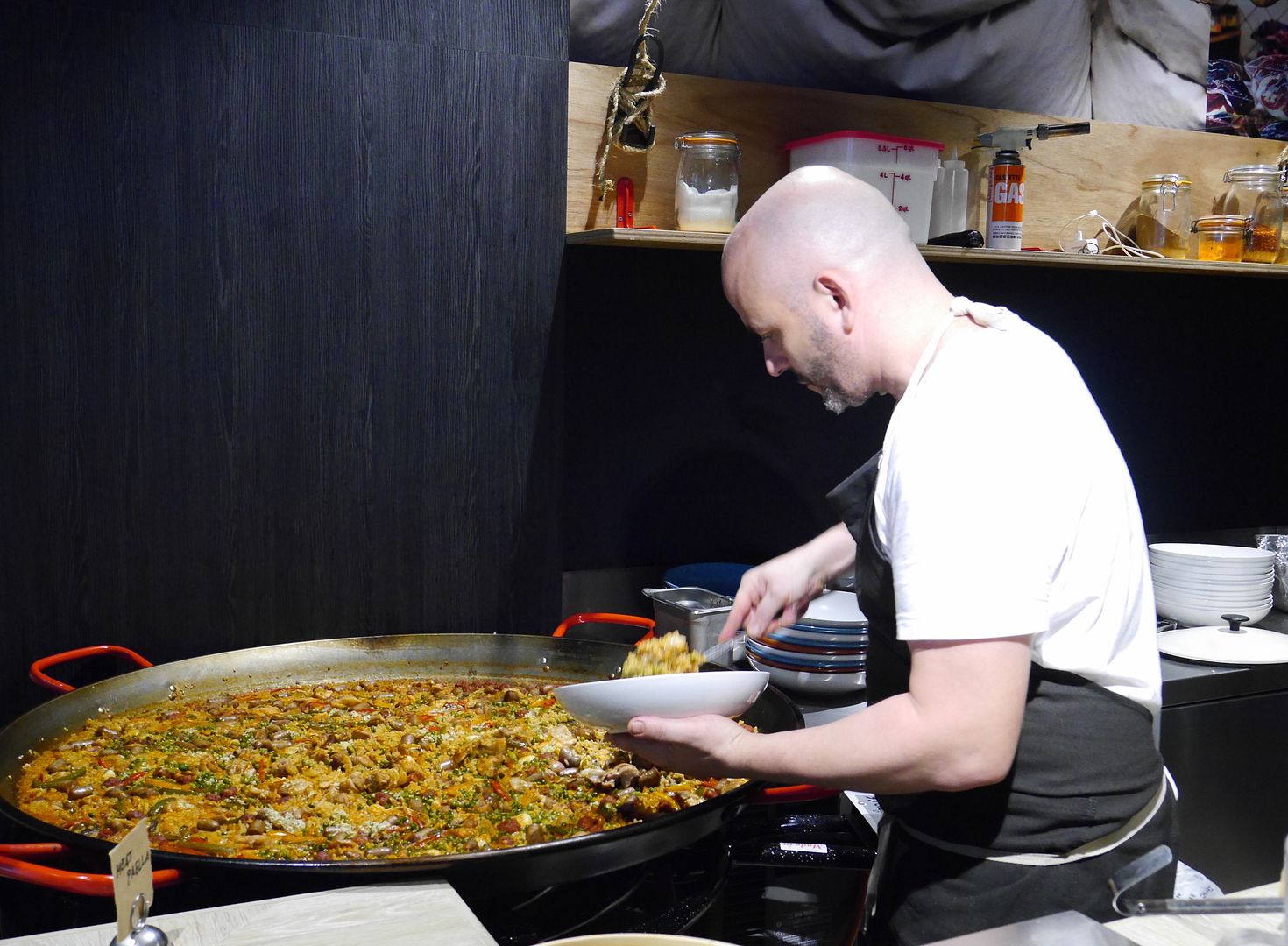 I MUST mention the ginormous pan of paella that greets you at the door. It was a meat paella when we visited. Generous slabs of chicken, sliced sausages and chunky meat pieces with greens embellish the paella—the colours so vivacious that makes it irresistible. It can easily be a meal on its own, but the paella is only considered one base and one meat. Thus, you can still select one hot vegetable, two cold vegetables, one topping and one sauce for the same $16.50!
Complement your healthy grain bowls with a selection of super fresh, cold-pressed juices (from Daily Juice) although I have made a mental note to drop by on Sangria Fridays for Sangria ($8/glass; $36/jug). Ready-made Hola bowls ($14.50) are available for convenient take-outs too.
Mercado Spanish Food Market
50 Market Street 01-23 Singapore 048940
Tel: +65 9655 8092
Mon - Fri: 8am - 7.30pm