Antoinette Christmas Cakes and Sweets
Searching for ideas to sweeten up this Christmas? Indulge in Antoinette's Yuletide Elegance. With many magical creations in store, you can make this Christmas with family and friends special. If like us, you also associate Christmas with log cakes, then Antoinette has your perfect Xmas covered with their two new log cakes— Superlova and Marronette.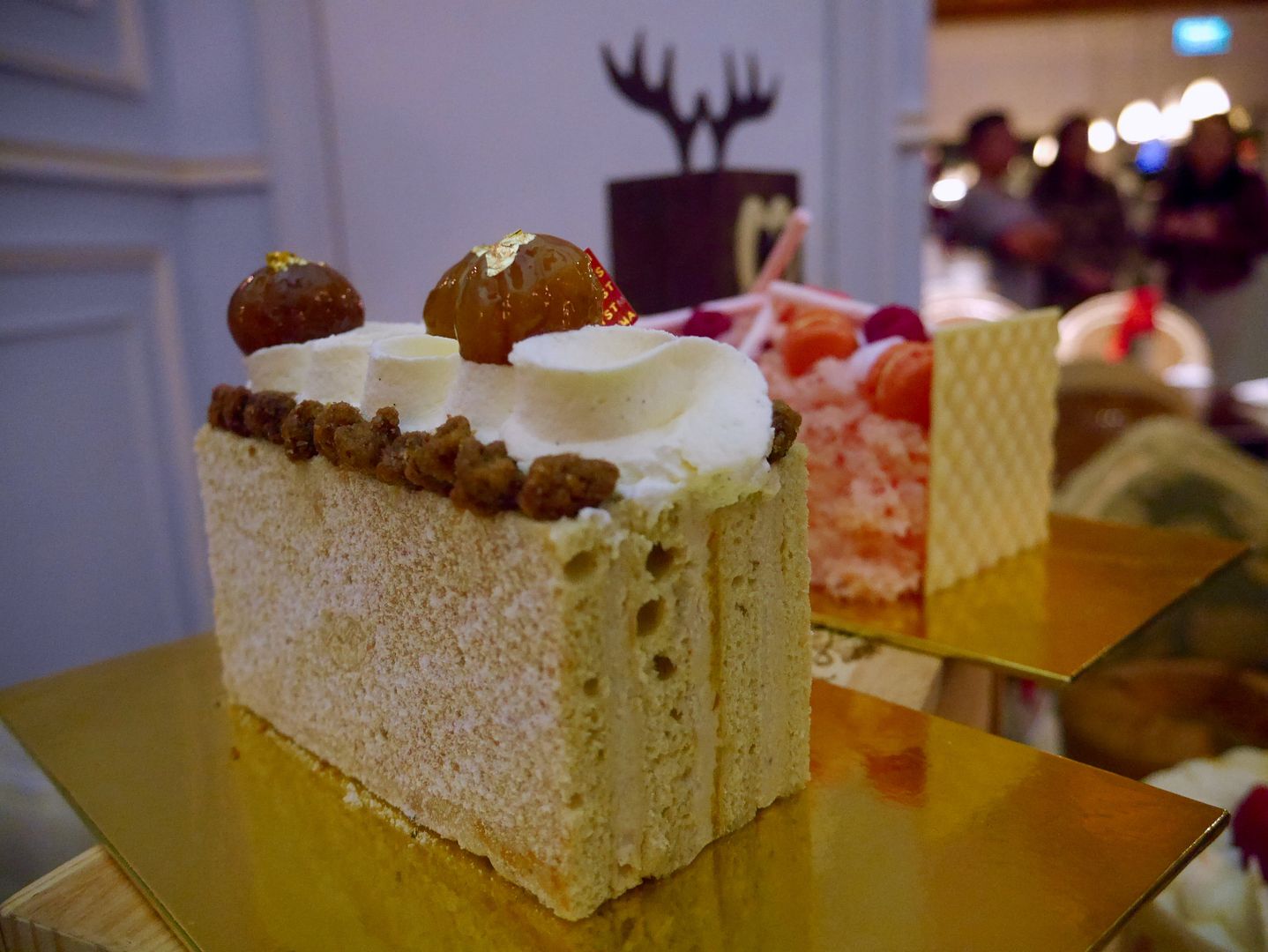 Chestnut is one of our favorite fall food and it's used generously in the Marronette ($55/$110), a chestnut cake layered with chestnut crème chantilly and perfumed with Myer's dark rum and orange confiture. Decorated with a thick ribbon of vanilla crème chantilly and candied French chestnuts, this log cake is bursting with warm nutty flavors!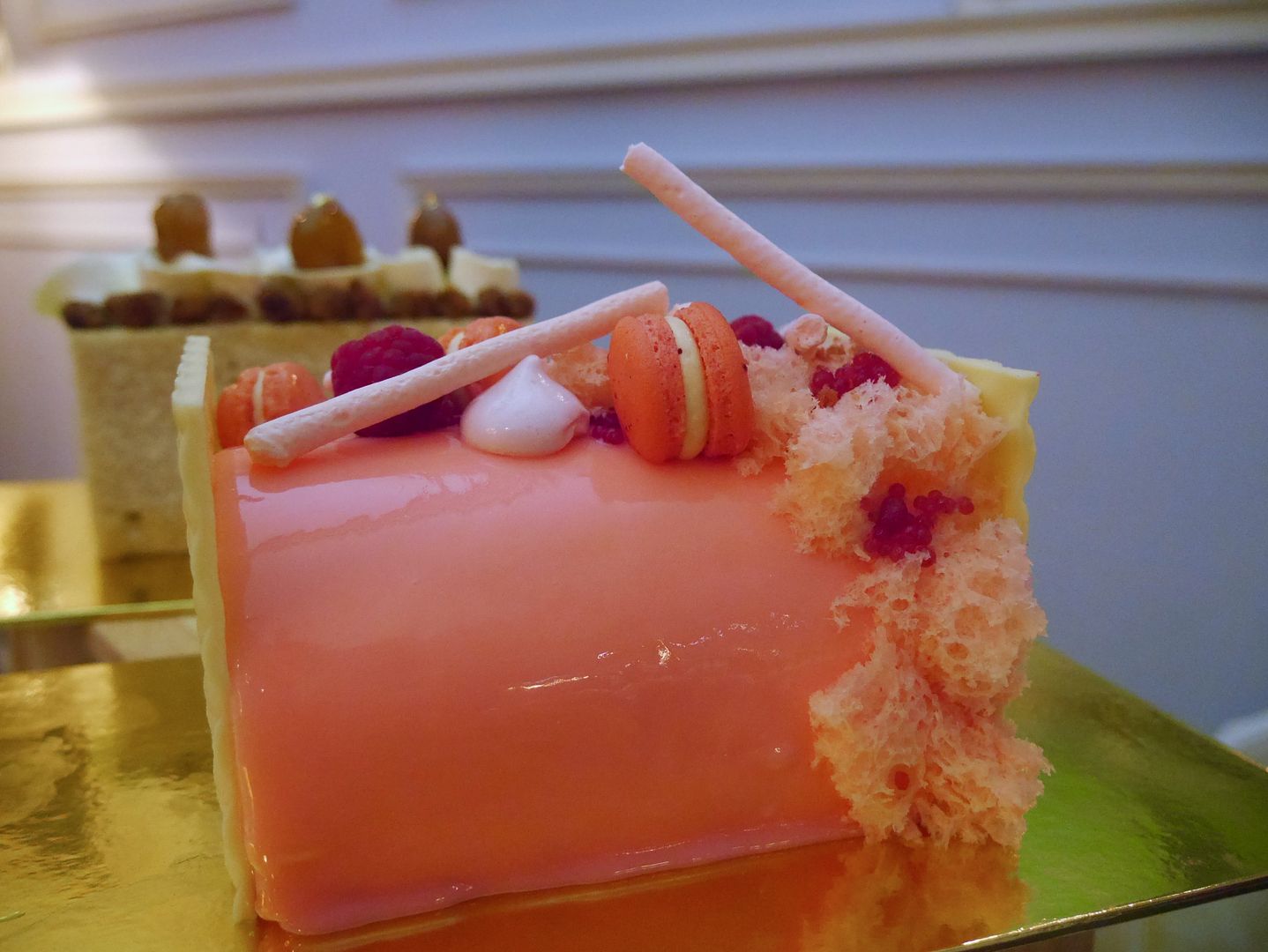 Superlova ($50/$100) in contrast, is a feminine creation of all things pink. A finer rose sponge, rose petal mousse, raspberry jelly, rose petal glaze, more rose coral sponge, raspberry caviar, rose macaron, raspberry crumble, raspberry marshmallow.. You get the picture. However, it is not merely a rose and raspberry log, as there are also yuzu cream and lychee that bring a tangy kick to the tastebuds.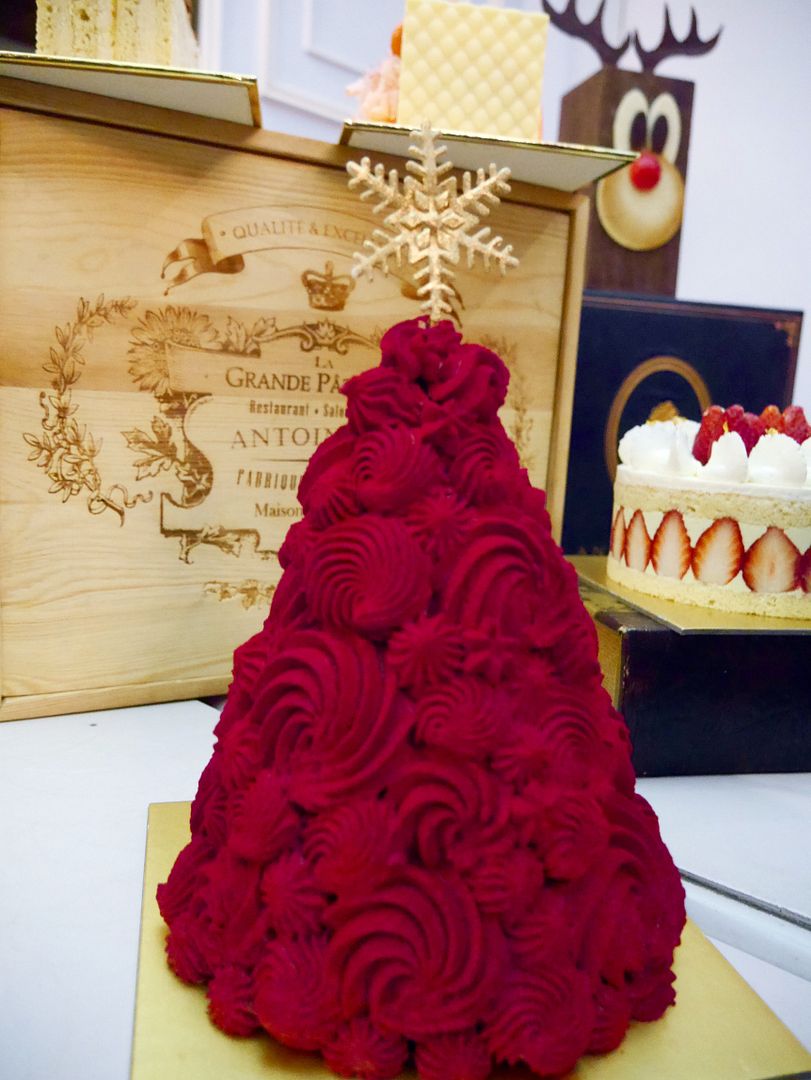 Don't like logs? How about a rose?
Red Rosette
($150) makes a sexy centerpiece on the festive table, and is an elegant conversation starter. A chocolate cake with orange, layered with almond nougatine, and dressed with dark chocolate Chantilly with edible red cocoa spray, this red Christmas tree is more than a luscious eye candy.
There is no need to sweat over planning a Christmas party for guests who steer a mile away from sweets. The savoury cake,
Hivernette
($75), has four layers of honey farm bread drizzled with olive oil and spread with mustard butter and tomato jam. Between the soft bread layers are wild mushroom ragout, coronation and caramelised onions, and
boeuf bourginon. The cake is "frosted" with beetroot cream cheese chantilly, roasted vegetables, and sprinkled with chives and mustard seeds.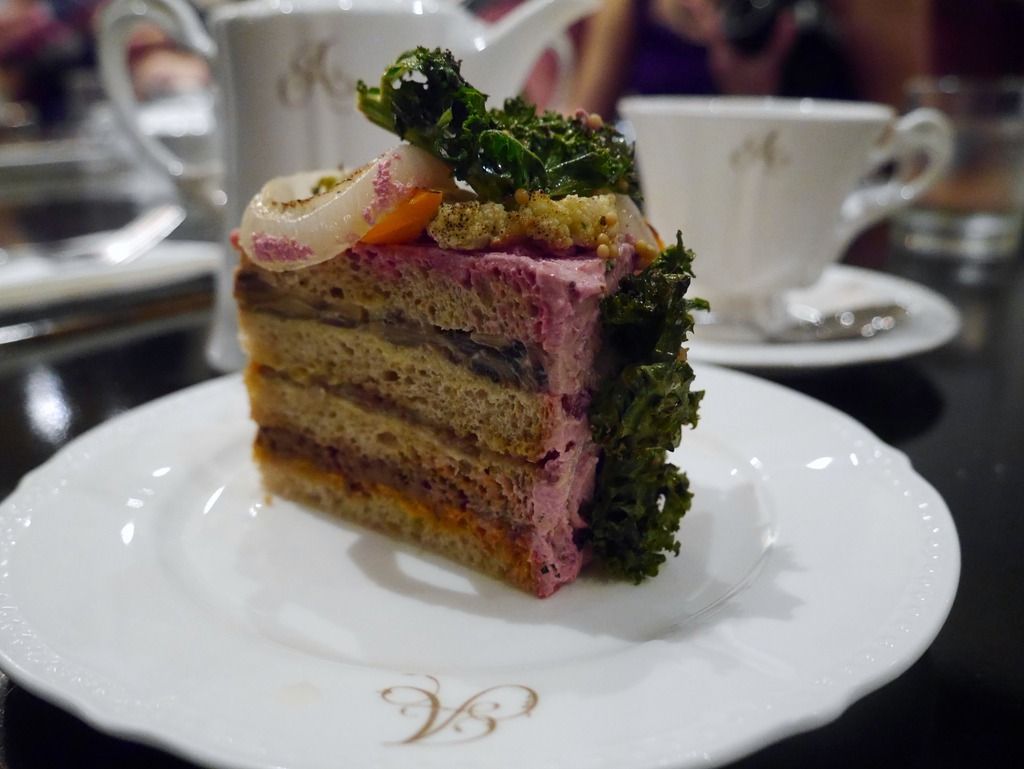 Hivernette is such an ingenious invention—a big sandwich disguised. Like how any good sandwich should be eaten, I just had to pick up my slice and munch. Who says you can't have cake for breakfast?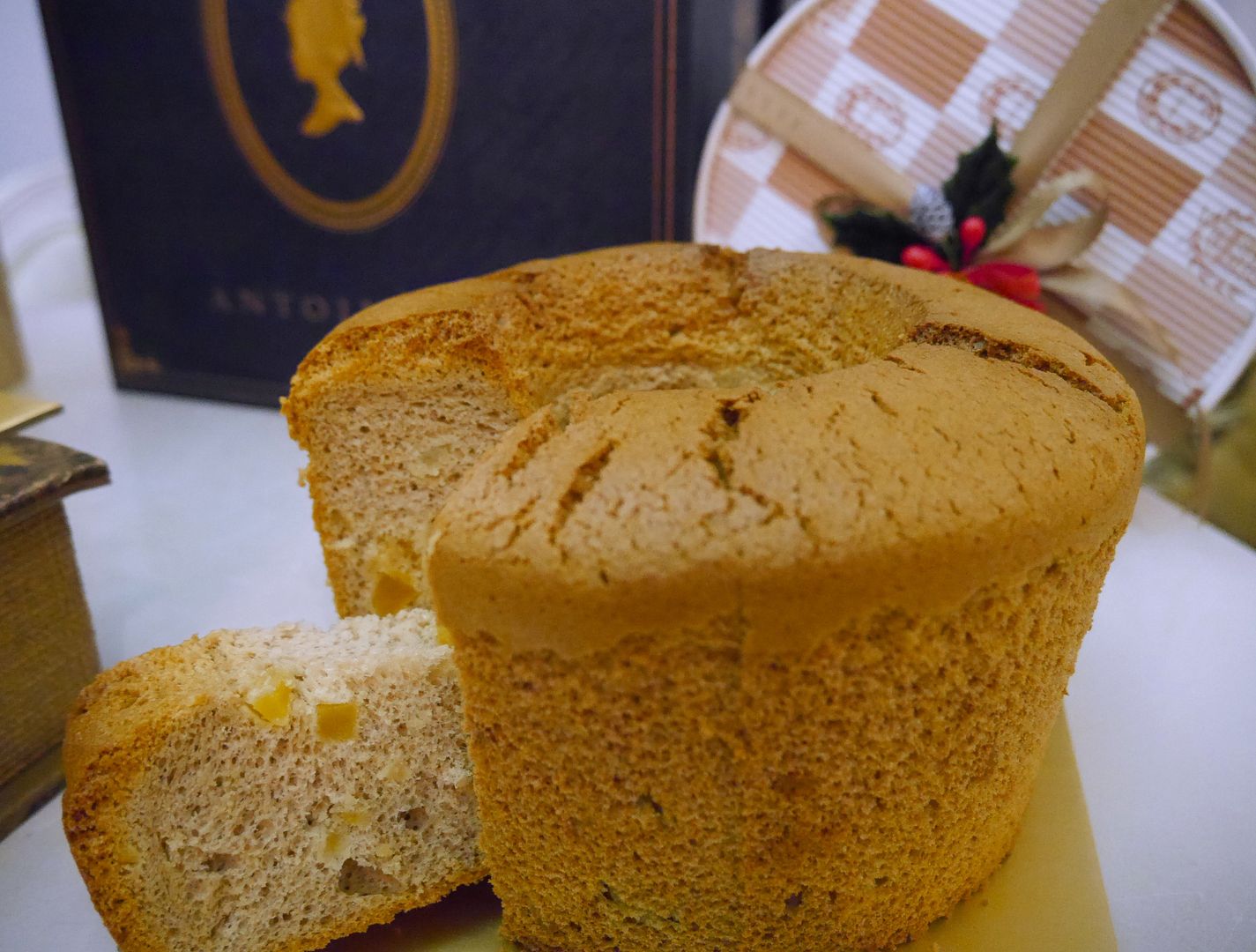 Am I the only one who secretly buys a panettone every Christmas? This year's Christmas might be different with Antoinette's Jasmine Tea Chiffon Cake ($20). If there is an Asian panettone, this will be it—little chewy bits in the light and soft chiffon cake infused with jasmine tea. It is so addictive that I can easily finish the cake in two or three sittings. Oops!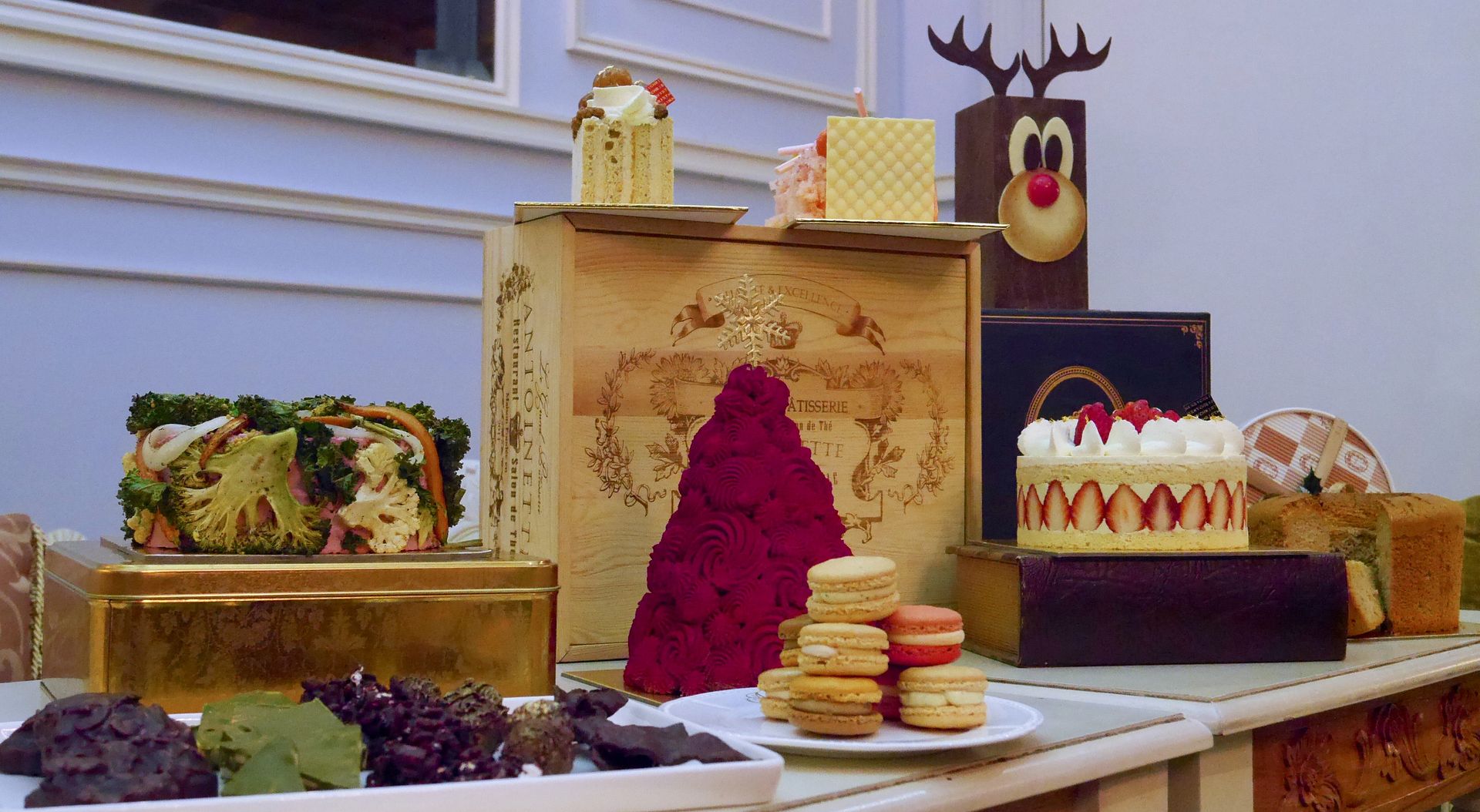 In the spirit of giving, why not wrap up boxes of little treats from Antoinette as gifts? Select from popular treats from Chocolate Fetish — The Queen's Salted Egg Yolk Truffle ($28); White Chocolate Matcha with smoked macadamia ($12/120g); Chocolate rice crisps with candied orange and meringue clusters ($12); Almond butter rusk enrobed in chocolate ($2.50); and Crispy bacon enrobed in dark chocolate ($15) — or delight in special editions of Antoinette's signature macarons ($3.50 each; $19/6 pcs). Go for Trufflette which has a lovely truffle and hazelnut almond feuilletine, or if you love PB&J's, get Winter.
Christmas is here.

-Zen
Antoinette
30 Penhas Road Singapore 208188
Tel: +65 6293 3121
Mon - Thu: 11am - 10pm
Friday/ PH Eve: 11am - 11pm
Sat: 10am - 11pm
Sun/ PH: 10am - 10pm
Mandarin Gallery
333A Orchard Road
#02-33/34 Singapore 068876
Tel: +65 6836 9527
35 Robinson Road Singapore 238897
Tel: +65 6701 6868
Daily: 8am - 10pm