Otto's Deli Fresh
Been to Holland Village in the recent weeks? There are quite a few newcomers, Otto's Deli Fresh being one of them. Located in Raffles @ Holland Village, it is still quite a hidden find in the buzzing enclave. An inspiration of Chef Otto Weibel, a respected veteran in Singapore's F&B industry, Otto's Deli Fresh encapsulates Chef's Otto's passionate desire to bring homespun recipes with refined gourmet flavours to tables of family, friends, and neighbours.
Warm the tummy with earthy Button Mushroom Soup ($8.50). I love that caramelised onions are used to naturally add flavours to the soup, and the most enjoyable bit is dipping the slightly sugared and toasted brioche into the fragrant bowl.
Otto's Deli Fresh serves good sandwiches if you like something to grab. Get your hands on the juicy Pulled Pork Burger ($19). It is a 5-hours sous vide pulled pork cheeks and citrus cabbage apple slaw between the warm toasted carbs. Served with fries and condiments, this makes a happy meal.
For a pressed sandwich, there's a lot in that inch-thick Pressed Beef Steak Ciabatta ($20) — Hanger steak and Bresaola beef, housemade pickled Japanese cucumber, rocket, gruyere, caramelised onions and housemade bbq sauce. Go with this if you are in the moo-d.
Love your meats fresh? There are Heritage US Kurobuta Pork Rack 300g ($39) and Limestone Ridge Full Blood Wagyu Beef Rump MB4 - 150g ($32) amongst the types and cuts of meats to pick from. (Served cooked of course!) Both meats are seasoned with salt, grilled, and finished off in the oven. There is the housemade bbq sauce served alongside, but I wish there are different sauces to highlight the different meats.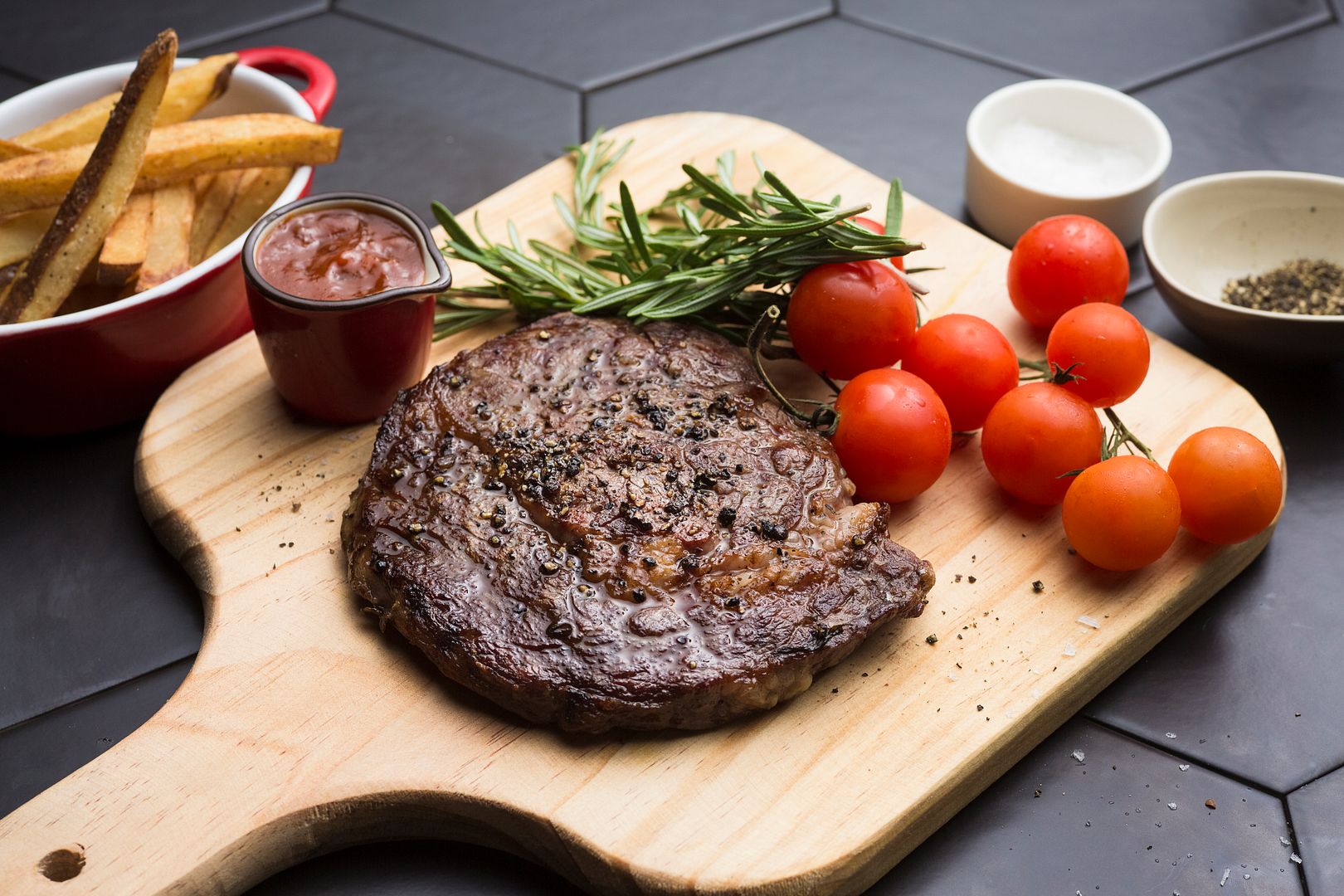 Desserts were disappointing. You'd think that with four types of waffles out of a total of seven dessert options, the waffles would be at least.. something. The dense waffles would have worked ok if the flavor is richer. We tried Burnt Banana Waffle ($11.50), and despite the decent milky peanut butter gelato (the other toppings—"burnt" and freeze dried banana— were mere decorations in my opinion), I was not enthusiastic enough for a second bite.
You have to try the Valrhona Chocolate though! Hot ($9.50) and Iced ($12.50) versions are available, but I'd suggest the former, especially on a cool rainy day/ night. It's tough to resist this red cup of joy — think luscious chocolate rimmed with crushed toasted hazelnuts. If you have ever wondered what a ferrero rocher - kinder bueno drink would taste like, well, this is the better version. There is a reason for it to be labelled 'Otto's Favourite Drink' on the menu! That said, there was over-generosity of the sea salt in my cup that particular evening…
A place of familiar comfort, Otto's Deli Fresh warms us with the hearty deli offerings. Besides the red meats, there are also seafood pastas on the menu. For the remaining rainy December days, expect to find us warming up to a Hot Valrhona Chocolate.
118 Holland Avenue #02-01
Raffles @ Holland Village Singapore 278990