Firebake Lunch & Brunch 2019
Our favorite wood-fired bakehouse Firebake has launched a refreshed lunch menu and also more new items to tantalize our taste buds! In its latest dishes, Firebake goes 'back to basics', offering quality bakes that reach out to childhood memories and comfort.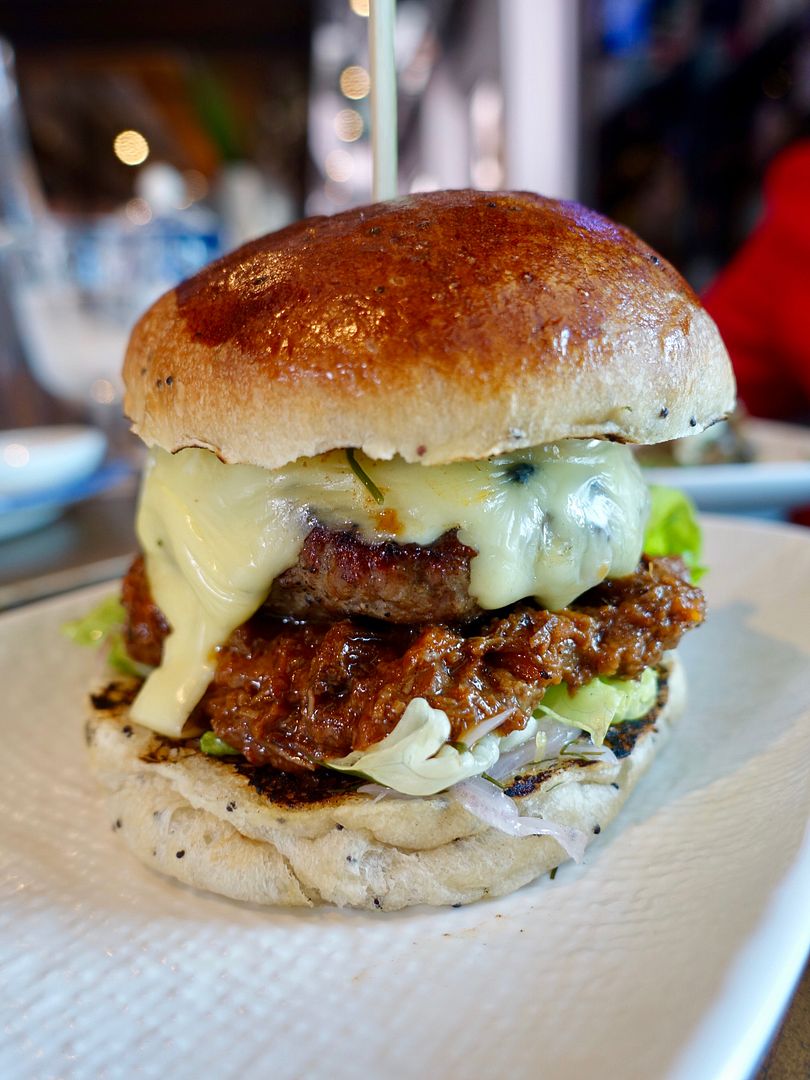 My childhood would have been a lot more awesome if i've had something like the Firebake Tartine ($18 for full portion – available for brunch & lunch), an open-faced sandwich featuring a slice of Seedy sourdough.
The Seedy is my favorite loaf at Firebake. Made with organic wholemeal with toasted sesame and pumpkin seeds, each bite is full of nutty crunch and fragrance. The toppings vary from time to time, and i had a slice topped with avocado, sauteed mushrooms, feta, pickled pistachio and cress. This is bound to satisfy any brunchy cravings!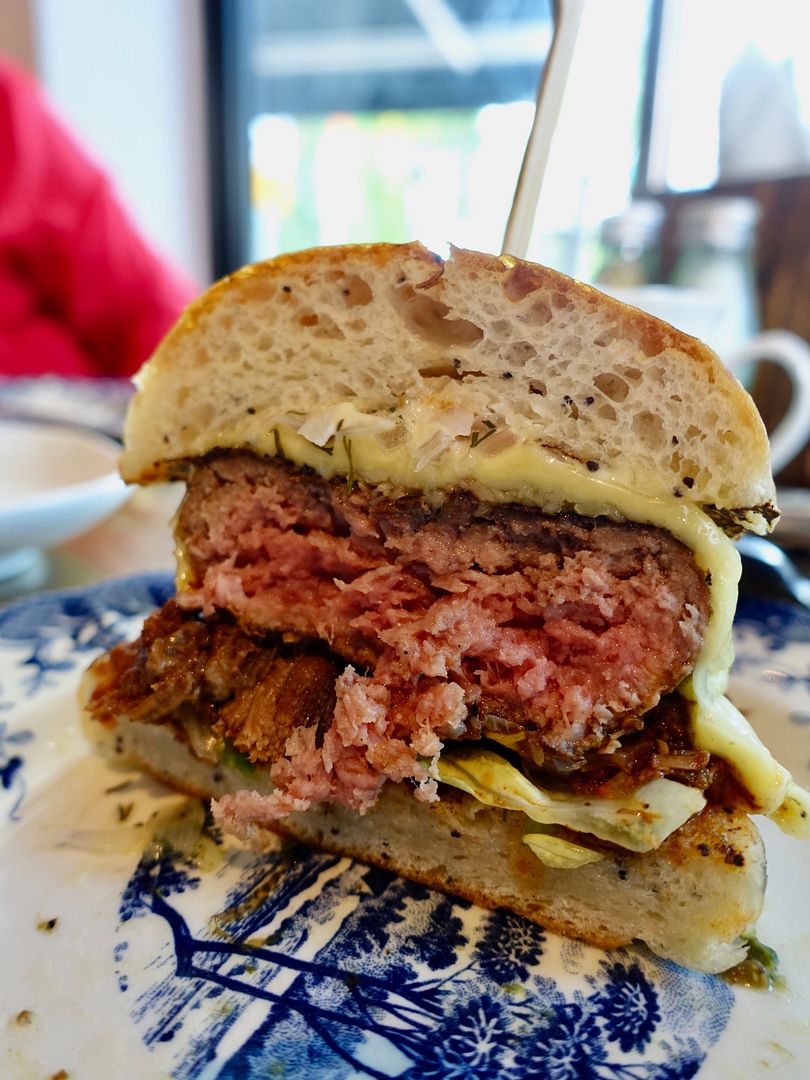 Forget the Shake Shack queue guys and check out the Firebake Wagyu Cheese Burger ($18 – available for brunch & lunch). The fluffy house-baked wood-fired sourdough potato buns sandwich a juicy medium-done Australian Wagyu patty (with the perfect balance of lean and fatty mince). Hidden between the layer of meat, bun and melted cheddar are more umami surprises- an extra pat of butter, Grana Padano parmesan and -drumrolls- a thick tomato-based beef sauce created by Firebake's founder, Konstantino Blokbergen. This sauce is inspired by the traditional Greek pastitsada stew and boy that really changes everything.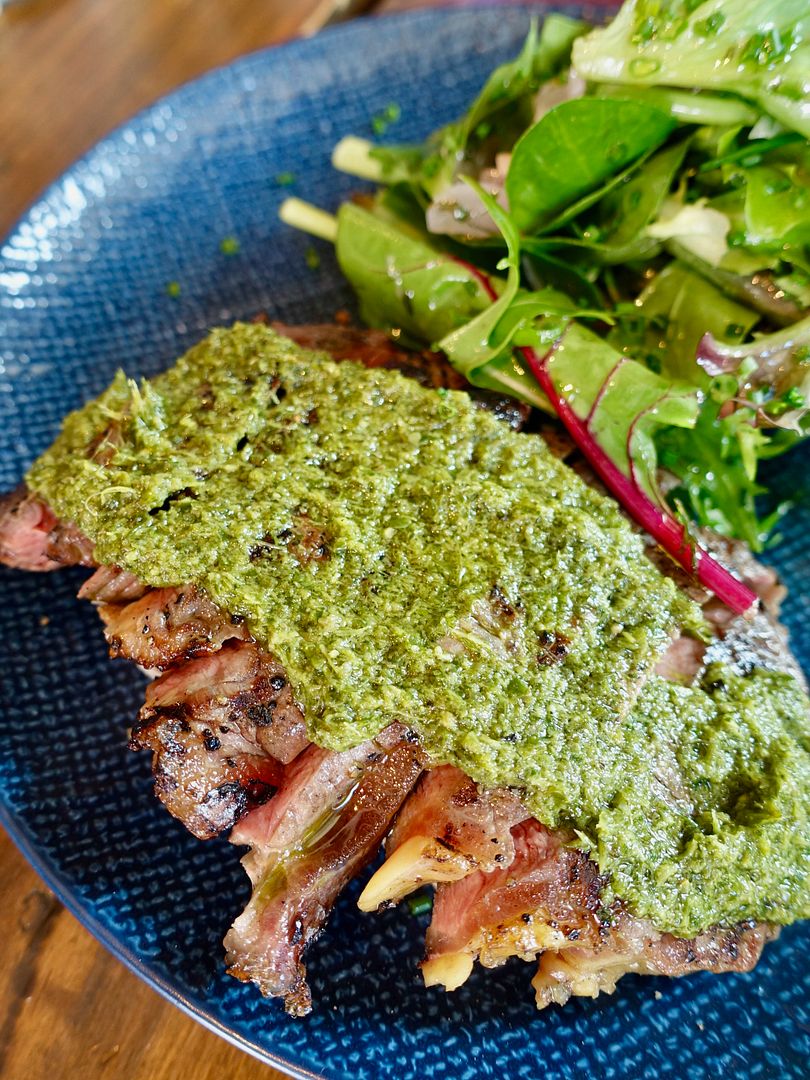 Another new favorite for me is the
Grilled Argentinian Striploin
($28 – available all day) which is topped with a refreshing and vibrant salsa verde. Argentinian steaks are known for their intensely flavorful profile and this 220g lean steak is no different. The beef is grilled to medium over Firebake's traditional wood stove and served over a slice of rye bread. Absolutely rustic way to enjoy the slab.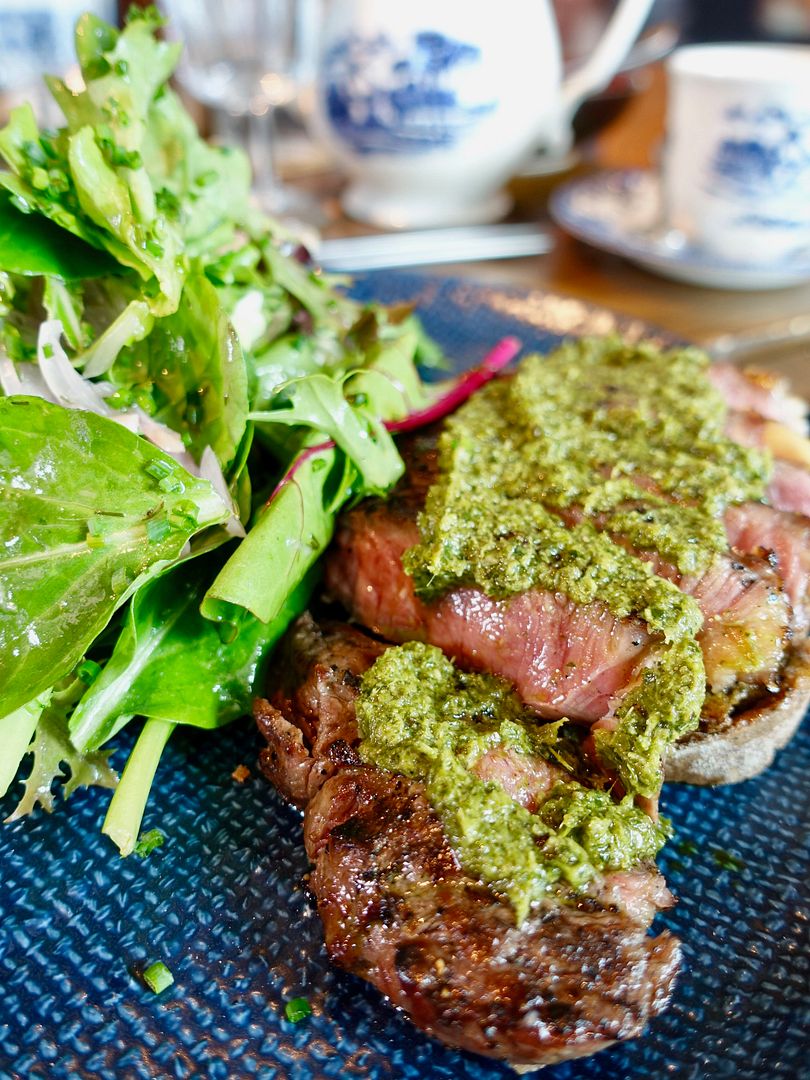 These meaty offerings could be easily paired with the refreshed wine list featuring a more prominent selection of French and Italian wines. Burgundy and Bordeaux loves will find their favorites here. Prices start from $45++ for a bottle of house wine, which is very very reasonable.
The popular risotto at Firebake gets a quick update too. The Seafood Risotto ($26 – available all day) now features Arborio rice cooked in a white wine seafood stock mixed with an array of seafood- succulent cubes of scallop, sweet prawn tails and tender bits of mussels. A dusting of Grana Padano parmesan and splosh of sherry vinegar brightens the dish. The dish is topped with grilled green asparagus and Mediterranean seabass.
Other new dishes include a bowl of comforting and tangy Vegetable Broth and Firebake Wood-fired Flat-Bread served with a choice of Mediterranean spreads, as well as new refreshing salads.
Lucky folks who're able to visit Firebake for weekday lunches now get more choices with Firebake's lunch menu. The 2 or 3-course weekday lunch menu (from $22 onwards) allows guests to design their meal with their pick of a main and an appetiser and/or desserts. New dishes highlighted above feature alongside long-standing signatures, such as the 4-spice Chicken Liver Pate and Woodfired Pumpkin Salad. For dessert, go for a slice of Lemon Lavender Cake, Wholemeal Butter Scone or a scoop of house-made ice cream or sorbet (we had a super refreshing lemon basil one)!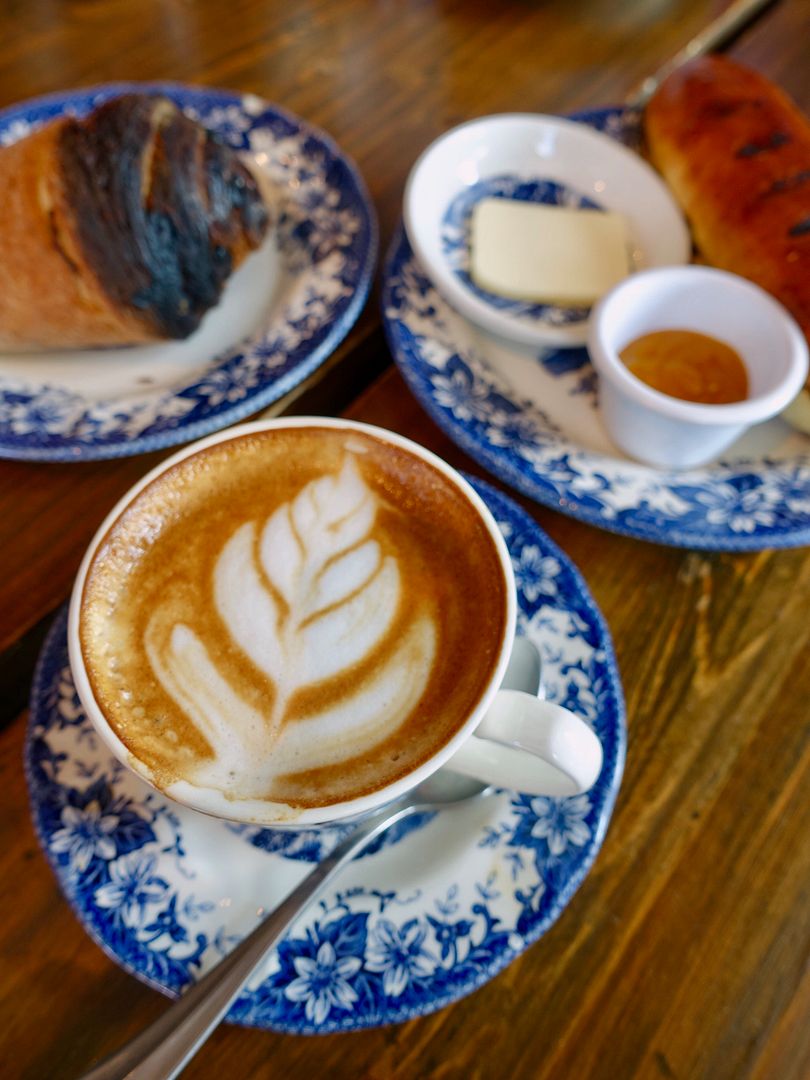 If you, like me, are an early bird, and you've have been missing Firebake's signature breakfast bakes. Well well, our prayers have been heard. Firebake is opening early on weekends so we wouldn't have to starve. My standard order includes the cloud-like Milk Buns with Traditional Kaya ($3.50), and the savoury Cheesymite of cheddar cheese with vegemite ($3.50). They taste like heaven fresh out of the oven!! Of course, i can never resist packing another Firebake Morning Buns, which is filled with almond, lemon and cinnamon ($3.50). Other breakfast items such as Greek Yoghurt Breakfast ($12), Baked Eggs with Mushroom and Bacon ($18), Poached eggs on Sourdough Toast with Avocado Spread, Dukkah and Feta ($23). There's plenty for everyone.
237 East Coast Road, Level 1
Singapore 428930
Tel: +65 6440 1228
Tue- Fri: 11.30am - 10pm
Weekends: 9am - 10pm