Grand Hyatt Singapore Mooncakes
Still hunting for mooncakes for the upcoming Mid Autumn Festival? Here is another one for your consideration. Grand Hyatt Singapore presents a selection of artisanal mooncakes, handmade by their team of gourmet pastry chefs.

It is true that happiness comes in a baby blue box and these dainty mini mooncakes come encased in one too! Be rest assured that the delicate delights would be safely transported, each enveloped by a conical plastic dome within.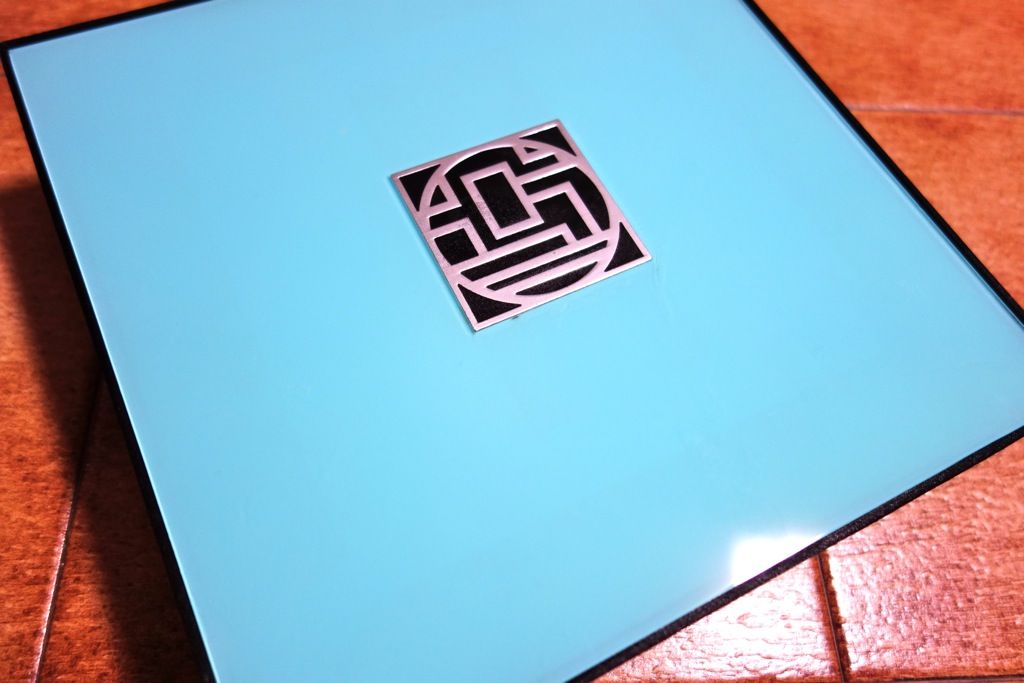 This year, three new snowskin flavours are added to the collection; Green Tea with Sake Truffle, Yam with Coconut Truffle and the White Lotus with XO Truffle. Adding a touch of luxury to this celestial occasion is the Black Sesame Yuzu Truffle topped with a delicate sprinkling of gold dust. And it glitters! In addition, popular snowskin mooncakes including the Champagne Truffle, Lychee Martini Truffle and Durian flavour, will also be available.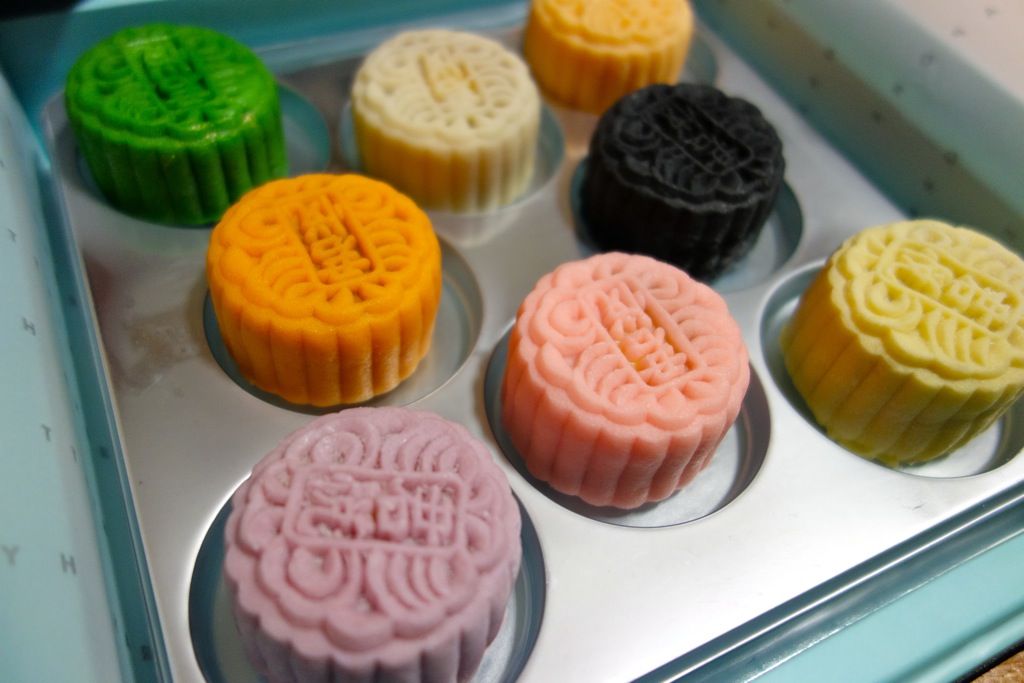 I didn't managed to try all the flavors because they were quickly devoured by the family! Mama loved the Durian flavor one. Rich flavors no doubt but i thought the skin was dry. The consistency of the snowskin varies from mooncake to mooncake but generally they were drier than others that i've tasted.
If you like the density and flavor of the traditional mooncake paste, then Grand Hyatt's snowskin mooncakes would be your cup of tea. I could taste more of the lotus paste than the matcha in the Green Tea mooncake. Other flavors like Lychee Martini and Custard with Salted egg yolk were more new age snowskin in terms of texture and flavors. I enjoyed the Lychee Martini one (i'm such a alchy) but the Custard was really like the custard puffs in the traditional bakeries (certainly not my cup of tea).
For those who prefer the baked varieties, classic flavours such as Red Lotus Single Yolk with Roasted Melon Seed; White Lotus Double Yolk with Roasted Melon Seed; White Lotus with Roasted Melon Seed; and Sesame Lotus Single Yolk with Bamboo Ash are also available till 19 Sep. You could get them at the shop at
mezza9
of
Grand Hyatt Singapore
.
Prices
8 miniature snowskin mooncakes (indiv flavors or mixed): $62
4 large traditional mooncakes: $60-$62

Grand Hyatt Singapore
10 Scotts Road
Tel: +65 6887 5492
Daily: 11am - 11pm