O Batignolles, A Parisian Brunch
The French are crazy fans of alfresco dining regardless of any weather condition. I've seen them all wrapped out, chilling out over coffee and cigarettes even in the dead winter cold. Well apparently they like it even better in the hot and humid weather on our sunny island. When i headed to O Batignolles for brunch some weekends back, i found the place packed with French diners seated along the corridors of their Gemmill Lane shophouse unit.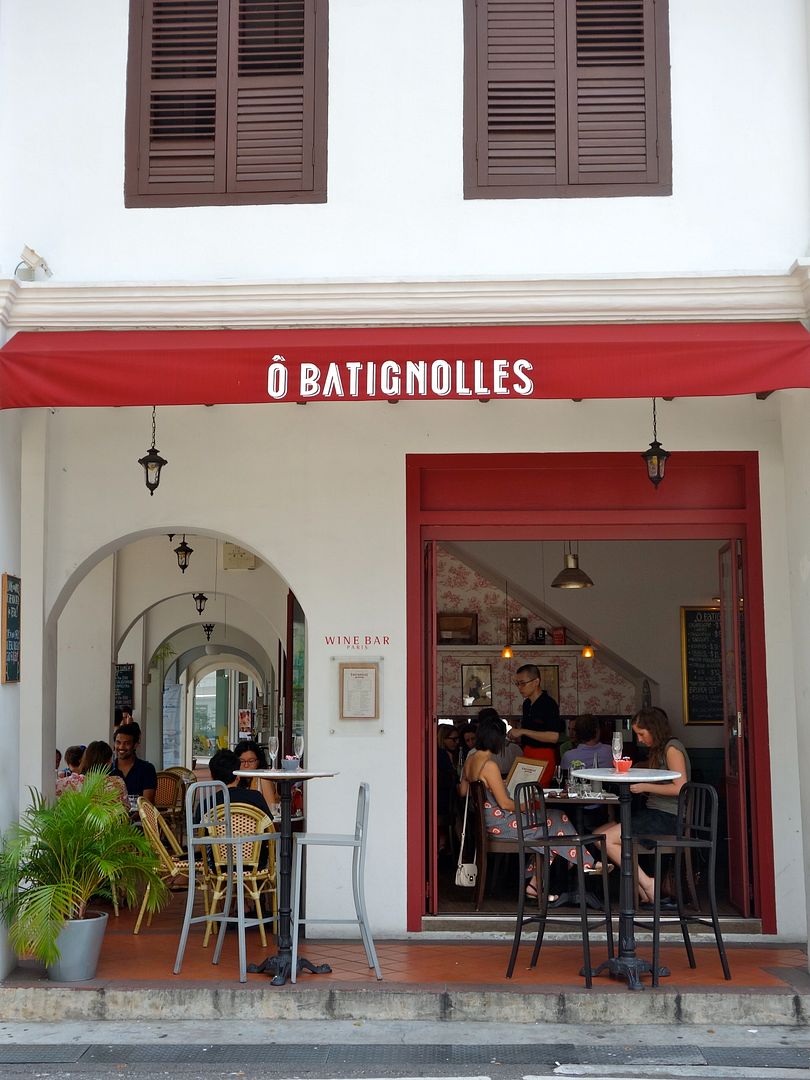 While it looks really charming and romantic to be dining at such a cute spot, the exposed design at O also meant that diners looking for respite from the heat would hardly be cooled even in the air-conditioned (sorta) interior. So yea, do pick a cool day to go.
A revamped brunch menu now includes a decadent Champagne and Croissants brunch (yes croissants) served only on weekends from 11am to 4pm. For $89, this includes free flow bubbly and croissants, along with coffee/tea, freshly squeezed orange juice (we saw them bring in oranges), a choice of bread (4 option) and a choice of eggs (4 options). If you're not up for that, there's also the $29 brunch set which excludes the free flow champagne and croissants. Sandwiches and other brunch items are also available on the a la carte menu.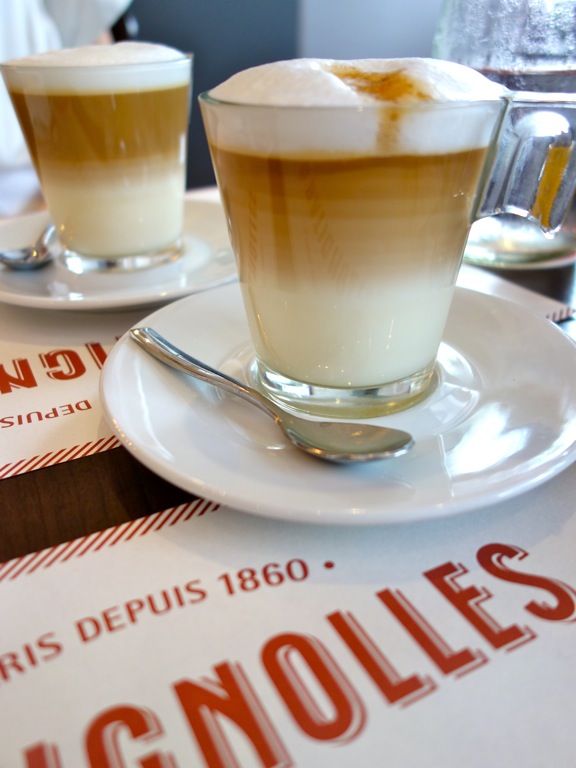 We started off with coffee, not a very European thing to do as they always have tea and coffee after their meal. But this skinnyfat girl needs her caffeine boost in the morning and is never one to stick to dining rules so to hell with that. Coffee was so so i.e. drinkable but not fantastic.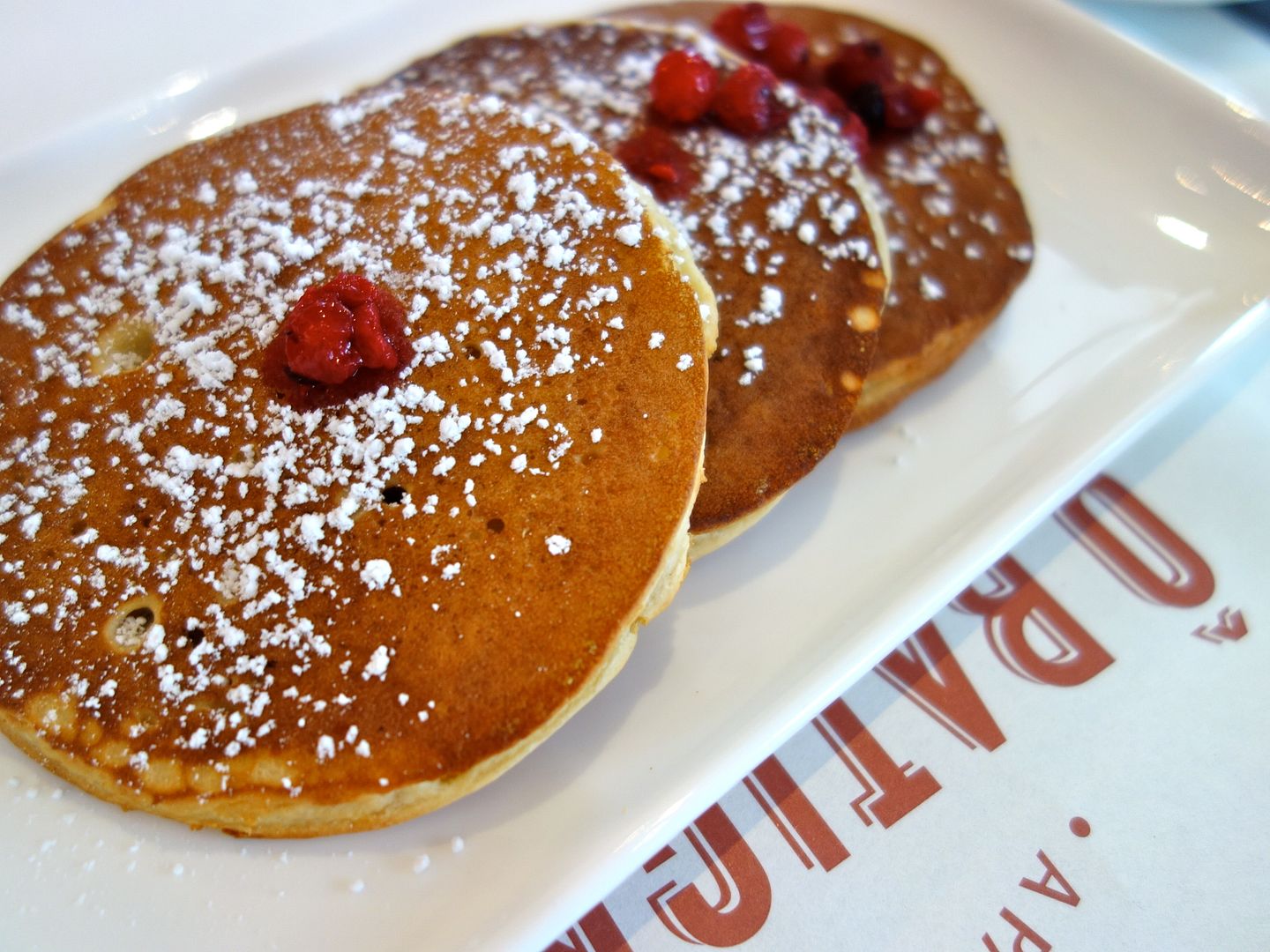 From the bread section, we had the blueberry pancakes and the bread basket. The pancakes were horrible and made us conclude that we should never order anything that isn't French at a French place. They were hard and dry and despite soaking them in the maple-ish syrup (i don't think it's real maple), it weren't enough to moisten the dough. MEH. Should have gone for the
Brioche with Nutella
or
French Toast.
That said, the
bread basket
was fabulous. The croissant and the chocolate pain are deliciously buttery. Just look at the gloss on the pastry skin! Layers and layers of thin crisp goodness that peels and crackles away to reveal the moist, chewy and savory center. No additional butter required though butter is always lovely on croissants. One of the better croissants around Singapore. No kidding. Now i understand why they would have a Champagne and Croissant brunch. It was impossible to stop at just 1!
The croissants are available for takeaway. If i didn't remember wrongly, each small little baby costs $1.50. A little on the pricey side but they are too good to be missed. They certainly evoked deep wanderlust for France.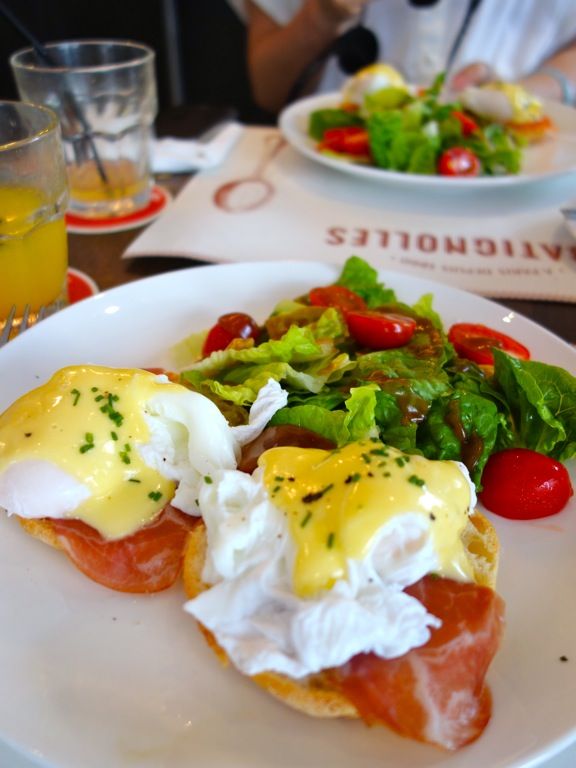 We had the
Eggs Benedict
and
Eggs Pacifico
, one with parma ham and the other with smoked salmon. I wasn't wowed by the eggs, they were adequate but again nothing mind blowing. A richer hollandaise sauce would have made the difference. The muffins used were quite good however.
Service here may be a little shoddy. Our cutlery were cleared before we finished our meal. My bread basket was served without the condiments and when they finally arrived, i noted that my bottle of jam has been opened and used. My dining partner walked to the counter to get me another bottle of jam because service was too slow. Boo boo.
I would make a trip back to O Batignolles for their out-of-this-world croissants but i'll never do their brunch sets again. Pick from their selection of sandwiches instead. The croque monsieur from the next table looked rather fab and their salads sounds really good too.
O Batignolles
2 Gemmill Lane, Singapore
Tel: +65 6438 3913
Weekdays: 12pm - 12am
Sat: 11am - 12am
Sun: 11am - 7pm