Tiramisu Cafe: L'Atelier Tiramisu
I love Tiramisu because.. i love cream cheese and coffee (and alcohol)! It has been my favorite dessert since young and i can never resist ordering it at any restaurant. Nothing beats digging into a wicked tub of creamy sweet with a tinge of bitterness. I finally checked out L'atelier Tiramisu after hearing all the great reviews about the place.
Despite my familiarity with The Central at Clarke Quay, i spent a good 15 minutes walking round and round the basement maze searching for this little store. You'd pass by it if you take the train underpass into the shopping mall and it has taken over the dance studio for wannabe hipsters (yay to that). The other landmark is Rupini, which is a great place to get your brows threaded for cheap.
The shoebox cafe only serves tiramisu, along with coffee from
Liberty Roasters
and tea. Four flavors are available– classic, lychee, dark cherry and matcha and they are made from a French family recipe of the owner's in laws.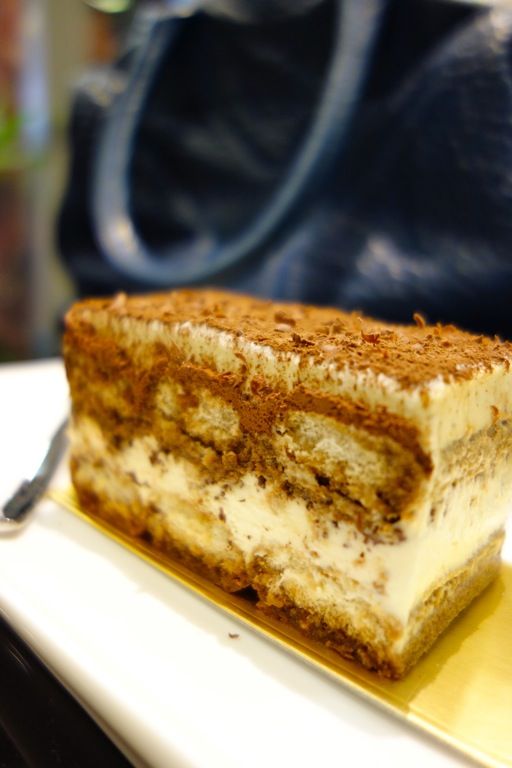 A slice of cake would set you back by $6.80 but it was a rather generous slice with Liberty espresso soaked ladies' fingers and liqueur with Marsala wine. Here is a close up of the
Classic
.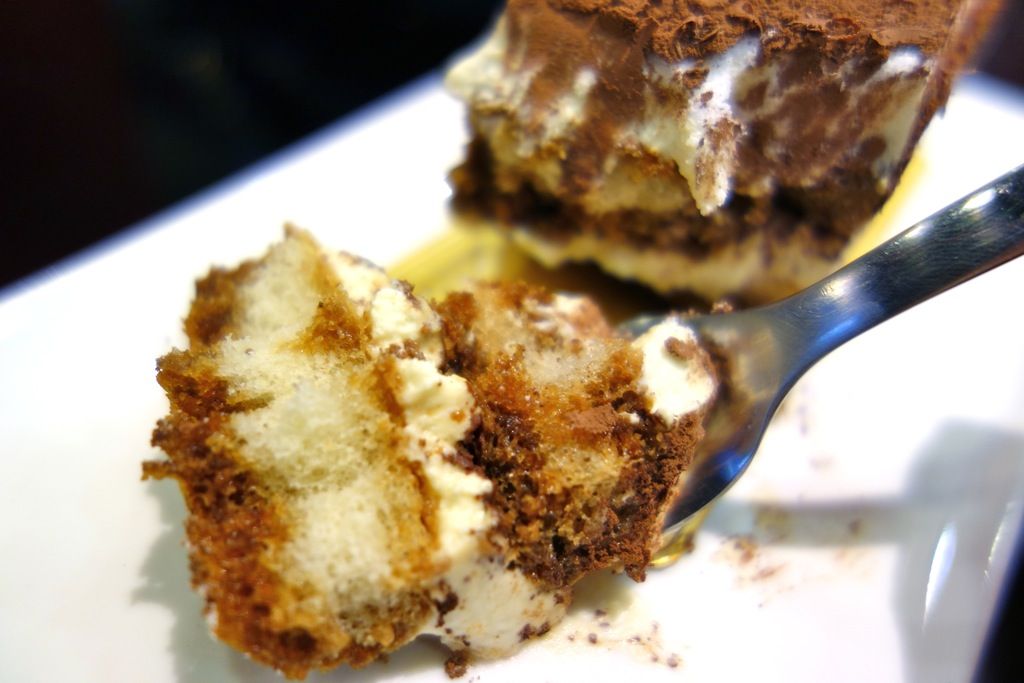 The sponge was like a spongy chiffon that soaked up all that delicious elixir. I would prefer for it to be entirely soaked though as i thought the center was a little dry. I guess soggy ladies' fingers wouldn't be as appetizing or structurally sound but who cares!
The mascarpone cheese with dusted cocoa was simply irresistible, so much that i practically inhaled it. The cream was light and fluffy instead of rich and heavy as per my usual preference but it allowed me to easily devour the entire slice on my own.
The tiramisu was yummy enough for me to get another slice for S. I didn't think that the 5 mini cup samplers ($15) were sufficient for a good taste of the tiramisu so just stick with a slice (or two). The Dark Cherry was kinda like a blackforest cake with plump sweet (not artificial) cherries in the mix. It's nice as a cake, but it's not really a tiramisu to me. Yes i'm conventional that way.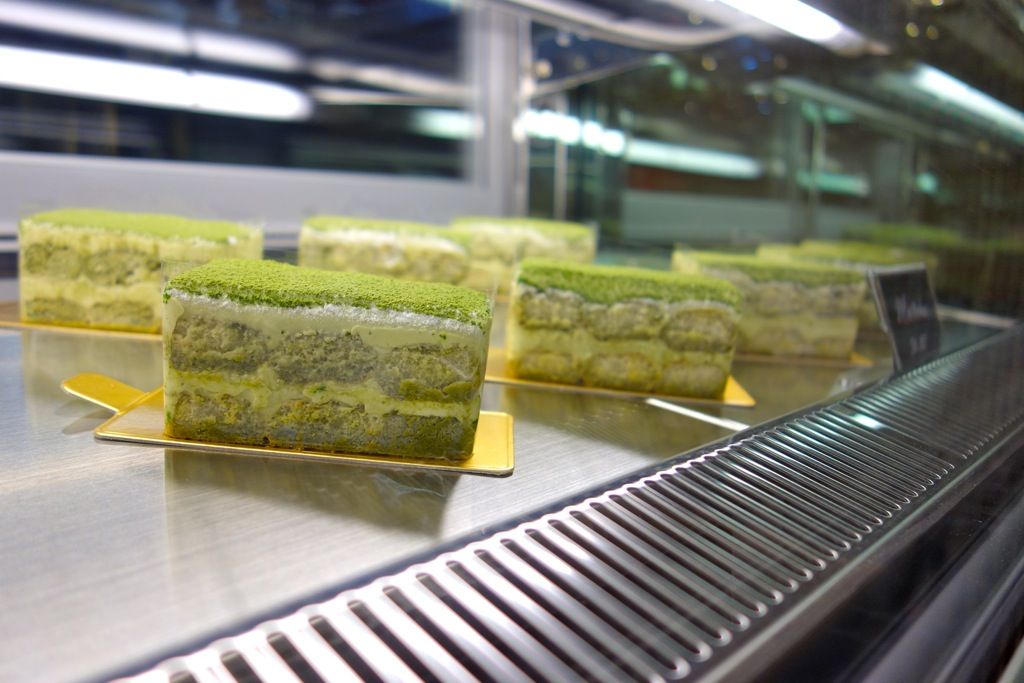 Will certainly head back to sample the Matcha cake since we love matcha so darn much. I so deserve a HUGE tiramisu cake ($48) for providing you guys with 2 years of droolicious posts don't you agree? Ok maybe 2 cakes. :P Enjoy!
L'Atelier's Tiramisu
6 Eu Tong Sen Street #B1-09, The Central, Singapore 059817
Tel: +65 9389 8582
Weekdays: 12 - 9.30pm
Saturday: 1 - 8pm
Sunday: 1 - 7pm