Travel South America in 16 Days
South America has been on my travel list since like.. FOREVER. I was supposed to explore this continent back in 2014 but due to some misadventure, it did not happen. I guess it was a blessing in disguise since ideally, it would make a lot more sense to visit a couple more countries in one trip. Let's face it, we don't have the luxury to go on holiday for months.
Itinerary
After setting our minds on the trip, we were faced with bigger problems! Where should we go? Should we just do one country extensively or visit a couple more? How much time should we spend at each city/country? How do we get from one place to another? Is it going to cost an arm and a leg, or both?
One good way is to Google 'Best of South America travel' and start from there. This should give you a general idea of the different types of experiences SA has to offer.
How about a grass fed Argentinean steak?
City lovers will have much to enjoy in Buenos Aires, Sao Paolo, and Rio de Janeiro. Great food, music, and dance. You'd be thoroughly spoilt.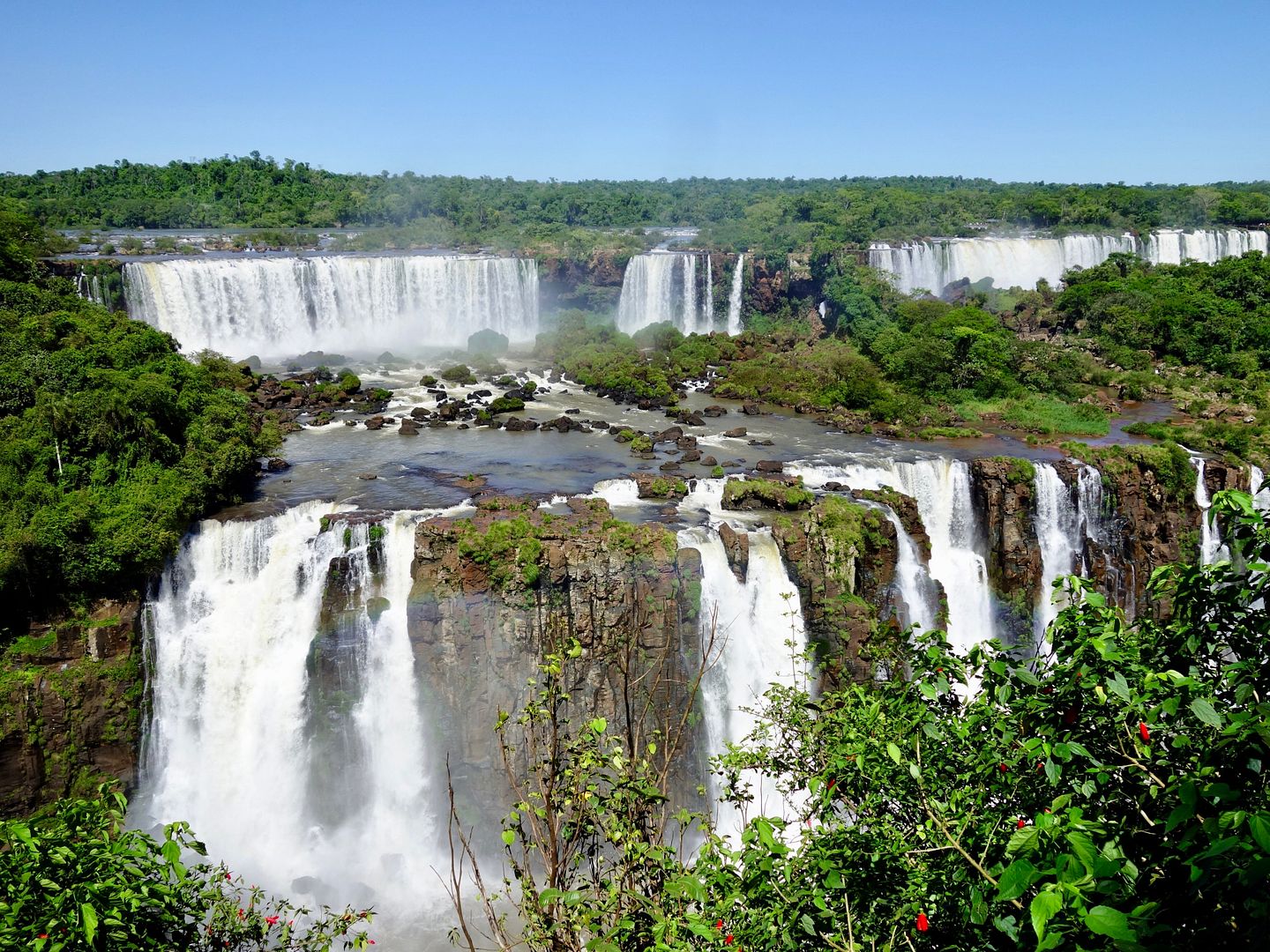 If you're into nature, flora and fauna, the Amazon rainforest is a must. Waterfalls are your thing? Get wet at Iguazu Falls. Weather too hot for you? Head down to El Calafate for the glaciers and trekking at Torres del Paine.
Love your wines? Drink to your fill at one of the many vineyards. We think it's absolutely possible to drink your way through
Chile
(check out the
Chilean wine region here
) and those amazing Malbec in
Argentina
!
Amazing breakfast and coffee at Coffee Town, San Telmo Market Buenos Aires.
If coffee is your poison, may we remind you that SA is also the coffee producing continent and all them single origins are easily within reach?
Did you think we forgot Machu Picchu, one of the new seven wonders of the world? Hell no, we started the post with that!
For your reference, here is our itinerary. We wanted a mix of city, culture, nature, and wine experiences and finally settled on this mix.
Argentina- Buenos Aires: 4 nights
Chile- Santiago, Valparaiso, Vina del Mar and 3 wineries along the way: 3 nights
Peru- Lima, Cusco, Machu Picchu: 4 nights
Argentina & Brazil- Iguazu Falls: 2 nights
Flights- To South America
Next, check out where is the best to fly in and out from. Buenos Aires is a good spot to start/end your trip given the generally good air connectivity to the surrounding countries. Otherwise, Sao Paolo is a good option as well (sadly SQ discontinued their flights there). You may also want to consider an open jaw option if the price works out to be right.
Flights- Within South America
Given the limited time we have, the best mode of transport is by flight. We flew with
Latam Airlines
(under oneworld® alliance) and it was safe, comfortable, and reliable. Plus we could easily book multi-city trips easily on their website.
We chose to book directly instead of getting the
oneworld® Visit South America Pass
. It may or may not be cheaper to book through oneworld® given that the tickets are priced by zones. You are also required to book your return travel on a oneworld® partner to South America in order to enjoy these fares.
Booking these tickets is also very troublesome- only the oneworld® partner you're traveling with can book the tickets for you; and they need to know the exact flights that you want to be booked on. There's a lot more work on your part, and the turnaround may not be that quick, so tickets may run out in the meantime.. Anyway, just check both. It may save you some money either ways.
International flight on Qatar: 7+ hours to Doha, and another 17 hours to Buenos Aires with a stop in Sao Paolo in between. Cost: S$2400
6 flights within South America on Latam: US$850 (the prices can fluctuate a bit depending on the timing that you pick so just keep playing with the timing)
Have a drink! It'll help with the planning anxiety. HAHA.
Free & Easy or Guided Tours
The crazy research and planning drove me crazy and i started looking around for tour operators who could help with the logistics. We went with a customized tour only because they could provide me with all the experiences that I wanted e.g. visits to specific wineries, food tour; group tours and private tours to sites and entrance fees (we learned a lot more about the culture with these tours in fact); booking of hotels (that we specified); and airport transfers. Well it's a free and easy with some help and convenience i'd say. But in short, if you want a great experience out of this trip, you need to do the ground work regardless.
Private food tour in Lima Peru. Dining at Huaca Pucllana, which is located on an ancient site.
Cost wise, it can vary a lot, depending on how exclusive and luxurious an experience you are looking at. I'd say that our was a mid-range experience at a super low-end price. It would probably cost me more if i booked the exact itinerary myself. Also, the other tour operator that provided me with a similar itinerary was charging about US$800-1000/pax more. I was also quoted US$6k/pax (land tour) in another case. #sorrynothoneymoon #honeymoonalsowontpaysomuch #okmaybewillifigotomars
So if you wanna do a customized tour that is super value for money, go with
Peru Interact Trails
. They are based in Peru (duh) but are quite on the ball when it comes to working with the other local operators in the other SA countries that you wanna visit. Hell they even saved us from our broken down train from Machu Picchu back to Cusco. #notsponsoredbutidontmindalso
We stayed in a mix of boutique and chain hotels. This is Hotel Classico in Buenos Aires.
We paid about US$1900/pax for 10 nights of accommodation and activities (we chose to do Buenos Aires on our own since it's just another city). Super value for money really. I'll share with you guys more on the exact things we did as part of the tour.
Hope this helps a little with your South America travel planning! More to come soon.
XOXO
Travelerintransit