Cafe: Symmetry
I decided that I liked Symmetry when i first set sight on the cafe but by the time i left, i decided that i was in love with it. You know that feeling when you met someone for the first time but felt comfortable talking about everything and anything like you've known each other all your life? That was Symmetry for me. It knows me inside out.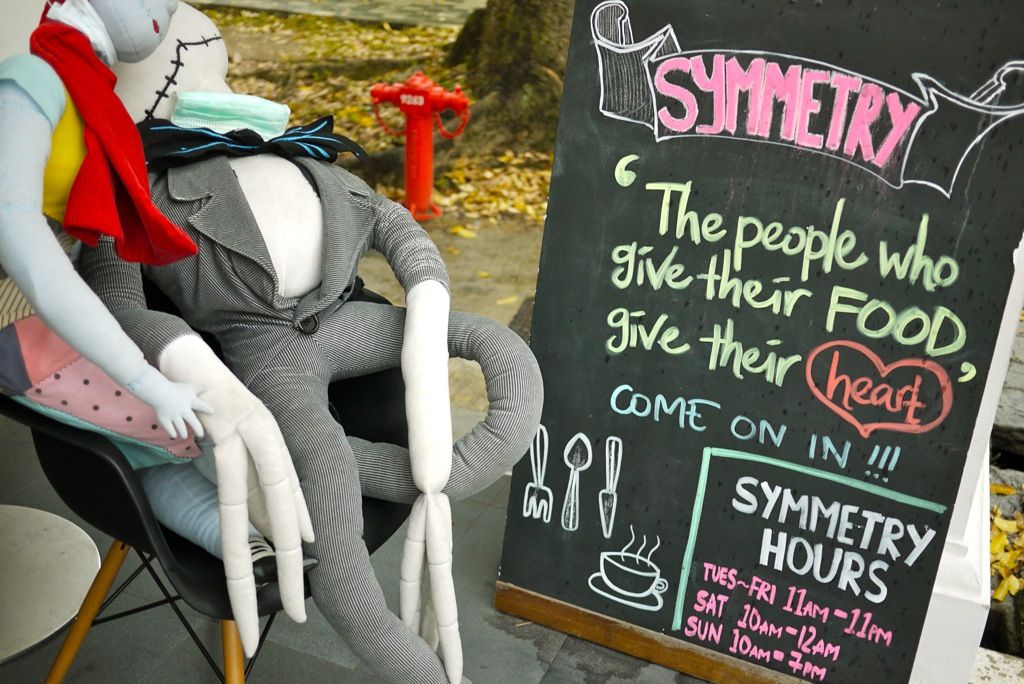 Cute rag dolls with their masks on greeted me at the door. It was after THE sad hazy period. Those dark days..
Café by day, restaurant bar by night, Symmetry is a cosy and laid back spot in the Bugis area, situated within Jalan Kubor. The decor, the vibe and the music were all too familiar to me. We have the same great taste in music for the songs they played were all on my favorite playlist. ;)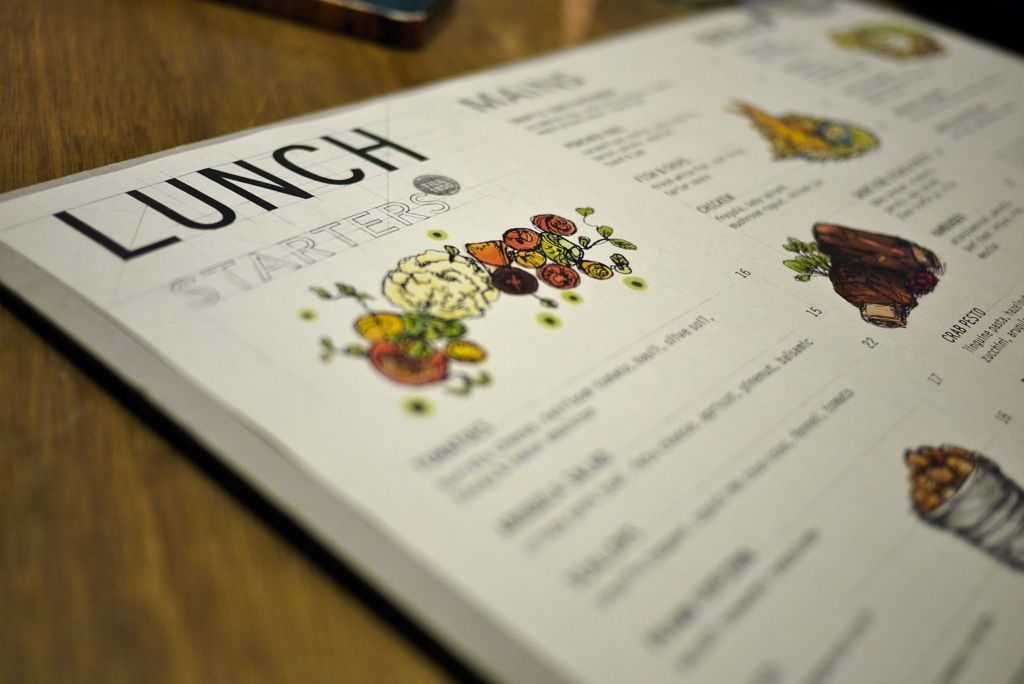 The lunch menu isn't as extensive as the brunch one but the selection is still wide. I had to have my eggs regardless so it was the
Poached Eggs
for me. The waiter recommended this over the Croque Madame and i must say that i was very pleased with this.
I'm usually not a poached egg fan because i can't be guaranteed that the eggs won't turn out papery or too acidic. But the ones served at Symmetry were great. These were runny as though they were more soft boiled than poached. The creamed potato mash went nicely with the sunshine yolk. The spicy chorizo and caramelized shallots were amazing with the sweet and smoky flavors. Bacon was honey glazed but still maintained the saltiness. Oh and the blueberry butter cream was a nice touch to the entire dish. I really loved how the different flavors came together.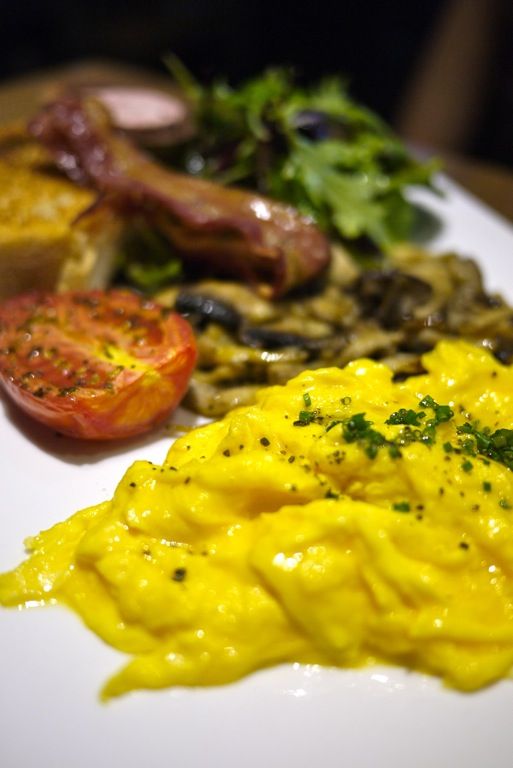 G's
Truffle Eggs and Mushroom
($21) was stellar too. Though the truffle taste wasn't too strong, the texture of the eggs was marvelous. I'm taking to the buttery sorta scrambled these days and these were great. Just look at that amazing moisture of the eggs!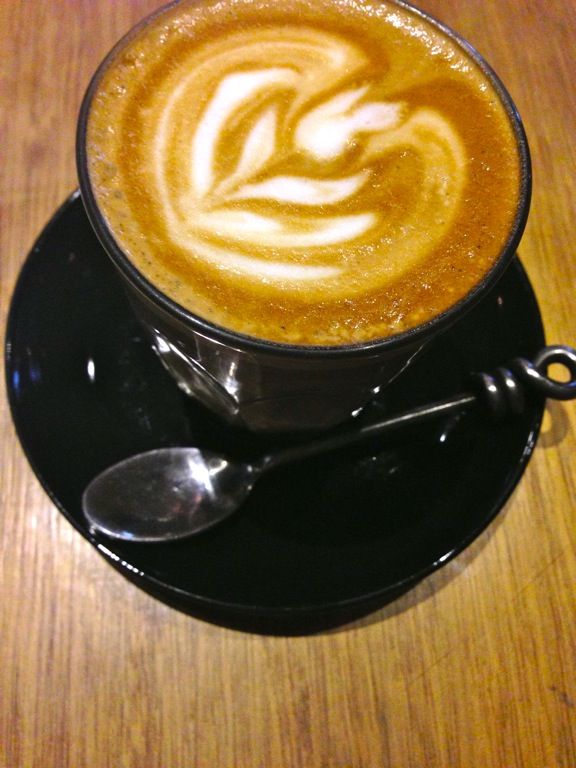 The coffee tasted good but the foam wasn't made well. As i was trying to get a good shot of the latte art, i noticed that my foam started to sink and bubbles started popping. Hmm... They took quite a while to get our coffee and it was only served after our mains have arrived. Something needs to be done about that.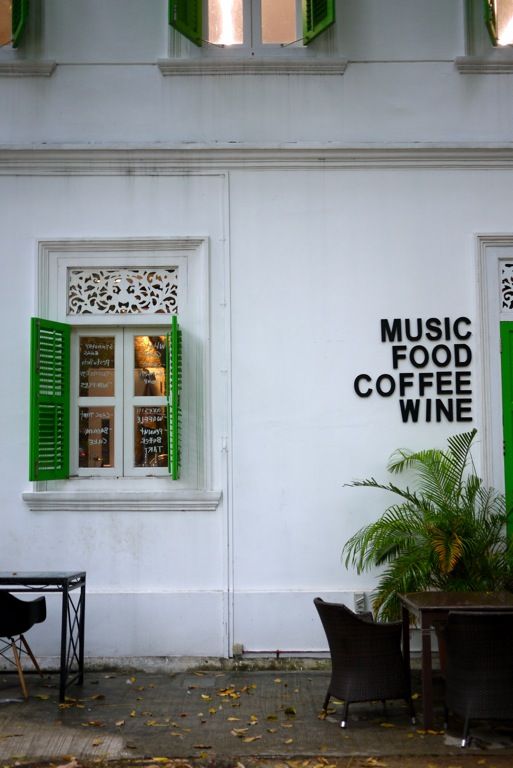 I will probably be back to try the other items on the brunch menu. They look too good to be passed over. See you guys there sometime!

Symmetry
9 Jalan Kubor #01-01 Singapore 199206
Tel: +65 6291 9901
Tue - Thu: 11am - 11pm
Fri: 11am - 12am
Sat: 10am - 12am
Sun: 10am - 7pm