Bakery Review: The Chocolate Origin
The Chocolate Origin originated from a little traditional bakery hidden in the Changi Village area. Among all the offering, there was a gem waiting to be discovered by the discerning cake monster who would overlook the secluded location and the lack of sophistication in the appearance of the shop and the cake. That cake monster is S btw.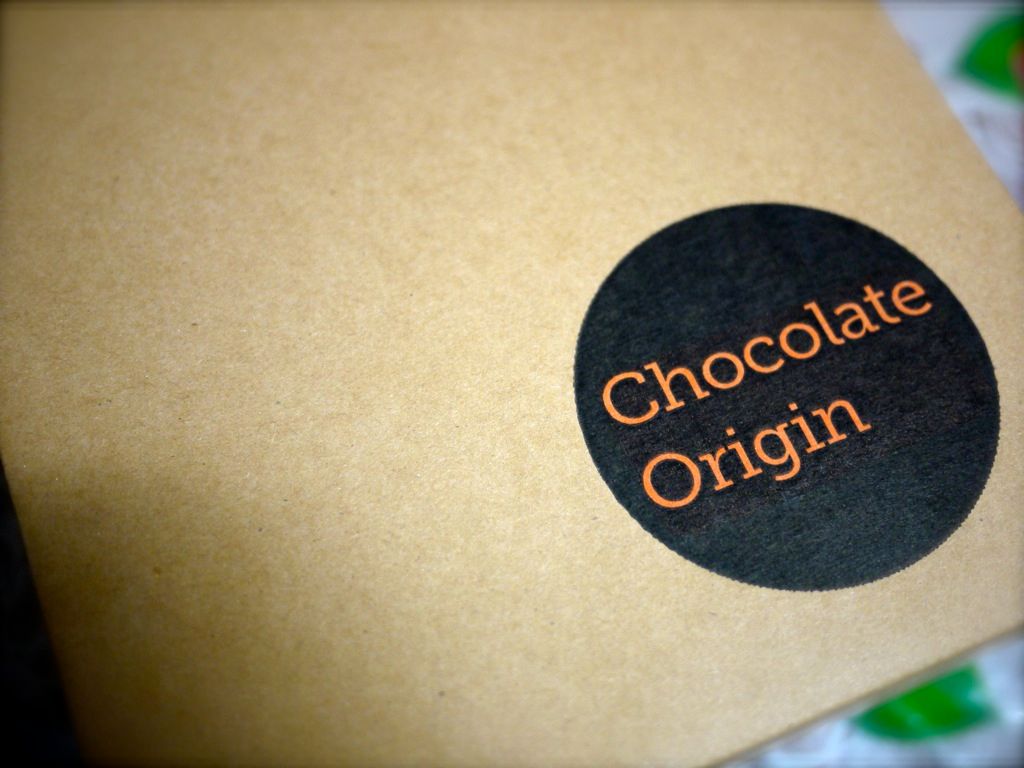 That boy bought so many cakes from them and he would "sell" the cake to his friends. By word of mouth of many chocolate cake fanatics like S, the Chocolate Origin was born. Now, they only focus on chocolate desserts.
The original chocolate cake is a 6 inch rich and creamy milk chocolate cake which is very little sponge and tons of chocolate. I wouldn't consider it mousse or cream. It's just pure chocolate to me. A tiny slice will suffice in fact (for me at least) because it's too sinful to have more due to the richness in flavor.
This is a sellout at every gathering we bring the cake too. Everyone loves it.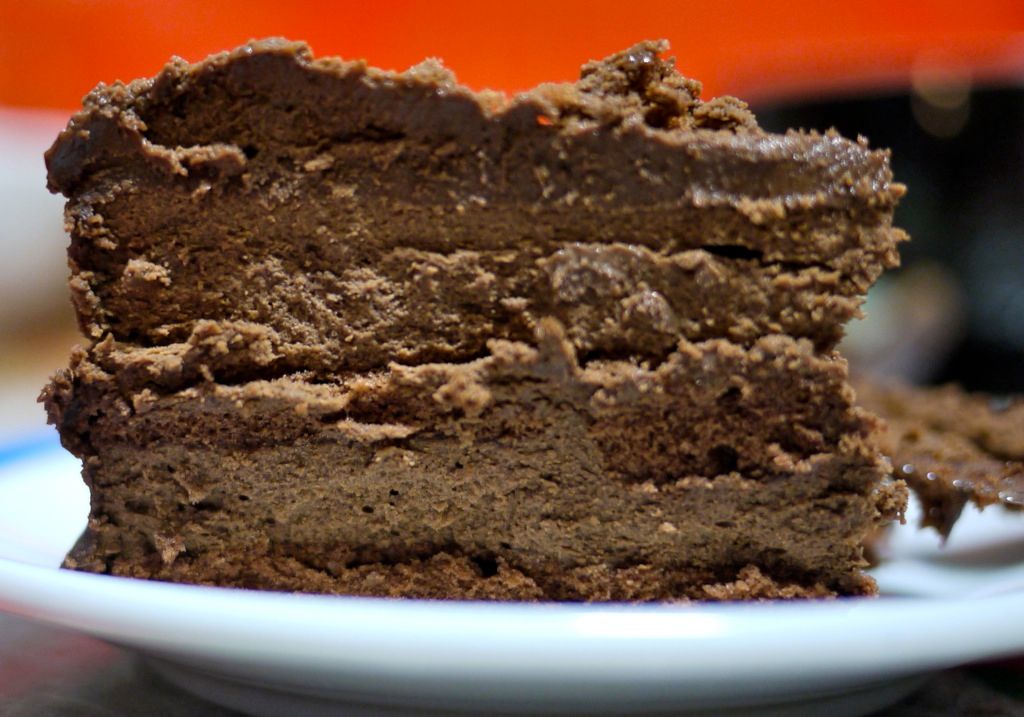 The great thing is that it is no longer only exclusive in the East. The Chocolate Origin has a little store at 313 Somerset and you can get a slice of heaven at a more convenient location.
They have also diversified with their chocolate selection. For dark chocolate lovers, there is the bitter and cooler variant.
My other favorite is the Chocolate Lava Cake in a cup! Life can't get better than this. Where else can you get this gooey fondant on the go! My only complain is that the ice cream is not real vanilla bean ice cream and is on the icy side. But this is truly one of the best chocolate lava cake in Singapore and only for S$5.50?!! Wert wert!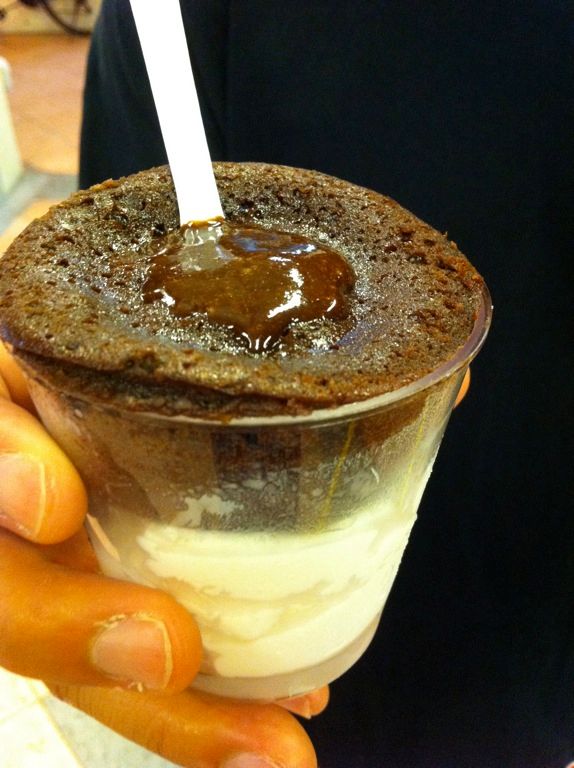 So yea, go down, have the cake. If not, at least do the lava version. Guaranteed satisfaction. 6 inch cakes are S$29 for the original and S$36 for the Dark Chocolate (order in advance). Other sizes are made to order!
Verdict- Highly Recommended
Food- 5/5!
Chocolate Origin
Blk 4 Changi Village Road
#01-2084 Singapore 500004
Tel: +65 6542 2939
Weekdays: 12pm - 9pm
Weekends: 10.30am - 9pm
313 Orchard Road
#B3-10A Singapore 238895
Daily: 10am - 9.30pm