Travel Review: Number 1 Thing to Do in Zagreb, Croatia
What is the number 1 thing to do in Zagreb, Croatia? Is it visiting the Museum of Contemporary Art or The Cathedral of the Assumption of Blessed Virgin Mary? Could it be checking out the sculptures at the Mirogoj cemetery? Or perhaps having a picnic in Maksimir Park? Well well.. You could do all of that and end up rushing from one end of the city to the other on public transport and foot and end up killing yourself at the end of the day.
I'm an easily bored traveler with ADHD. Churches, old buildings and museums kinda look the same after a while (I call this the European traveler fatigue). The only things that get me going through them is 1. the entrance fee and 2. the effort it took me to get there. Of course there are certain attractions that i MUST SEE but i'd rather spend the time chilling out and exploring back alleys than running around taking pictures just to show that i've been to a particular city/country. That kinda takes the joy away from traveling don't you think?
So here is my recommendation! Number 1 thing to do in Zagreb is..... (drumroll...)
I used to think that it's super uncool to ride on a Segway and it's meant for old foggies but this is SO FUN. This is probably the fastest and breeziest way to visit most of the attractions in the city. It's not boring because you only spend a couple of minutes at each site and there is a local guide to transfer bite size bits of history (the more interesting parts). Absolutely effortless. I highly recommend this if you visit Zagreb. Heck. I'd do this at every city i visit.
If you are interested, read on. Here is how you get your tickets.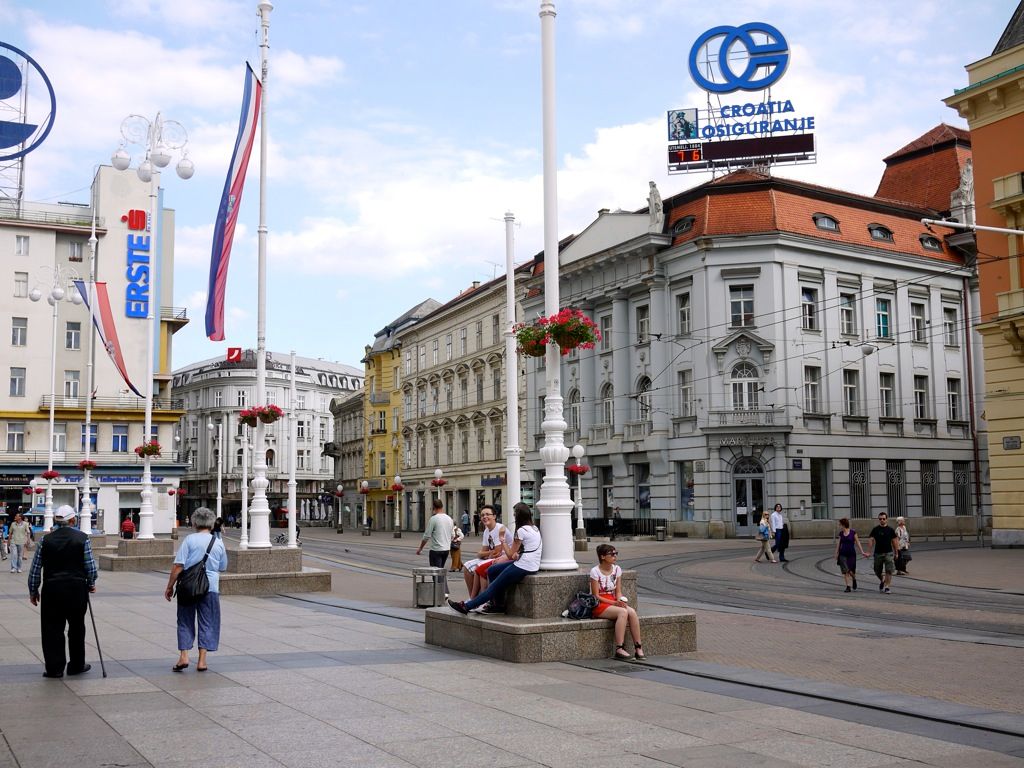 Arrange for tour at the Tourist Information right of the main square. Drop off tram (1, 6, 11, 12, 13, 14, 17) and turn right (it's where the ERSTES building is).Walk straight and you'll see the Blue Bike. This is where the Tourist Information is.
There are various tours so check out which you want to purchase. We took the
Zagreb All Around Tour (350KN= S$78). The tour is 120-135min, departures upon request, daily 9am-6pm. The tour size is between 2-10pax/group. The following was our route. The tour starts and ends at The Regent Esplanade in the Lower Town.
The tour starts with a Basic Riding Training so that you won't kill yourself or anyone on the trip. A safety helmet is issued. I know it looks dumb but there are some dumbasses around. So yea. That's me and our guide Z.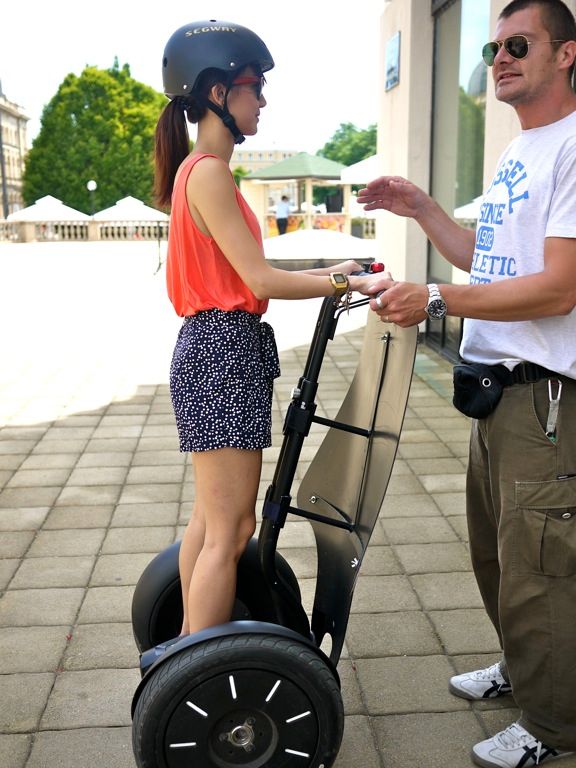 First up, The Green Horseshoe (a green space in Lower Town). We scooted through Tomislav's Square and past the Art Pavilion before stopping at Strossmayerov Trg for a little more training before moving on. This is the park right in front of our hotel (Palace Hotel). It is here where we first experienced the top speed of the Segway at 20km/h (12mph). Whee!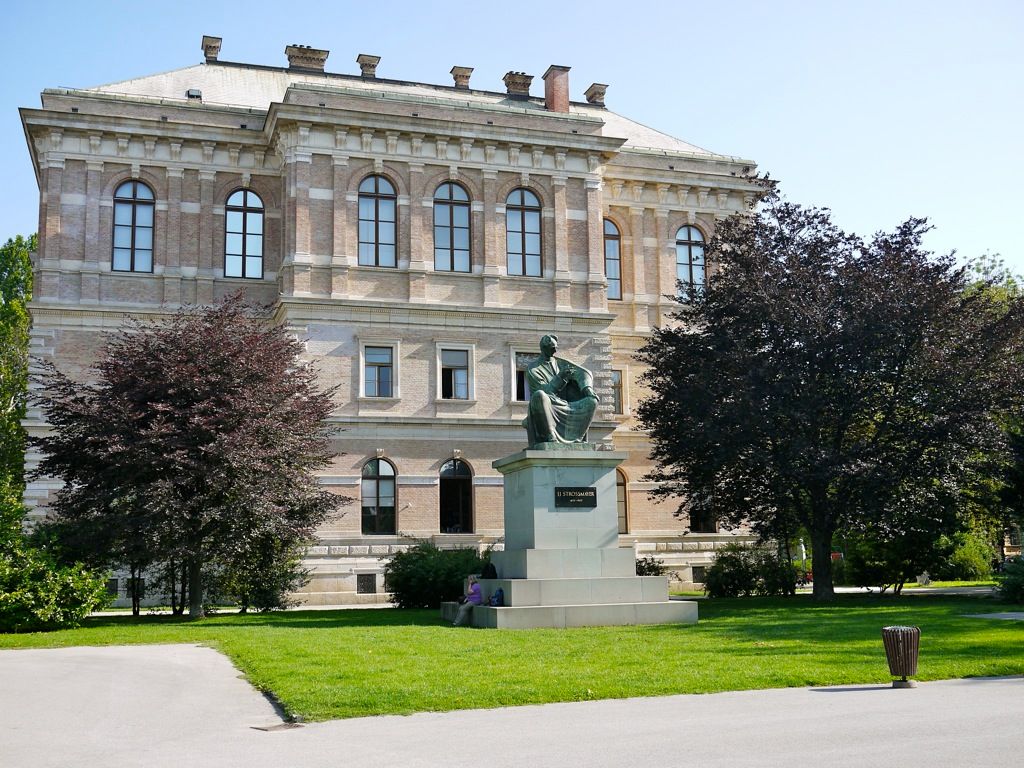 We then zipped past Croatian National Bank and Žrtava Fašizma Square (Square of the 16 great Croatians) to head towards the Kaptol Cathedral (the very 1st pic). Then it's down to the Ban J. Jelačić Square (Main Square) and we squeezed past coffee drinkers at Tkalčićeva Street (more on that later). Here are the other sights you'll see on this tour. Stone Gate is a fascinating shrine with pews right out in the open.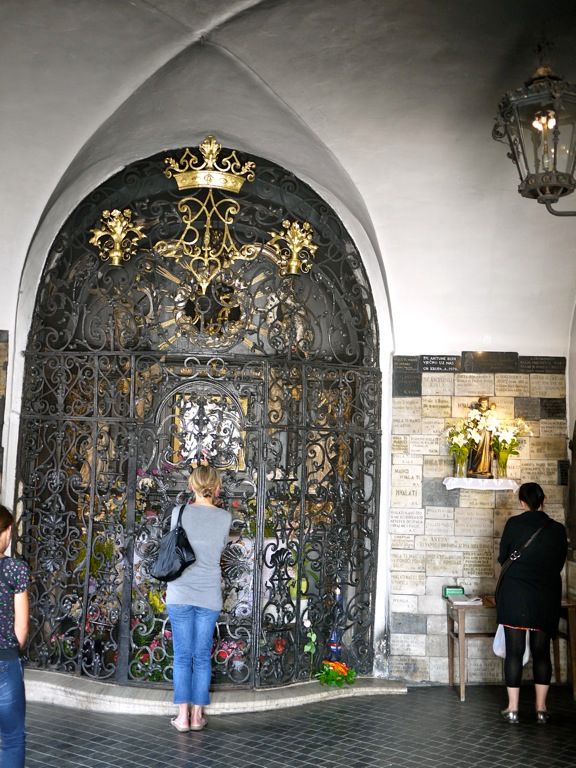 A further bumpy ride up the cobbled stones brought us to the
prettily tiled
St Mark's Church
. The medieval coat of arms of Croatia, Dalmatia and Slovonia on the left and the emblem of Zagreb on the right. These tiles have been around since 1880 and the colours are still very vibrant.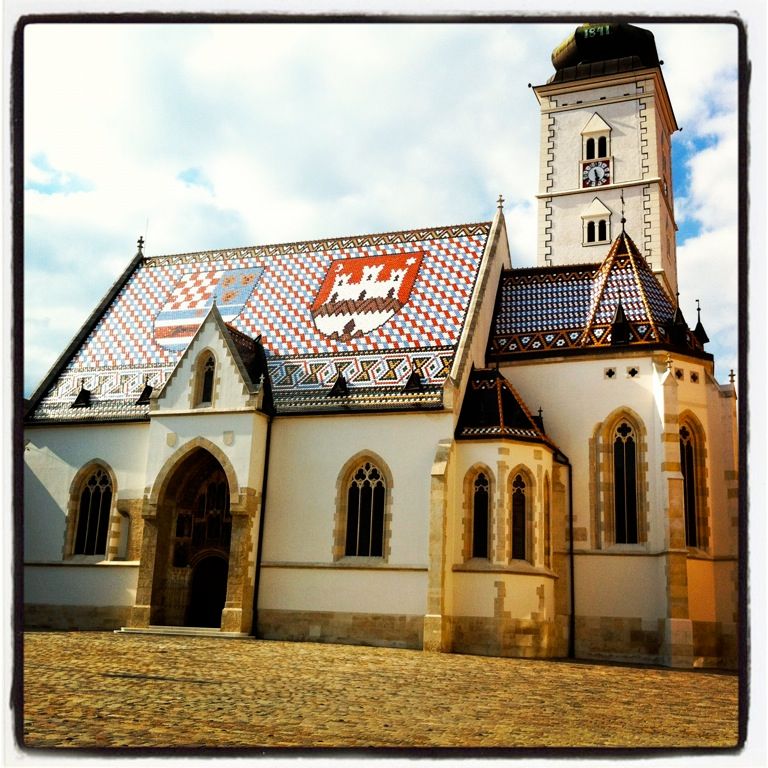 Up ahead, the Lotrščak Tower whose canon still blasts a shot at 12 noon every day. You can get a good view of the Lower Town from here. Next to it is the funicular which can bring your down to the main street.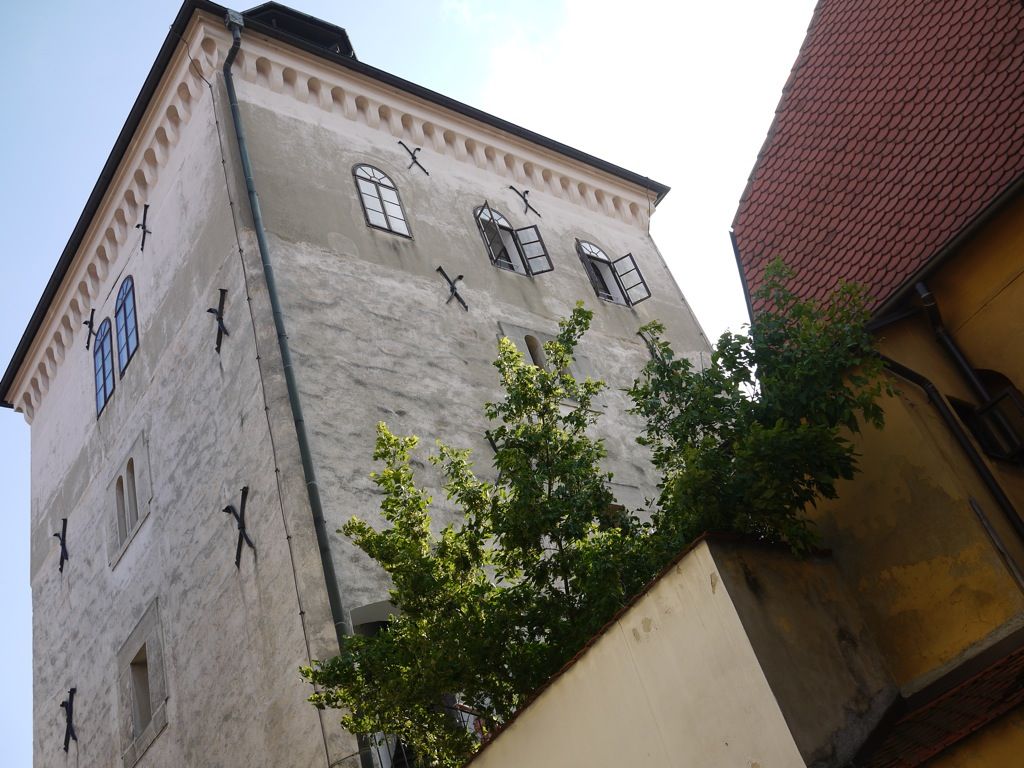 Then it's back to the Vijećnica (City Hall), Preradović Square, Croatian National Theater, Zdenac života (Fountain of Life) sculpture and some science university.
Croatian National Theatre
Obviously as you can tell, we aren't really the historical buffs so the brief touch and go kinda tour suits us fine. It's a great way to orientate yourself around the city as well and you could always go back to visit whichever attraction you may be interested in. Even if you are not, it's a well spent 80 bucks to go on a joy ride for 2.5h. :))
For more information, check out
Segway City Tour Zagreb
. They have a Segway tour in Dubrovnik but we forgot about it. Didn't see anyone on a Segway in either cities though.
If you like a little more workout, you can try the Blue Bicycle Tour but trust me, the Segway is way more fun. :) Enjoy!