Restaurant Review: The Exchange
I had a chance to taste the food at
The Exchange
during the Heineken media invitation (
read about it here
). I seldom explore the CBD because I don't work there. I'm sure there are many interesting joints that offer delicious meals but I guess I'll have to leave the job to the bloggers who work there.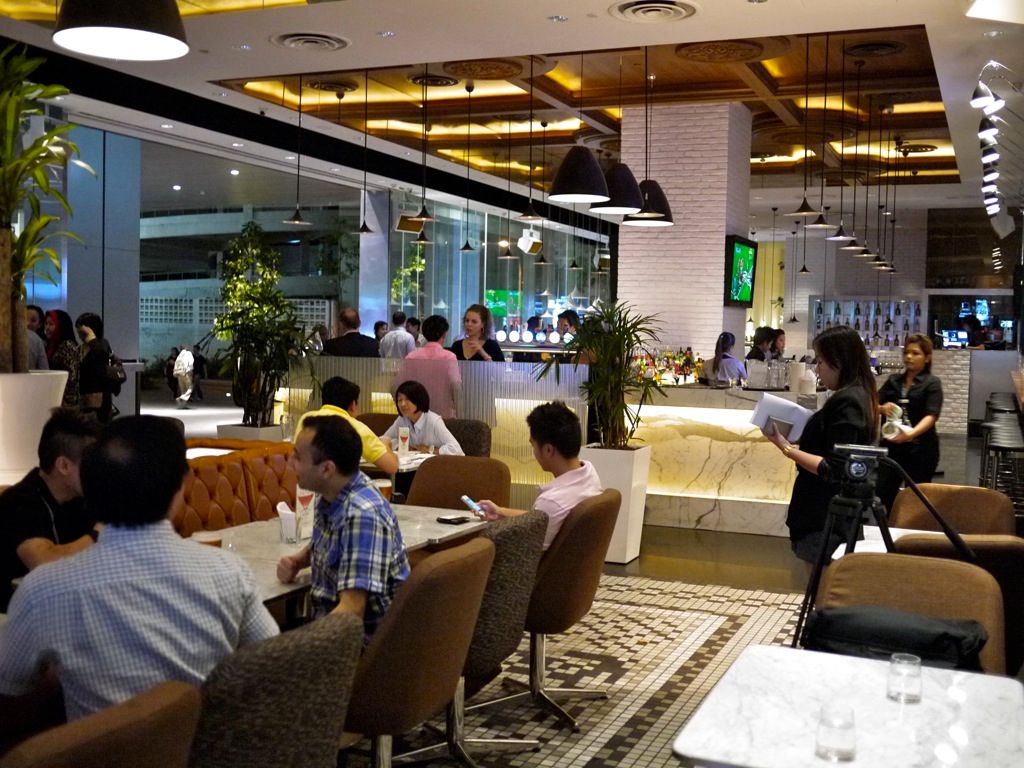 The Exchange is actually a pretty cool bar to hang out at after work. Great music, great space, great crowd but that kinda ends there. It's alright for a couple of drinks but not if u are starving and want some food to ease your hunger pangs because the service is downright slow.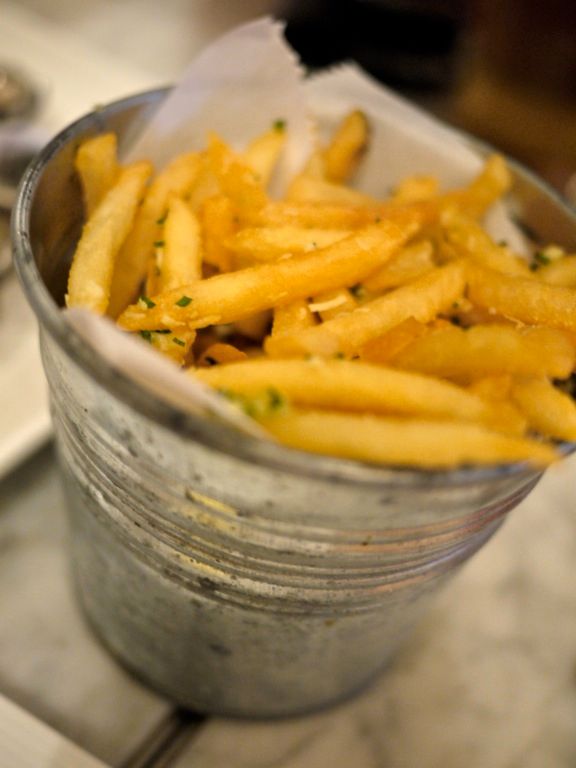 Truffle fries were really salty and we couldn't taste the truffle oil at all. The texture of the fries was fine but where is the truffle oil?! The steak tartare (S$18 for 7-8 pieces) was served on little round pieces of toast. Wasn't memorable enough for me to say anything about it.
We ordered the Gourmet platter (S$80) for sharing along with some other starters.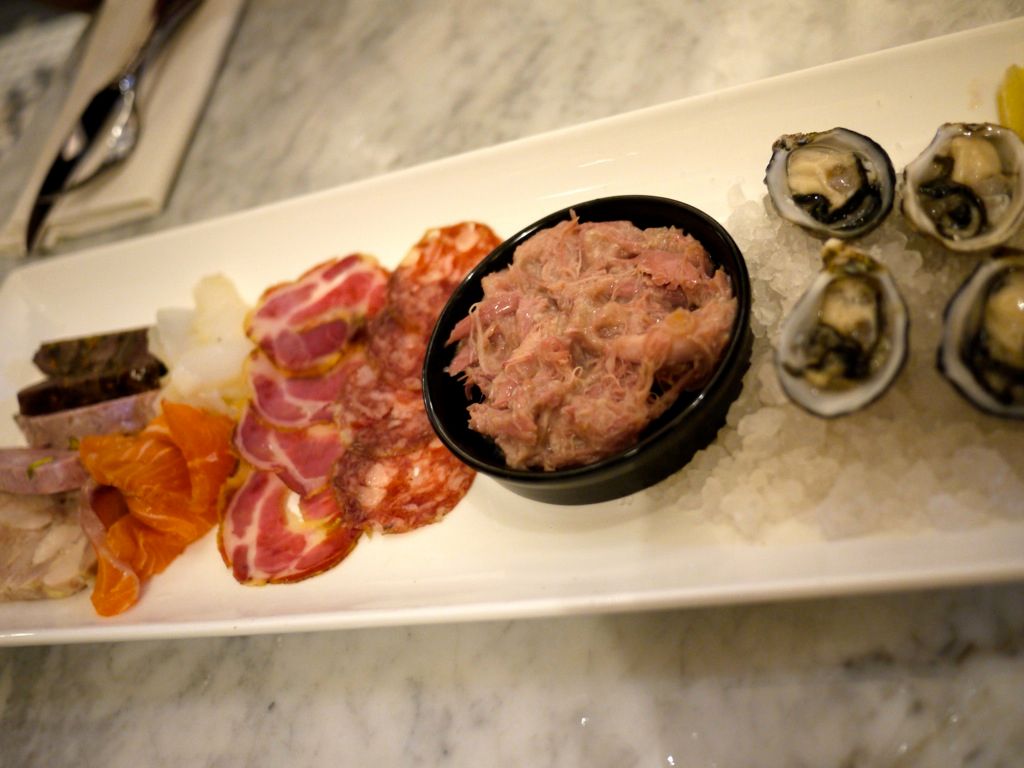 This is one section of it. The cold cuts on the extreme left left a bad taste in my mouth. They had a slight porky taste which is typical of old and bad pork? That stale oil taste and fishiness.. The duck rilette is worth mentioning though because of the generous chunks of meat. It tasted pretty much like shredded and deboned duck confit instead of a pate-ish texture. This goes extremely well with the toasted breads. I enjoyed mine on the herby focaccia. The oysters were quite pathetic though. Just look at how small it is. They sell them individually for S$4. Hur. And they weren't particularly fresh as well.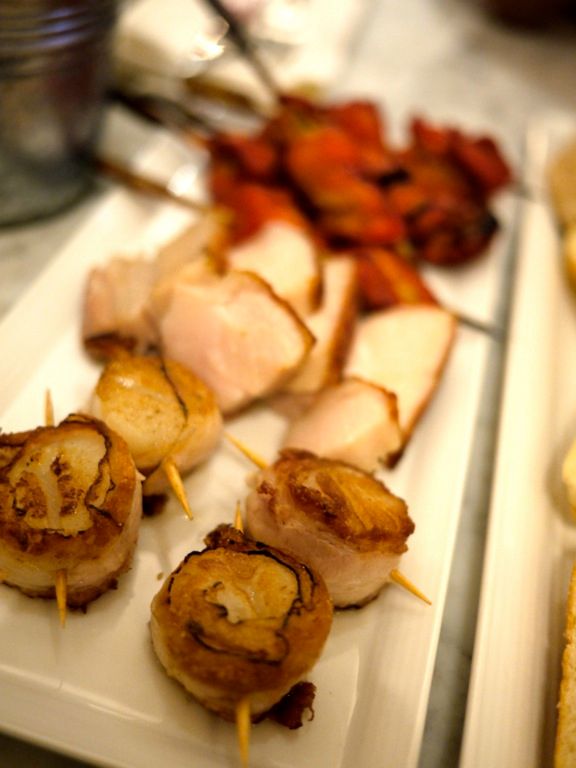 I think the best dish in the platter would be the Grilled scallops with bacon (there were only 4). The juicy and succulent scallops has thoroughly absorbed the smokiness of the bacon and thus makes this a great savory snack to go with beer. The Chicken and lamb skewers were nothing special though
If there's something you should order, go for the steak. The Hanger Steak ($40 for 220 grams) was melt-in-your-mouth, tender and yet a little bit chewy and very flavourful. The hanger is the part between the loin and brisket btw. The downside is that they took forever to come, as with all our other dishes. Also, it's quite a small steak. Even my little tummy wouldn't be satisfied.
So to go or not to go? I'm struggling with this one. Skip the platters, go for the steaks and be prepared for a long wait. The beer kinda helps with the waiting. Cheers!

Food: 3.5/5. They have an extensive wine list as well.
Service: 2.5/5 Very slow service. Waited at least 15mins to get someone to take my order, that was after someone said they'd get back to me.
Atmosphere: 4/5
The Exchange
8 Marina View, #01-05 Asia Square Tower 1, Singapore
Tel: +65 6636 1200
Weekdays: 8am – 12am
Sat: 11.30am – 12am
(Closed on Sun)