Restaurant Review: Outback Steakhouse
Was invited by the nice people at OpenRice.com for food tasting at Outback Steakhouse! Thanks Celes for the link up! It's always nice to meet up with fellow bloggers over a meal. This time i finally got to meet Misterchewy, the other half of Missuschewy. So here you go, the whole shebang of the night's meal. Warning: Do not read on an empty stomach.

Gifts from OpenRice.com. Cute hur?
We started with the freshly baked honey whole meal Boston bread with a home made buttermilk butter. The bread is good on its own, with a tinge of natural sweetness. The centre was pillowy and fluffy when warm. The creamy salted buttermilk spread is smooth, almost like clotted cream minus the stickiness.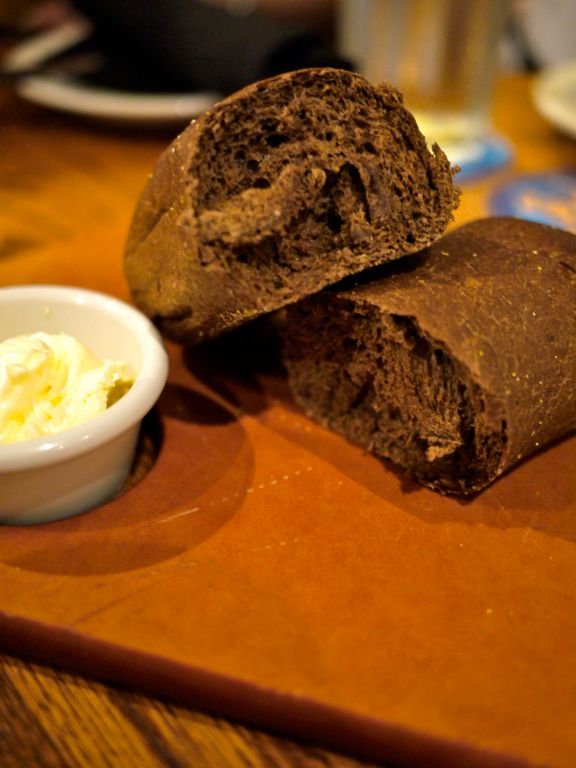 Starters
Alice
Springs
Chicken
Quesadilla
- Grilled flour tortilla stuffed with grilled chicken breast sauteed mushrooms, bacon, melted cheese and served with honey mustard
This is a dish that i'd order as a main. The quesadilla had a buttery pastry texture that reminded me of roti prata. I like that it's moist and creamy on the inside. How can anything with cheese, bacon and mushrooms go wrong right? This is good even without the sauce.
Ahi
Tuna
Chopped
Salad
- Fresh iceberg and spring mix lettuce and cucumbers tossed in wasabi vinaigrette with crispy wanton skin. Topped with sashimi style pan seared tuna (S$12.90/22.90)
This was one of my favorite dishes because it's really refreshing. Trust me, after having so much meat, you'd want to eat the veg. The pepper crusted tuna sashimi was splashed with citrus to give it that tangy taste and that really helped to reinvigorate our taste buds.
Combination
Appetizer
- Sharing portions of Kookaburra Wings, Aussie Cheese fries and Crispy fried mushrooms (S$25.90).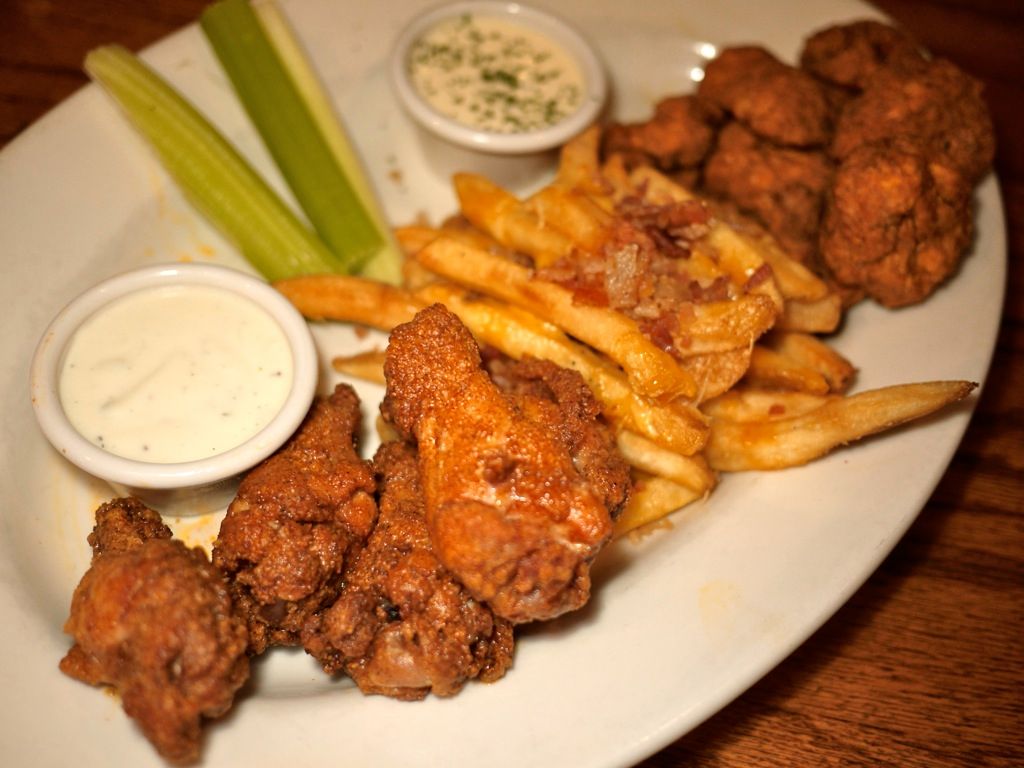 Fried food galore! Perfect snacks to accompany an ice cold beer. The batter is a little on the high blood pressure end but who can say no to wings and fries? I love the skin on fries which still had remnants of its rootiness (not that it's muddy) and hello to more cheese and bacon. Ngoms.
Typhoon
Bloom
- Hand cut, fresh onion strings dusted with Outback's secret seasonings, whirled into a circular stack and fried to a crisp. (S$15.90)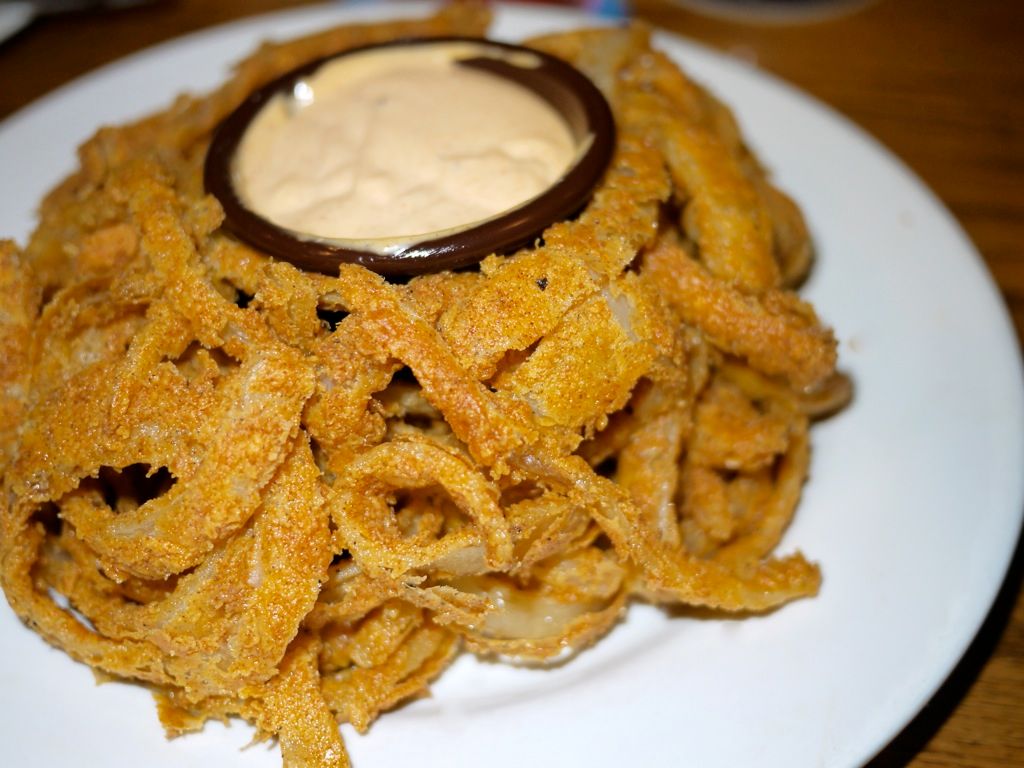 If you like onions and you like fried batter, have this. I could only do a few strands of this. Same sentiments around the table.
Mains
Seafood
Pasta
- Shrimps, calamari and fish fillet with fettuccine tossed in homemade marinara sauce and Parmesan cheese (S$26.90)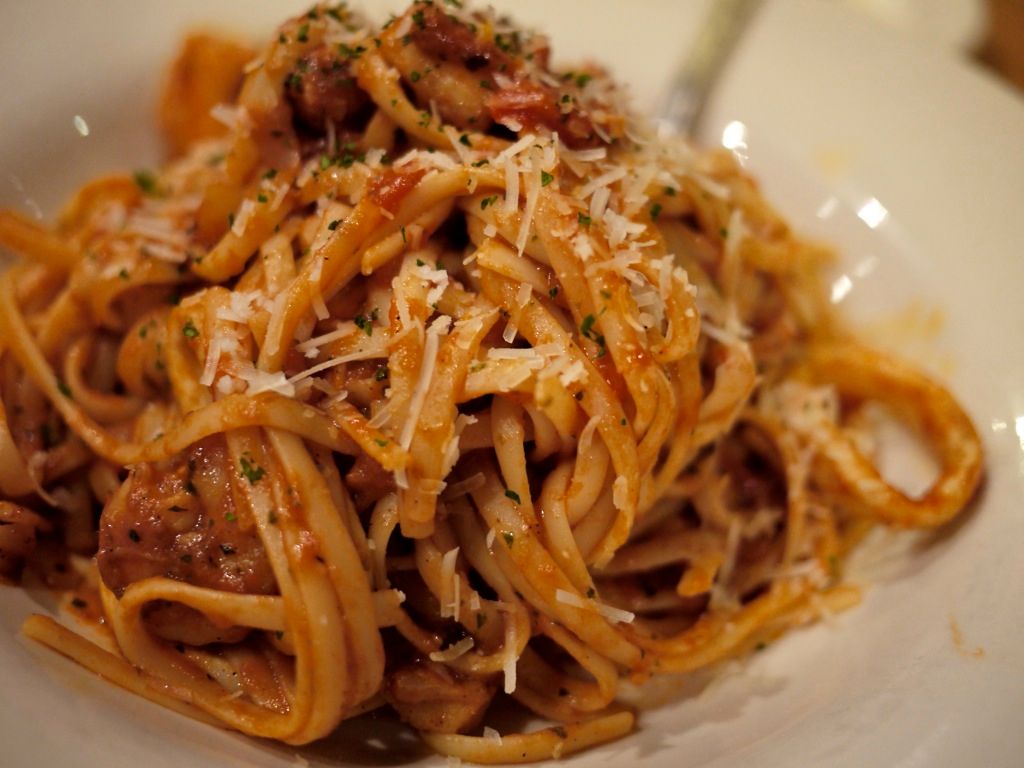 There's something comforting about a simple tomato based pasta. Perhaps it's the reminder of the youthful carefree days of smearing bolognese all over my face as i slurp my noodles. The fettuccine was perfectly cooked to maintain a nice crunch. Simple and hearty dish.
Ribs
and
Alice Springs
Chicken
- 1/2 rack of pork ribs with chicken breast topped with bacon, honey mustard sauce, sauteed mushrooms, Monterey Jack and Cheddar
I'm not a fan of ribs but this was marinated very nicely. The sauce was dry and probably the marinate rubbed on prior to grilling instead of a sauce being slapped on after. There wasn't a lot of meat but it was tender and fell off the bone easily. The chicken was moist and tender. I suppose it's the same combination as the quesadilla and you already know what i said about it.
Outback
Special
11oz- Sirloin steak (S$33.90)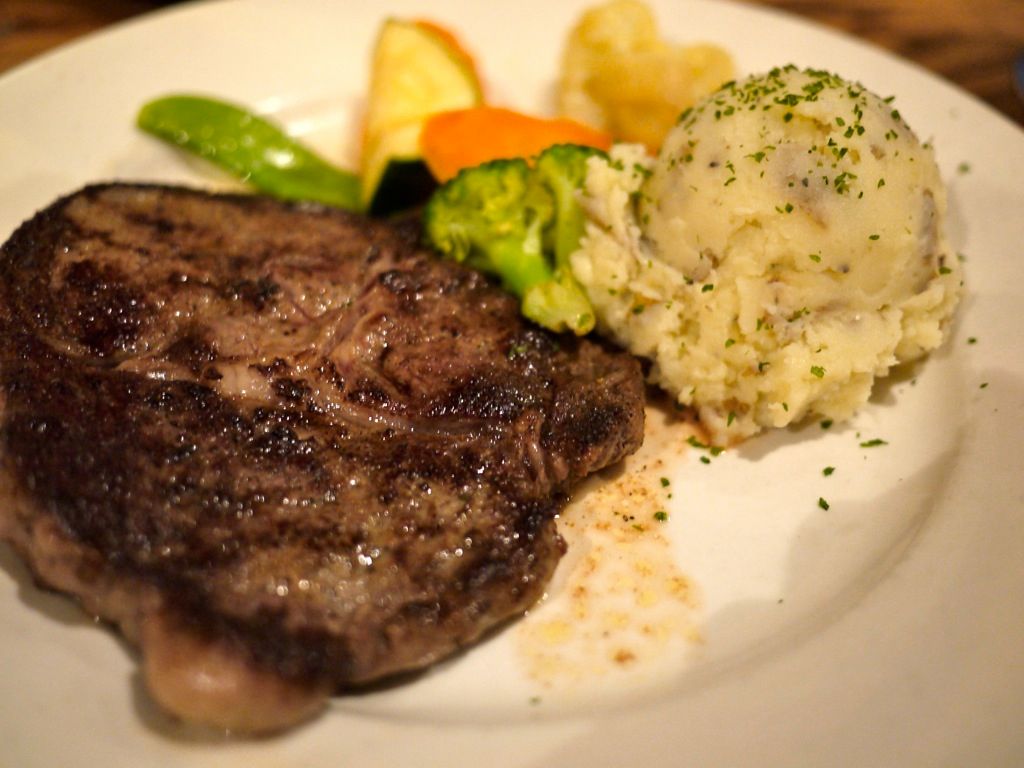 Ribeye
steak
seasoned and seared with 17 different seasoning and char grilled over an open flame for the extra smokiness (S$39.90)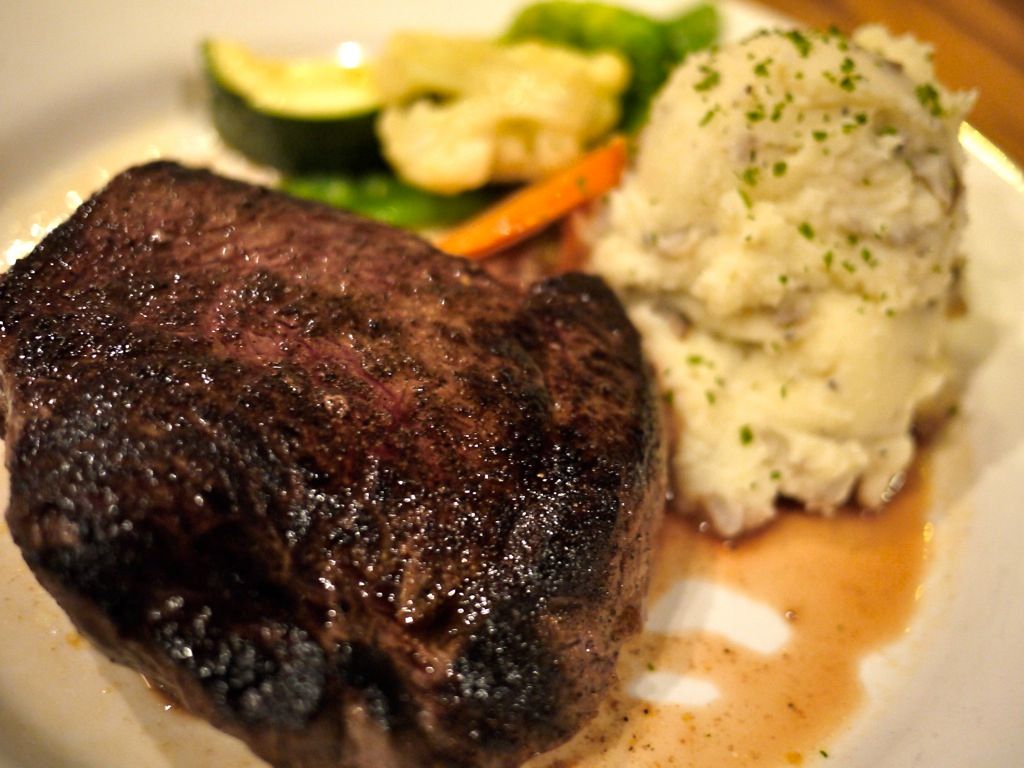 Among the 2 steaks, i preferred the Outback special because sirloin is obviously more tender. Perhaps it's also to do with the doneness of the meat (both were medium done) and i like mine medium rare. Ribeye is the tougher cut obviously but if you love your meat, you would probably go for this. The mash was chunky with bits of potato skin and bacon. Finally something that's a little bland. The sodium level of all the dishes combined made my tongue feel like sandpaper at this point. The meats were undressed because they didn't know what we wanted but take your pick from peppercorn, pepper and mushroom sauce (if i'm not wrong).
You don't go to Outback Steakhouse for desserts. Period. We had the Desserts Sample Trio (S$18.90)- Chocolate Thunder from Down Under (Brownie), Cheesecake and Banana Nut Cake. Edible, not fantastic. Save that calories for a starter instead. It's more worth it.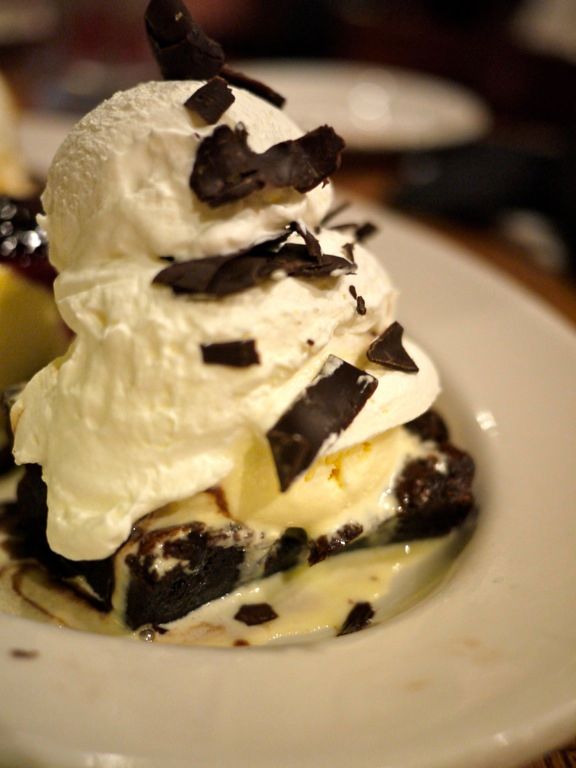 Food: 4/5 More hits than misses. Somehow the non steak dishes fared better.
Atmosphere: 4/5 Great place to hang out with the dudes over beer and snacks. There's a tv screen for soccer. This is where i would have my JC or uni gatherings.
Outback Steakhouse
9 Raffles Boulevard, #01-99
Millenia Walk, Singapore 039596
Tel : +65 6837 3242
Daily: 11.30am - 10.30pm