Afternoon Tea: Axis Bar & Lounge
An
English
wave recently hit our sunny shores and had caused a tsunami of people to appear in a matter of minutes when the
Duke and Duchess of Cambridge
visited. While i do like Kate and her impeccable work dressing pretty much, poor people like us are actually too busy at work and we hardly have the time to
exercise in the park
. Especially not so when the sun is blazing hot at 3pm.
Anyway, for those of you who are still hung up over the fact that you have missed the Royal Couple, here is a spot of English Afternoon tea to cheer you up. Introducing the Mandarin Oriental's Axis Bar & Lounge.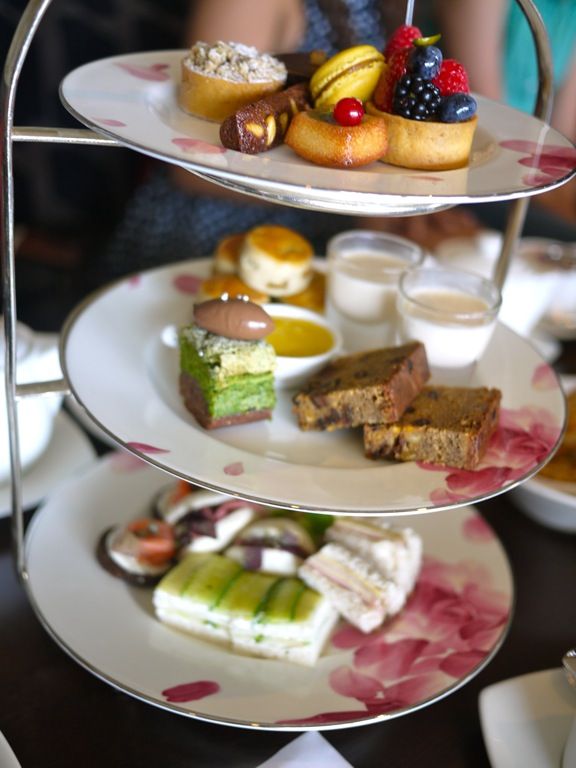 There are many things to love about 3 tiered English Afternoon tea. 1. It's very royal and dainty. 2. Butter, sugar and flour are my best friends 3. A pot of Earl Grey soothes all tension and stress. I'm sure the Duchess would approve of this wonderful English tea at the Axis Bar.
Being a mega tea fan, i've tried most of the noteworthy afternoon tea sets in Singapore-
Ritz Carlton
,
Regent
,
St. Regis
,
Fullerton
,
Fullerton Bay
etc. But i've always remembered this to be one of the better, if not the best all rounded tea place in Singapore.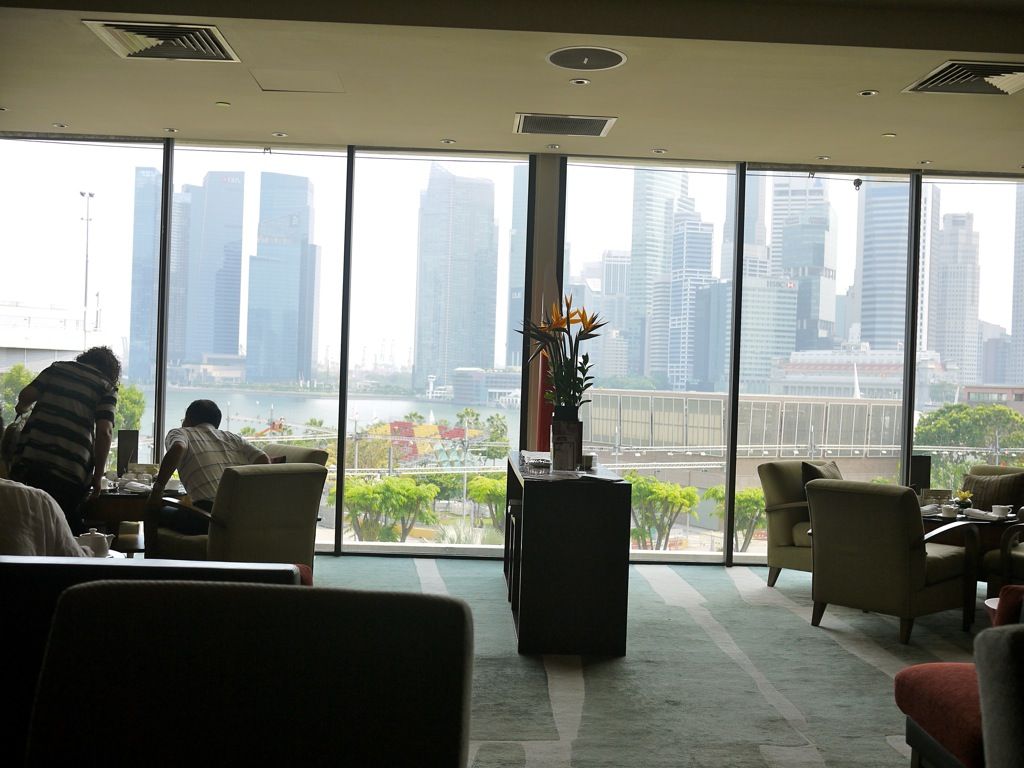 Located on the 4th floor of
Mandarin Oriental
, Axis Bar provides a great view of the Marina Bay/Civic District (that's what they call the CBD area on our tourist maps). It's very idyllic and soothing, knowing that you are not stuck in a cubby hole working like bees. My little eye also spotted the F1 tracks from my comfy plush seat. Great place to hang out for the upcoming F1 Weekend!
Tea started off with some savory puffs. It's weird that they only gave 1 item each for sharing among 2. On hindsight, it's a thoughtful gesture because we wouldn't have been able to finish our tea set otherwise. The pastries were well executed. I love the quiches here and they rotate the flavors daily. The Potato Bacon and Spinach quiches had the right filling to puff tart ratio and the centre was moist and flavorful.
One thing that irks me about Afternoon Tea sets in Singapore, is the lack of attention paid to the savory items such as the sandwiches. How is it ok that the mass produced and common place items like off-the-shelf white bread and Kraft cheese are used when one is paying premium price for them? (Hello Regent, that's you.) Axis Bar trumps most in this aspect. I love the mini muffins that they use for the Roast Beef and Truffle Egg Mayonnaise sandwiches. Rye crispbread was used as a base for the Smoked Salmon Cheese bite and premium cheese for the simple Ham and cheese sandwich.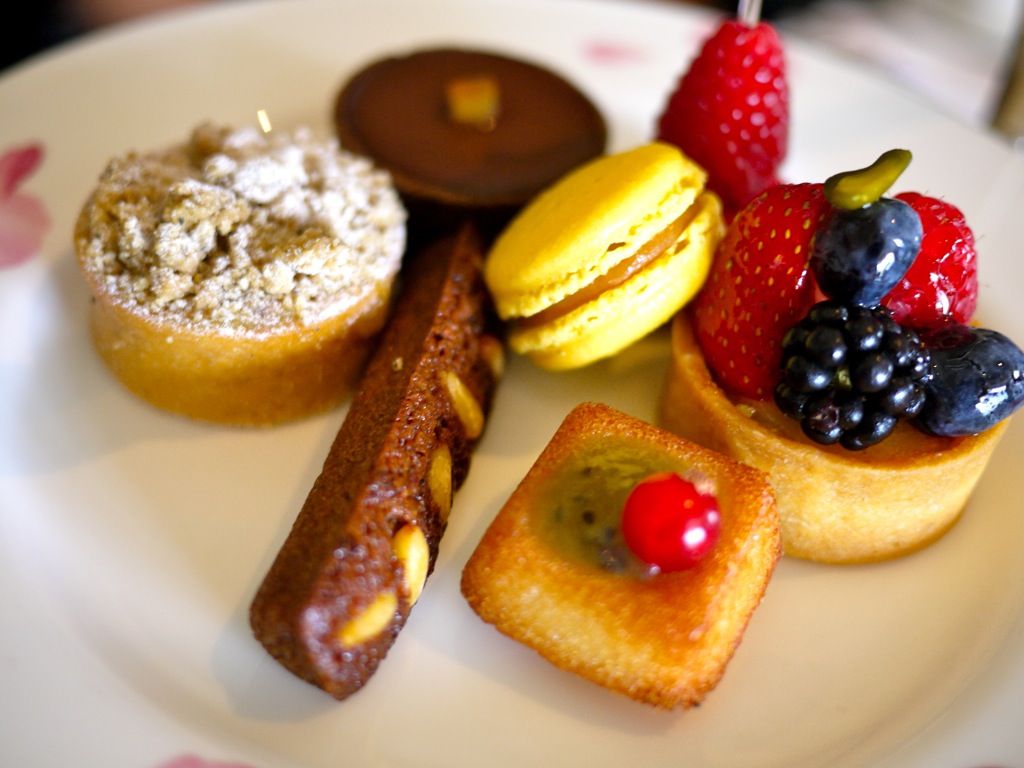 The sweets were a mix of light and intense flavors; crisp and smooth textures. They were delicately made and incredibly tasty. We could hardly find fault with any of them. I especially enjoyed the
Chocolate and Orange tart
and was surprised at how the rich dark cocoa could be so light. Worthy of mention is also the
Salted Caramel Macaron
, even though the texture is a tad too soft.
The
Mango Kallis Lime creme
was a great spread on the Scones. My friend accidentally discovered that combination when she mistook it for the preserves.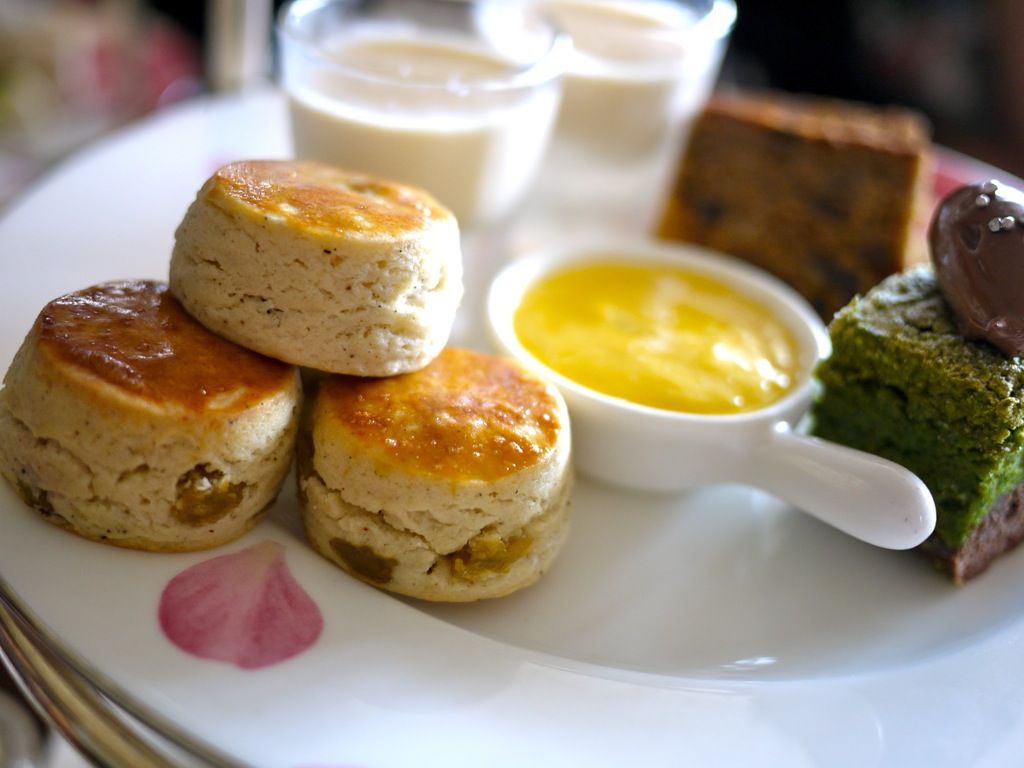 The
Home made Raisin Scones
were to die for. These are probably the most delicious mini scones in Singapore. The other mini scones that i know of at
Marmalade Pantry
were too dry for my liking. These were moist and dense in the middle and the yellow sun dried raisins lent a light sweetness to the buttery flour. Goes best with the rich clotted cream that we couldn't get enough of.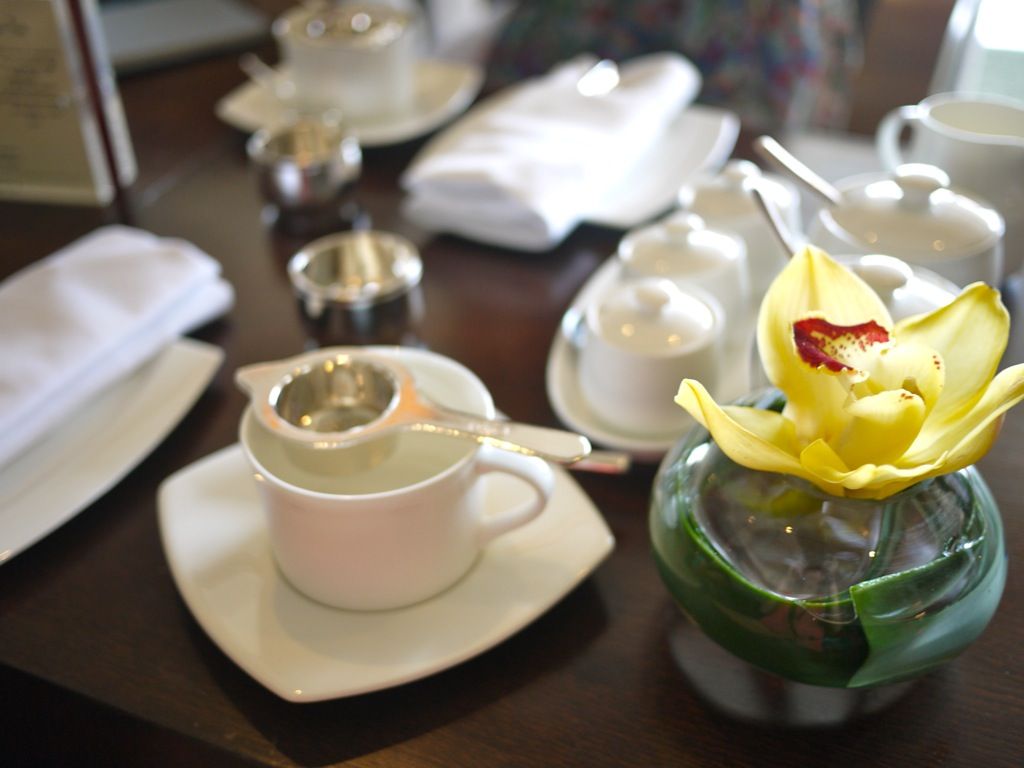 For S$38 each (or S$65 for 2), you'll be able to enjoy the daily tea set. I would say it's the more reasonably priced hotel tea sets around. Free flow coffee or a pot of TWG tea (refillable) is provided, or if you wish, the champagne option is also available.
More on the other tea places soon!
5 Raffles Avenue, Mandarin Oriental
Singapore 039797
Tel: +65 6885 3098
Daily Afternoon Tea: 3pm–5pm