Restaurant Review: Table Manners
I love my cocktails and i'm glad that bespoke cocktails are really starting to take off in Singapore. Guys often make fun of ladies and their
cocktail drinks
but with the flourishing of the scene, i guess that kinda shut their mouths about it. They are simply to delicious to resist.
That said, we still haven't gotten into the habit of getting a drink before or after our meals and hence i've been missing out on many a cocktail bars e.g.
Maison Ikkoku, Nektar, Barkode, 5 Hong Kong
etc. I was really psyched to see that
Table Manners
by
One Thousand Tales
(who also runs
Cafe Fables and Bar Stories
) is introducing their cocktails with hearty Western dishes in the East.
We chanced upon this new venture in
Changi City Point
, one of our lazy weekend hangouts. Table Manners is a full-fledged restaurant revolving around the communal dining concept. There is this huge snaking N-shaped table in the middle of the restaurant. What's really cool is the tongue-in-cheek table mats that highlights the various eating quirks in Singapore. There is one on 1h power lunches and another on the rules of dating at the dining table. I was nagging at S about using his phone during our meals and that was also covered on the chic black mats. They act as good conversation starters for dates (or NOT).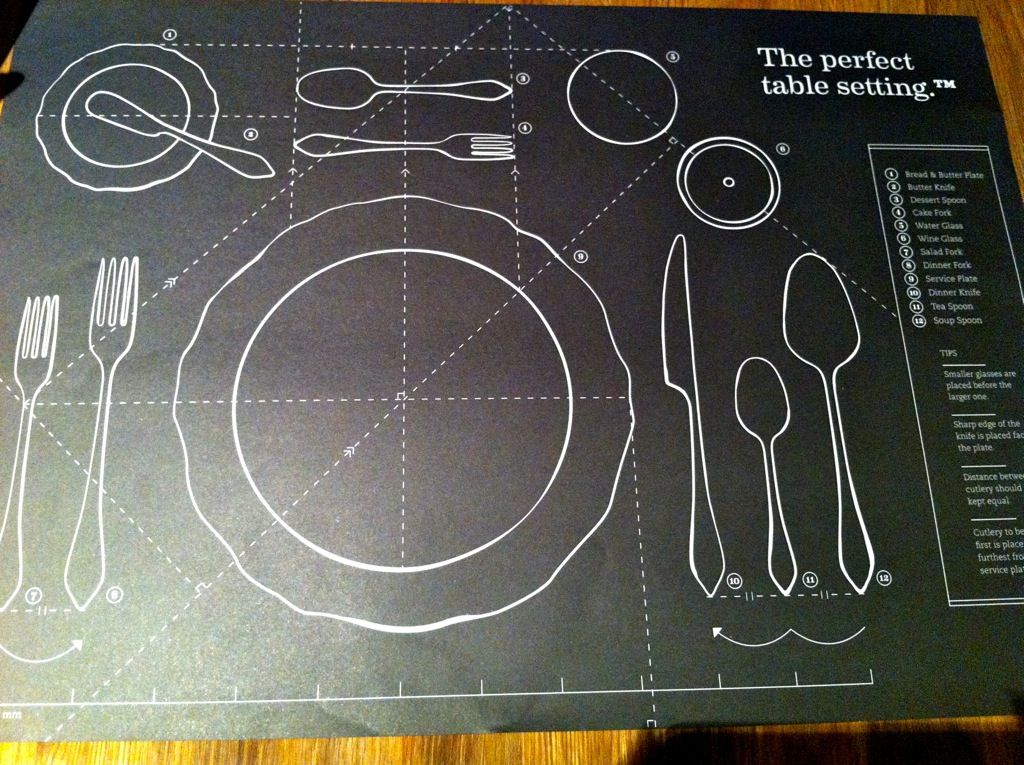 Bespoke Cocktails are served by sister Bar Stories. Drinks are standard price cooler (S$12/16). Drinks are categorized under the different tastes as per their original cocktail joint- Sweet, Sour, Spicy, Bitter and Gentlemen. It's really a lot more convenient to order drinks by my mood. I'm usually Sweet. ;)
Rosemary cooler
while S had the
Mai Thai
. The presentation of the Rosemary cooler couldn't be more spectacular with the flaming diesel poured onto the rosemary. According to the bartender of the night, the scent of the herb contributes to the overall drinking experience as well. These are some strong drinks and extremely tasty. It is easy to get high on these without knowing.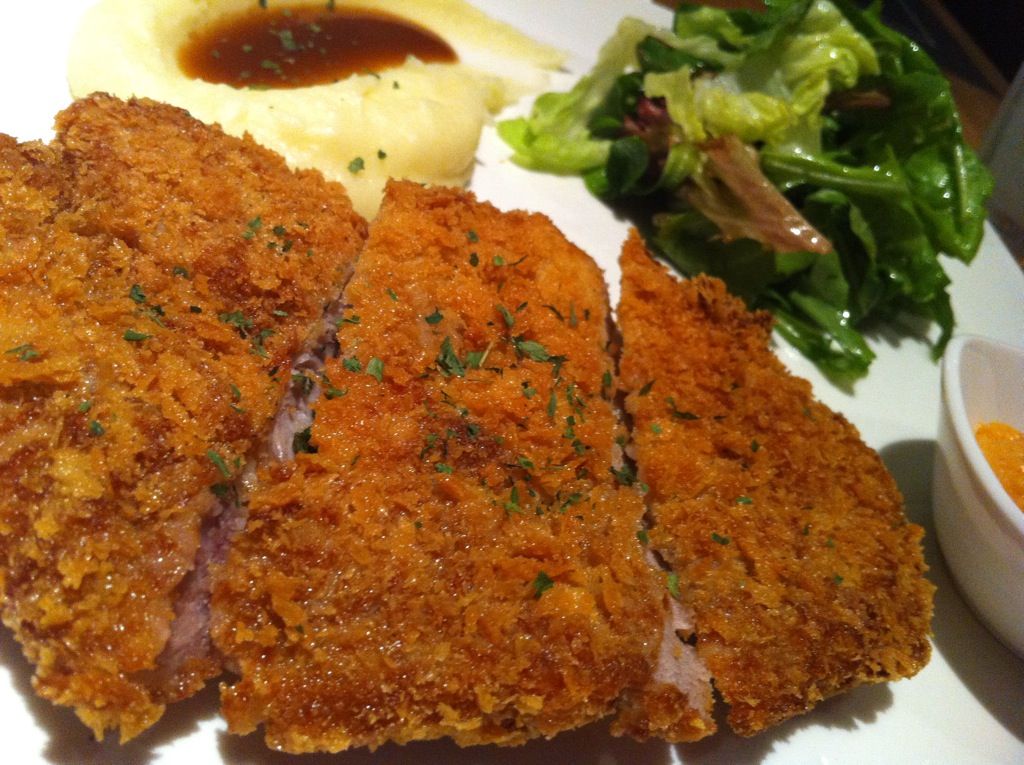 I wanted the signature
Angus Ribeye Steak
(S$20) but they ran out of steaks! Darn me and my indecisiveness. I spent the night spying on the lady who placed her order before me. It was like she was taunting me as she slowly enjoyed her juicy and nicely grilled steak. :(
I ordered the
Three Little Pigs
(S$15) in the end. I was worried that the breaded pork cutlet would be too dry but it was juicy and succulent and very substantial. I also like the combination of the different flavors on my plate- a tangy and slightly spicy garlic aioli, creamy and buttery mash potato and the refreshing citrus sauce on the salad instead of the usual vinaigrette. Very satisfying dish i must say.
S had the healthier
Norwegian Baked Salmon
(S$20) which was lightly flavored in miso cream sauce. The salmon was nicely done though i would prefer it to be a little more moist. This buttered mash potato is creamier than the one served with the pork cutlet.
Other western staples include Fish&Chips, burgers and other meat dishes. Table Manners also does some seafood items like Kebabs and Mussels. Would certainly be hanging out here more often to escape the Town crowd on weekends. With great food and great drinks, life can't get better than this.
Table Manners
5 Changi Business Park Central 1
The Oasis #01-68/69, Changi City Point
Singapore 486038
Daily: 11.30am - 12am