Best Prawn Mee in Singapore: Blanco Court Prawn Mee
Today i'm going to introduce you the Best Prawn Mee in Singapore, Blanco Court Prawn Mee. I was extremely skeptical when S suggested having that for lunch (i'm not a fan of local fare). So it was with great doubt when i tried this but i was raving from the first gobble onwards.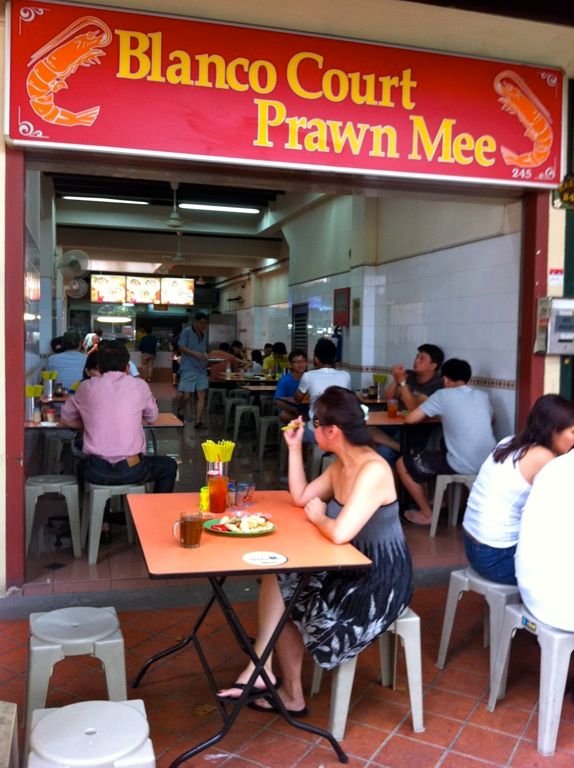 I don't fancy local fare much and i hardly crave for them like most do. It also takes a lot to convince me to eat hawker food because it isn't my stomach's style. For me to rave about it would mean that it's pretty awesome. The claim is proven by evidence of a long queue, emptied bowls and happy satisfied faces i saw at the stall.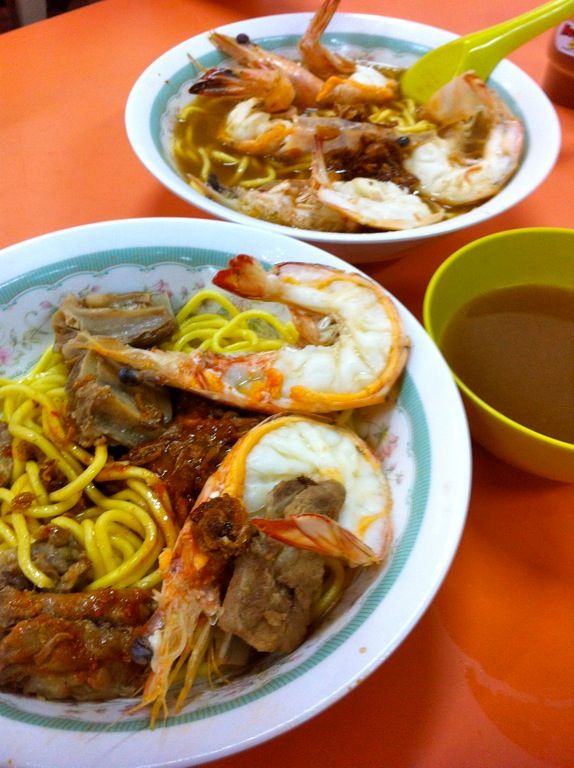 The only thing to order is the
JUMBO Prawn Noodles
. Look at the plump white flesh of the crustacean and the rosy creamy cholesterol laden roe. I had the mixed version with prawns and ribs while S stuck with the all prawn soup version (S$8/10). The dry version was bursting with flavors- fragrant fried shallots, fiery kick from the chili, sweet seafood freshness from the luscious prawns and savory marinated pork ribs which fell off the bone. I regretted not ordering the bigger bowl. The soup wasn't just the simple pork bone and prawn broth, it has the full bodied umami taste which has a rich bak kut teh flavor to it as well.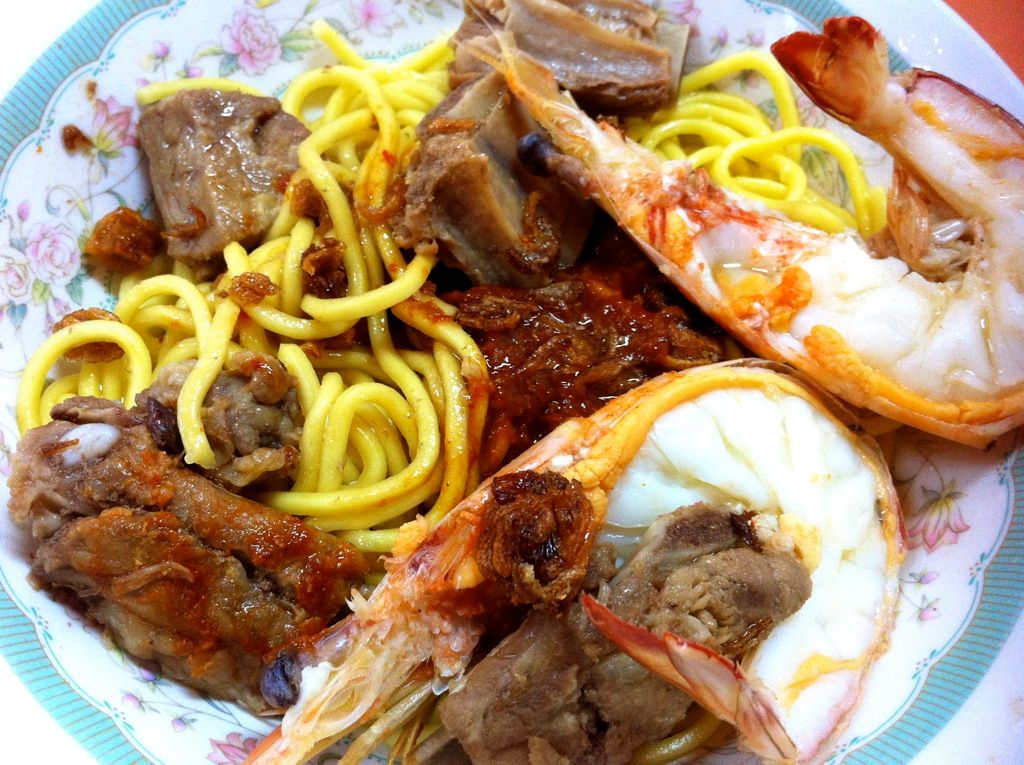 I highly recommend the dry version because it's a lot more flavorful. S thought that his soup one was bland after trying mine. Tip for you, DO NOT order bean sprouts. They will dilute the taste of the soup. I knew my dislike for tau gays is justified! :P
Are there better prawn noodles in Singapore? Maybe. But this picky girl thinks that Blanco Court Prawn Mee is the BEST. It's the father of all awesome prawn mee anyway. You can read more on the history of Prawn me on
ieatishootipost here
.
All Hawker blasts are taken with my iPhone4 because I seldom hunt for hawker food. Sorry about the quality!

Author's note: Bloggers often get criticized for saying X stall has the best Y or even when we say that Z is absolutely not worth visiting. Well. In the former, 'Best' is an absolute that is hard to judge or justify. I would qualify that what is the best for me (at the moment) may not be that for everyone. In the latter, i say "don't shoot the messenger". Chill, relax and enjoy your meal.
Blanco Court Prawn Mee
243 Beach Road, #01-01, Singapore
Tel: +65 6396 8464
Daily: 7am - 4pm
(Closed Tues)