Food Review: Lek Lim Nyonya Cake Confectionery
I grew up eating Ang Ku Kueh (AKK)- those crayon red, tortoise shell looking glutinous rice cakes stuffed with sweet and sometimes savory fillings. My personal favorite when i was a kid is the red peanut AKK. But as i grew older, i stopped eating it. It's suddenly too sweet, too oily, too old fashioned, too something. It's not just me alone, I speak for my peers as well. How many can say that they eat these kuehs on a regular basis or would hunt it down like we do for other cuisines?
That's kinda sad actually. The loss of a way of life and along with it, culture. What we should really do is to bring the sexy back in culture and cultural food.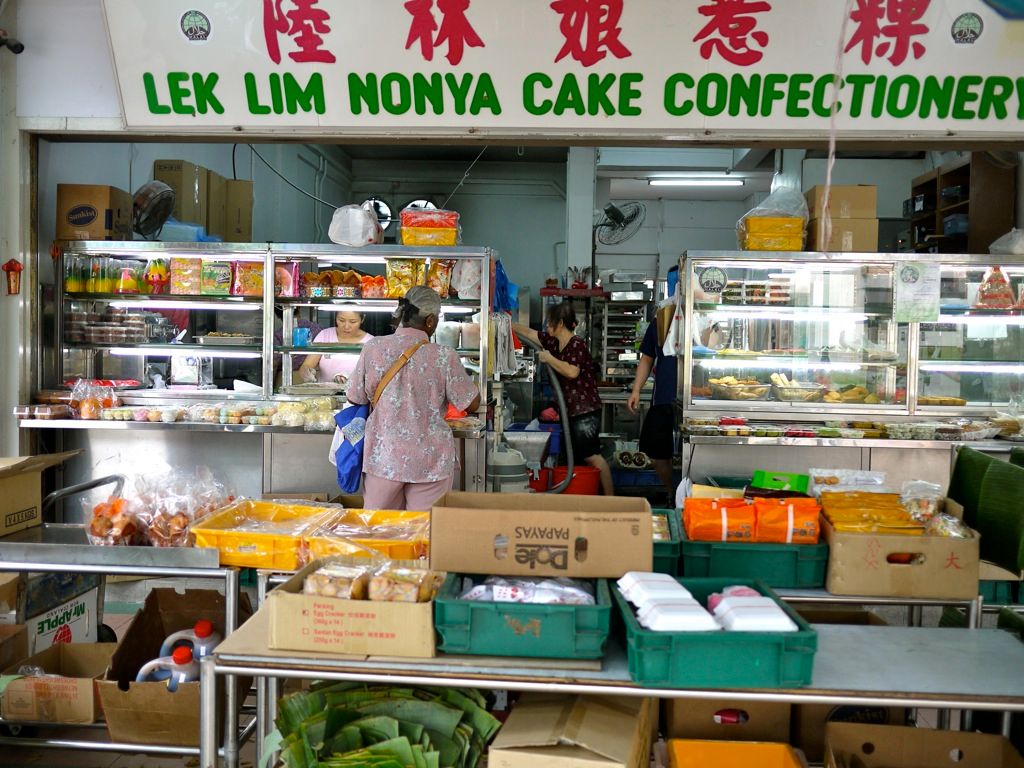 I was invited by Gavan, third generation boss of Lek Lim Nyonya Cake Confectionery to try the kuehs at this traditional shop in Bedok. To my surprise, it's just a block away from my favorite Bedok 85 Bak Chor Mee place! This hidden shop has more than 48 years kueh history and they prepare all the kuehs on site.
Check out the huge selection of Nyonya Kuehs prepared freshly everyday. Gavan's mother comes to the shop every morning to oversee the preparation of the kueh skin and fillings. The family fiercely guards their secret recipe so that it stays within the family. All the kuehs are hand made. Can you believe it? In this day and age, it's hard to find handmade goods anymore. I even made my own AKK ($0.50 each; $2.30 for 5). It's really cheap for a kueh don't you think?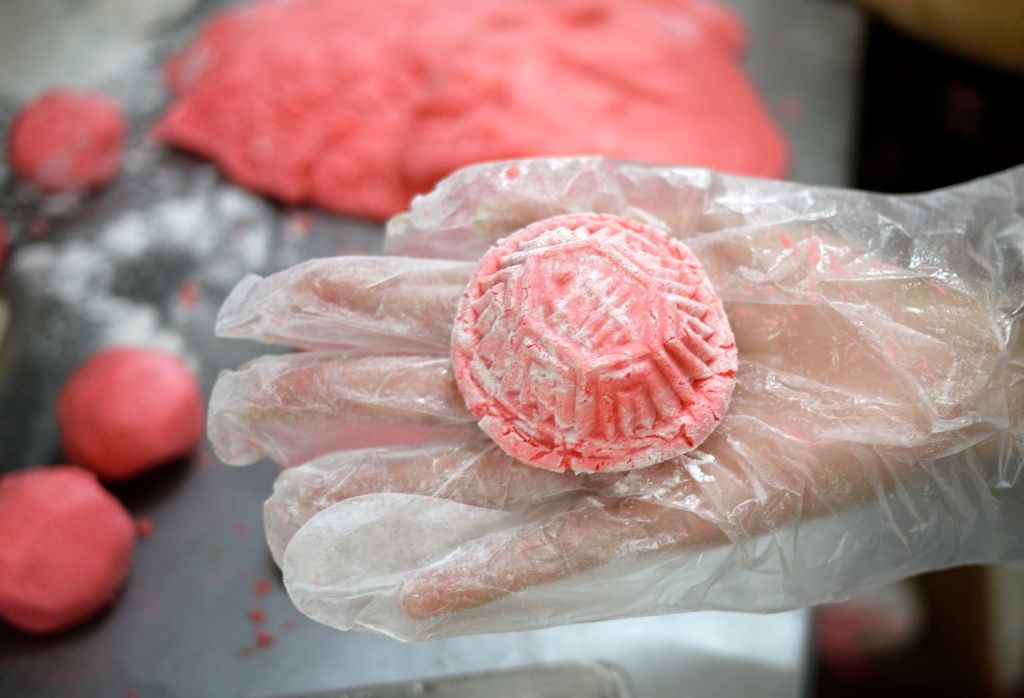 Needless to say, mine was quite a failed product. The sides are not supposed to crack. The aunty was too nice to not say anything about it really! She kept encouraging me along the way. I'm obviously not cut out for a domestic life.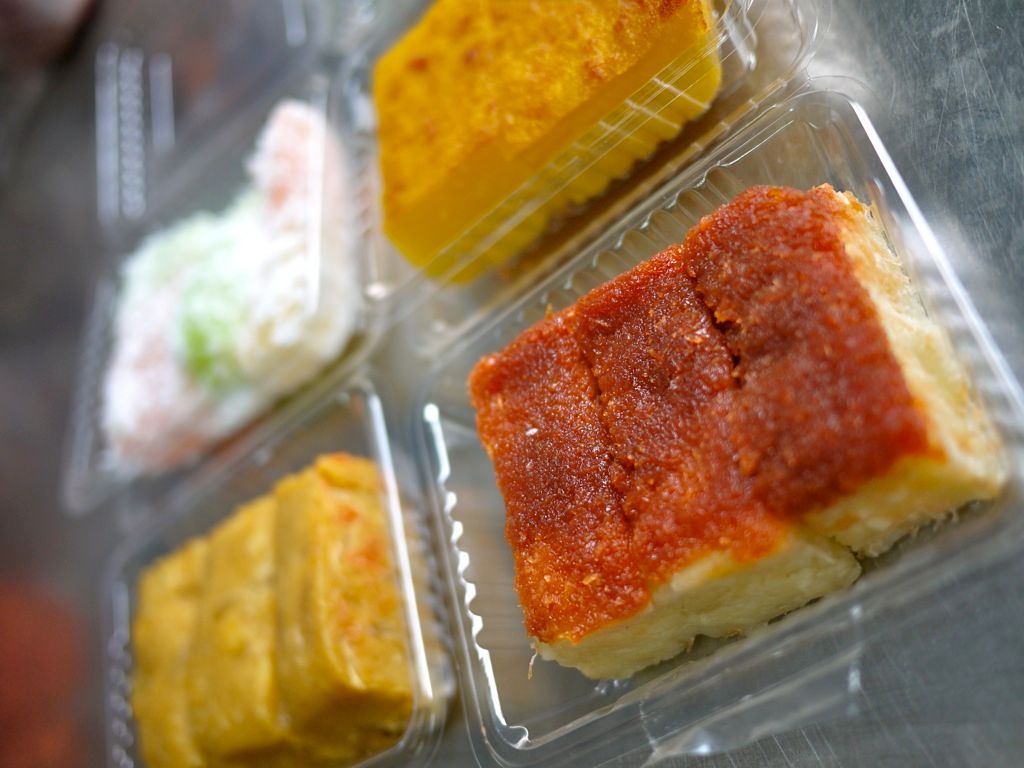 I loved the tapioca kuehs (S$1.20/box)! I'm bad at identifying them. All the kuehs in the picture are made from tapioca! There are the steamed sort and the baked sort. The tapioca is steamed and then mashed using a little mixer. There are still chunks of tapioca in the kueh to give you something to munch on. I love the one topped with coconut and the gula melaka one. They are not very sweet surprisingly. I finished them 2 boxes on my own. :)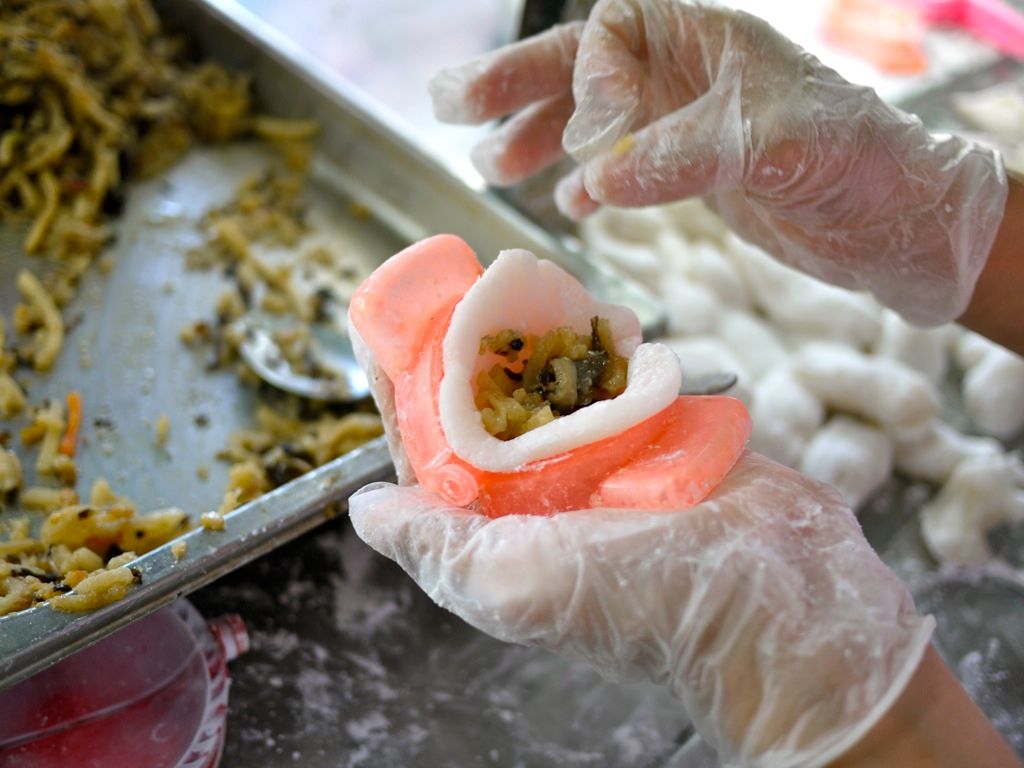 My other favorite is the Soon Kueh (S$0.70 ea). The chewy skin is made from glutinous flour and some other secret ingredients. Lek Lim believes in hand making the kuehs because it maintains the crunch and moisture of the vegetables filling. I believe i can eat these soon kuehs for breakfast everyday. Heh.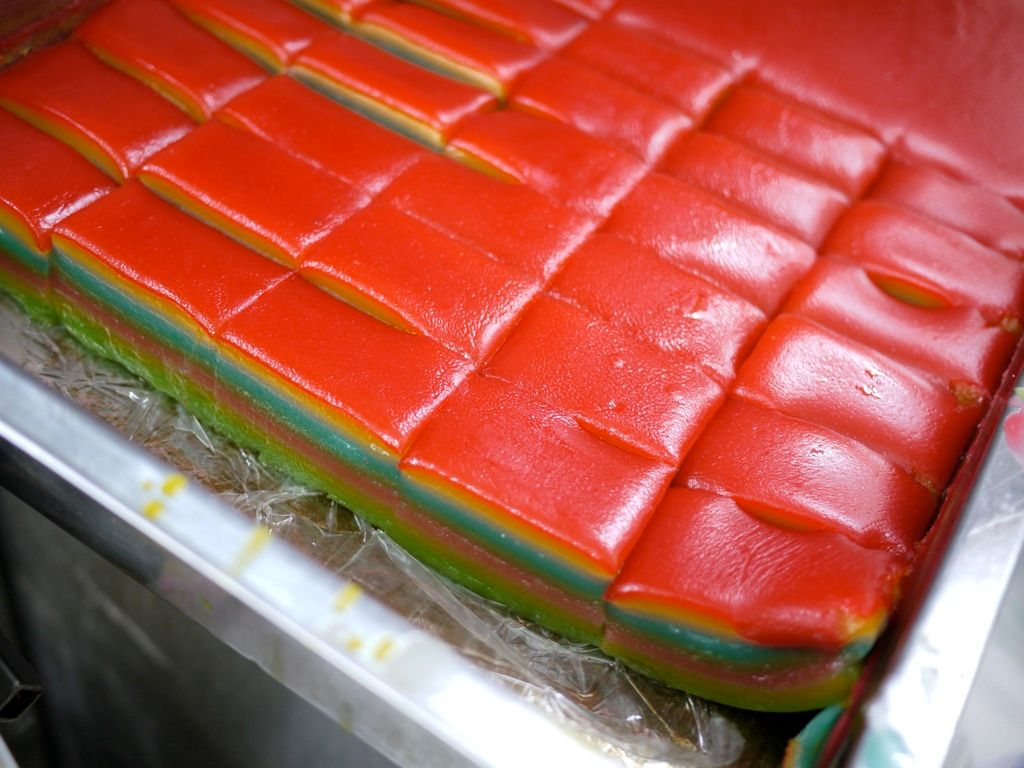 I think it's great to experience those carefree childhood days where food is more basic and fun to eat. I never like eating these rainbow lapis when i was younger (they aren't tasty) but i ate them anyway because it's fun to peel off the layers. That's not to say these kuehs are not delicious. Why not try some dishes that are more traditional and Singaporean this week? You may find some surprises in our own backyard.
Author's note: All the kuehs are vegetarian and halal!
Lek Lim Nonya Cake Confectionery
Blk 84 Bedok North St 4 #01-21
Tel: +65 64490815
Mon - Sat: 4am - 6pm
Sun: 4am - 2pm