Restaurant: E.Clat Gourmet
Mohammed Sultan, Robertson Quay
-This is a place i'd go to for a nice relaxing evening out with friends, over a glass of red or bubbly. Dinner would be somewhere by the waterfront, exquisitely prepared and amazingly comforting. Or perhaps a fun night with the cute chefs at
Foodbar Dada
;) If it's for brunch, the options are aplenty.
Kith
,
Toby's
,
Smitten
all provides great coffee and delicious food albeit the slightly higher price bracket.
Now, a new player on the block E.Clat Gourmet has decided to join the F&B scene at Robertson. They do have lofty ideas of trying to be a Gourmet Canteen, providing fine dining for the masses. Now, that could be read both ways depending on the emphasis. Fine dining for the masses (gourmet food for everyone) and fine dining for the Masses (food that the masses think is good). So which is it? Read on to find out.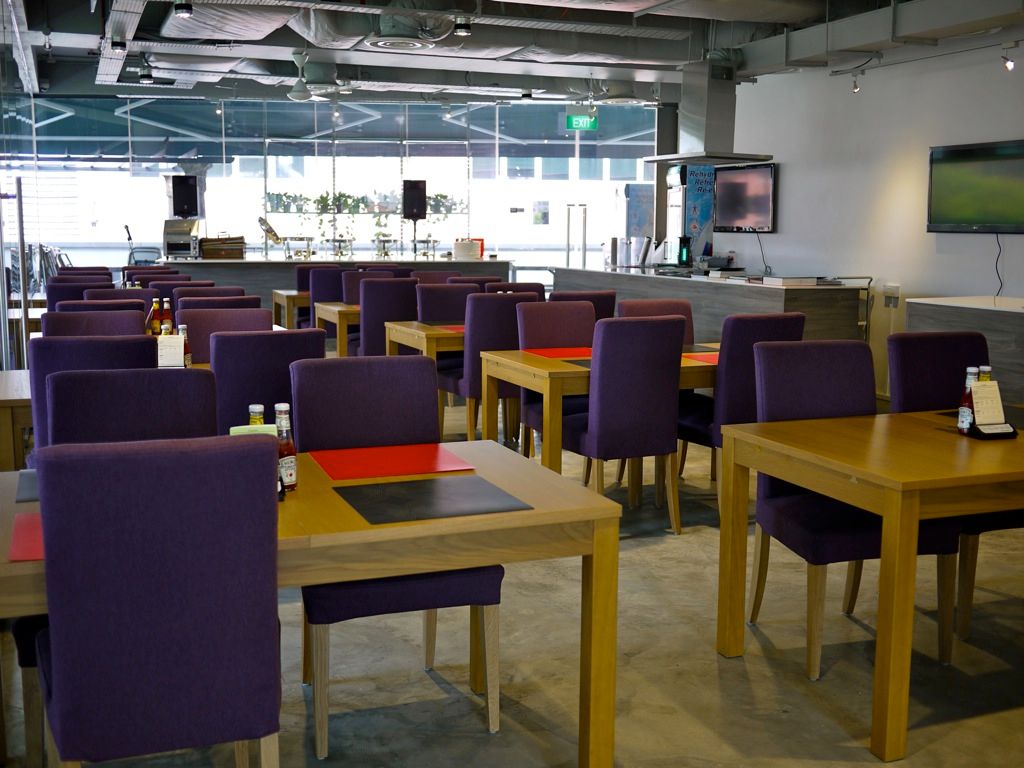 E.Clat is located on the 3rd floor from ground in the Sultan Link Building is easily missed by the Robertson crowd. There are no efforts to direct traffic to the restaurant and it's hard to get to it even if you locate the building. When you finally do, you will find yourself in a canteen style restaurant but with plush cushion seats (they really try their best to stick to both Canteen and Gourmet). Well, it's comfortable enough and there is an nice alfresco dining area though it doesn't boost much of a view.
I think for a restaurant to stand out, the entire concept has to be consistent and unique. Here at E.Clat, it is just plain confusing. They offer a mix of cuisine from English to Italian to Local and now they are toying with the idea of Thai food? They muddle it further by the varied groups of target audience that they are trying to reach- office workers, dinners and students?!! Werd?? I was glad that the menu they prepared for our tasting was a little more consistent. I certainly wouldn't be able to stomach all the apparent differences.
Putting the concept aside. Let's discuss the food.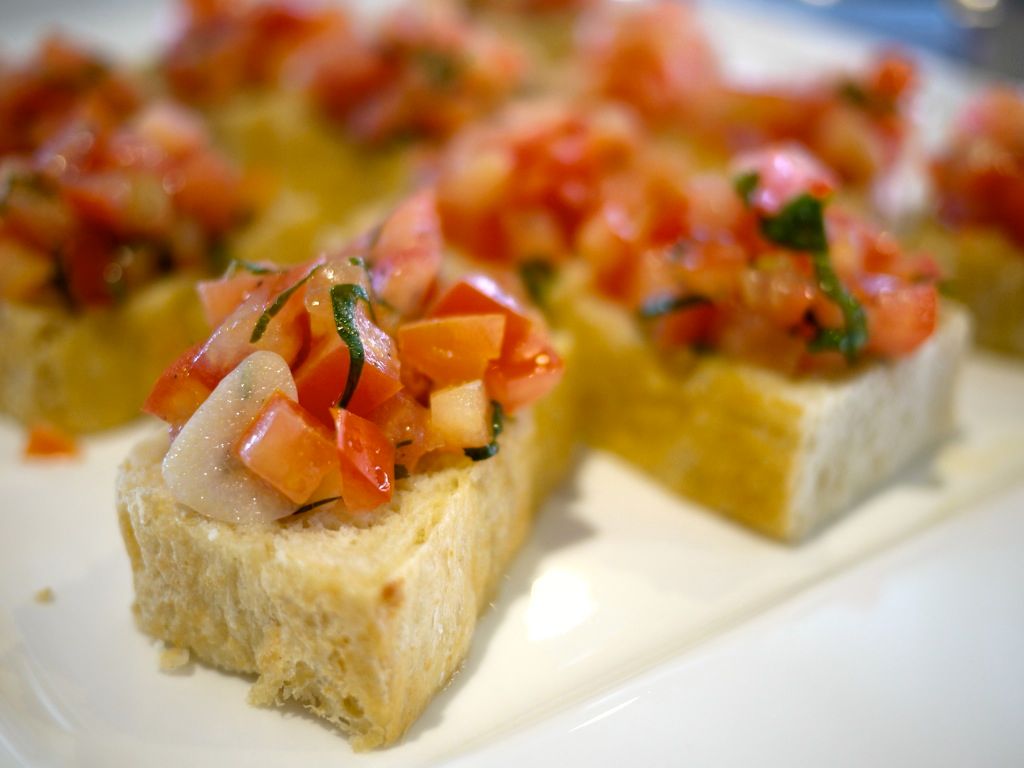 The tomato bruschetta (4 for S$6.90) was plain normal. I didn't like the home made foccacia. It lacked the aroma of the herbs and olive oil and it was stale instead of airy. Gardenia has better prepacked foccacia. #Truestory.
The Cheesey Onion Fries (S$9.90) was a disaster. Over fried and hard crinkle fries topped with an easily coagulated cheese and onions fried in gravy. The sauce isn't too bad but the fries were uncooperative in my attempt to soak them in the sauce. All the tables left this dish pretty much untouched. I really admire the boss' enthusiasm in trying to get us to have more of this. I think he created this dish. :/
Fellow blogger friend Alexis was craving for a good Eggs Benny (S$10.90) but this was a disappointment. The price was right but the food wasn't. Tasteless ham on the same stale foccacia, topped with nicely poached eggs but accompanied with a bland and watery hollandaise sauce. I prefer a full bodied and creamier sauce than this. Coffee Bean does a better one at a similar price (or cheaper). #Truestoryagain.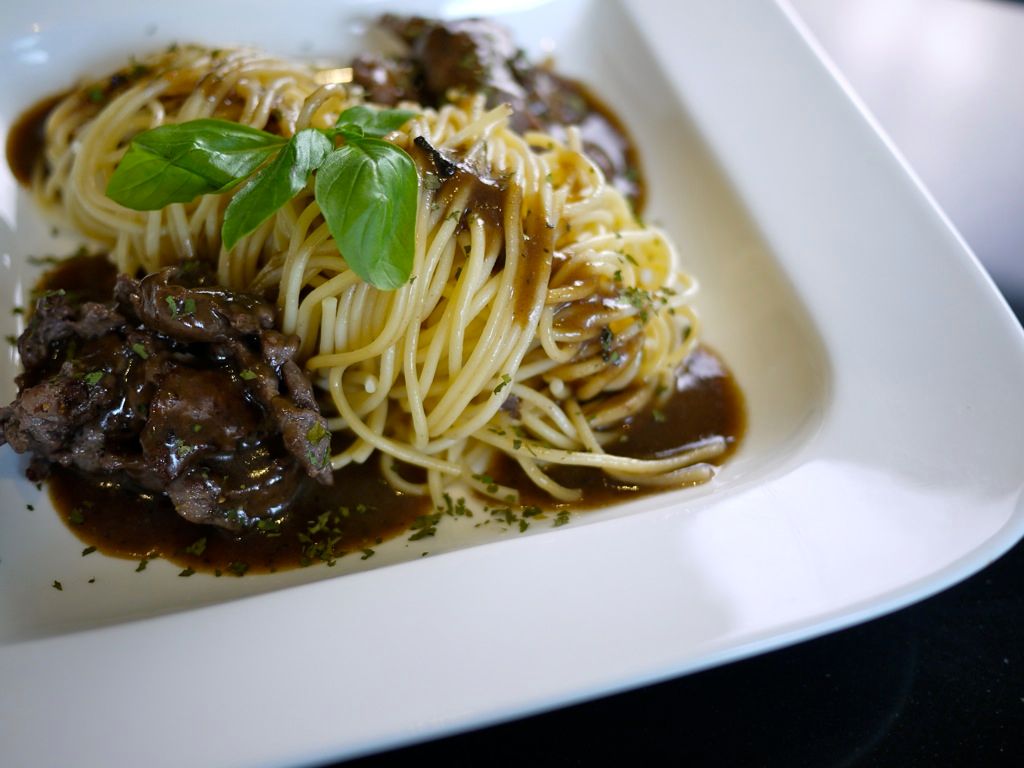 The signature Black Pepper Beef Pasta (S$12) was a little oily and bland for my liking. More sauce with a fiery punch would be most welcomed. I ended up eating only the beef slices, which were adequately marinated.
Seafood Baked Rice in Tomato sauce (S$10.90) didn't have fresh ingredients. The prawns and mussels tasted muddy. And where art thou, you tomato sauce? The dish as a whole just didn't work for me.
The
Rum & Raisin Panna Cotta
(S$8.80) was too firm. Interesting rum and raisin mousse though. Would love more rum in the raisins to stand out against the milkiness of the dessert.
Am i being too critical? Not really. I mean, i'm accessing the dishes based on their gourmet framework. It's not all that doom and gloom. E.Clat does have some redeeming qualities.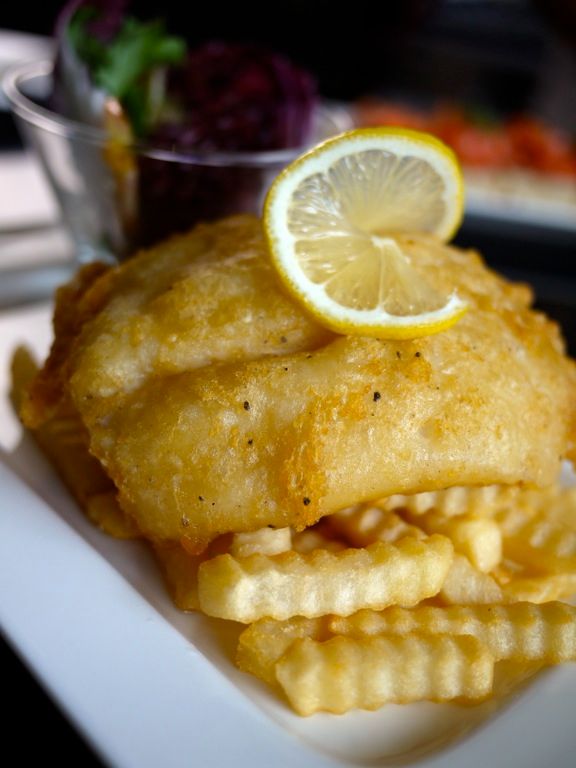 The Beer Battered Fish & Chips (S$16.90) was a delight after all that ahem. The exterior is crisp and airy and the fish was succulent and moist. Our tasting was buffet style and i actually went back for seconds. You go figure the subtext but i hardly touched much of the other dishes. Skip the fries (read above for reason).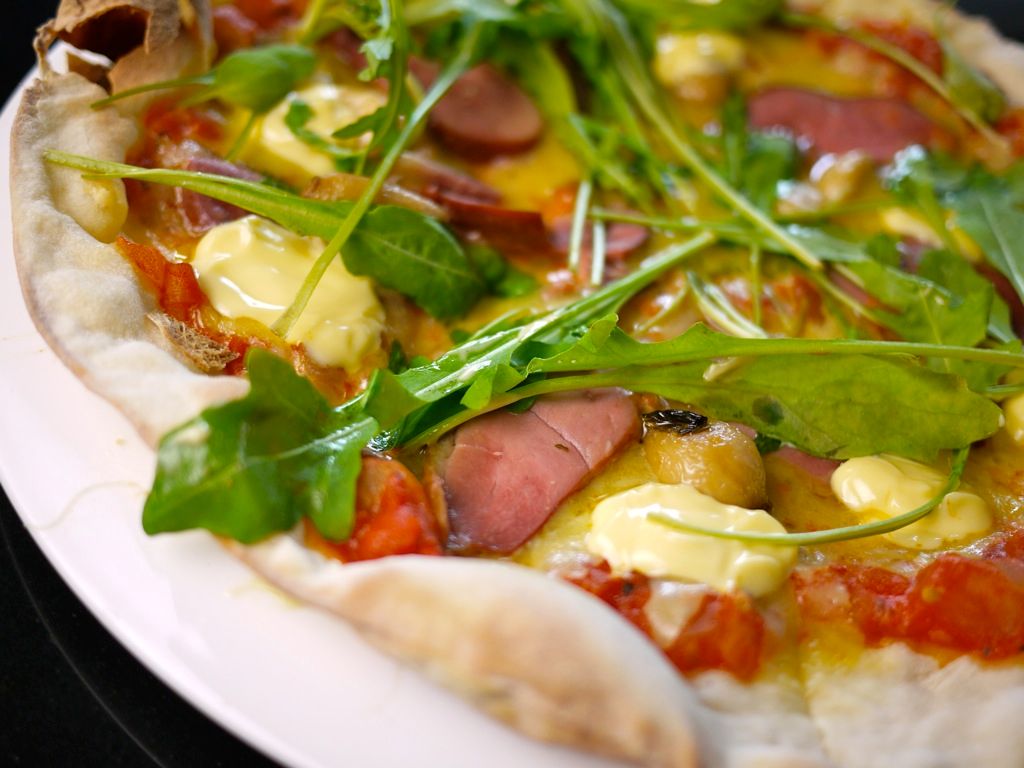 The Smoked Duck Pizza (S$18.90) was 12 inches of fabulous. The handmade crust was thin and crunchy (when hot) and was topped with tender smoked duck (by Chef Andy himself), rockets and dollops of truffle mayonnaise all around.
I'm not sure who else other than office workers and students would be drawn to the restaurant if it continues with its operation and concept the way it is. There is some potential in this place if they streamline things a little, focus on their pub food and make it into a residential bar. To bring the cool and hip crowd over, they really need to make it a destination instead of an afterthought.
By the way darlings. If it's mass, it's mass. Don't pretend to be gourmet. It could be just really good mass food and it's a-ok. We should never pretend to be something that we are not. Because people will know. #qotd
E.Clat Gourmet
63 Mohammed Sultan Road #03-14
Sultan Link Building, Singapore 239002
Tel: +65 6604 7998
Weekdays: 8.30am - 9pm
Weekends: 10am - 3pm (Sunday operation begins in Sept)