Cafe: ReStore Living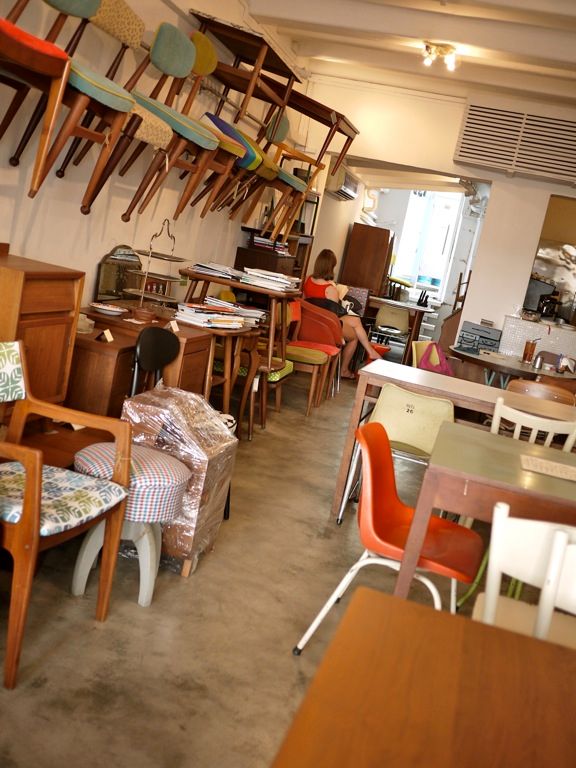 Tuesdays are for tea because we all need one to get through the longest day of the week and i would head over to ReStore Living, a shop-cum-café nestled in the historic district of Tanjong Pagar to get some. What's awesome is that ReStore has all my loves in 1 quaint venue: Shophouses, quirky reupholstered chairs, vintage furniture and tea. I wasn't disappointed. Colourful chairs of all shapes and sizes were hung on the walls for all to admire. Relaxing vibe with french music playing softly in the background. This feel is what i want to come home to every night after a long day at work.
The store was conceived by Meg Wettstein and Liew Hwee Min, who share a passion for all things upholstered. The concept is simple really, pick out some vintage furniture that people are ready to discard (yes silly us) and add a little modern twist to it to make it all the rave. Then people are oh so willing to pay for them. Why not take a closer look at the things around you? Appreciate them a little more. Your trash could be someone else's treasure. Why not make them your own?
Sadly, all i can do is just appreciate it at the store till i get my own place. Oh wells. I had a great me afternoon off still with the delicious homemade wafles and cool iced tea.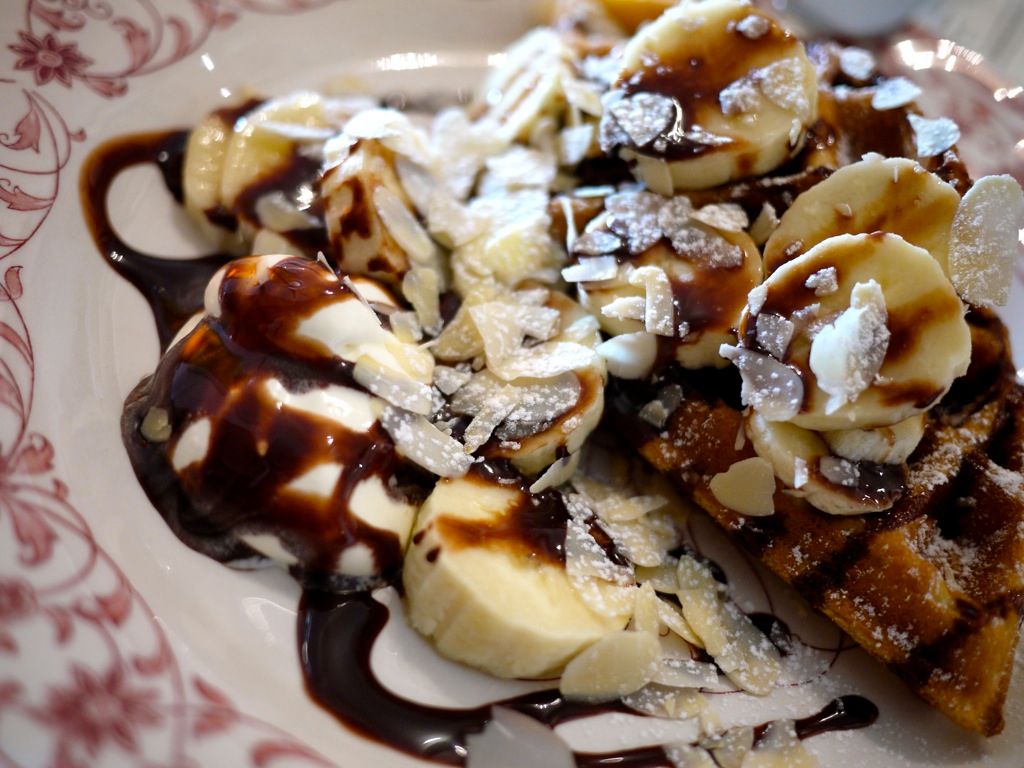 I had the
Chocolate, Almond and Banana half waffles
(S$9.80) which was quite delightful. The batter was a little salty and went perfectly with the sweet toppings. Just the way i like it. The whipped cream is a lot denser than the usual airy sort and had an ice cream like texture which was lovely. Would love some ice cream on this one though.
The original plan was to get a Bagel (S$5.50) but unfortunately they were all sold out! The Cinnamon Raisin and Honey Wholewheat bagels are apparently hot sellers here. I heard that it's practically the best bagel in Singapore. Definitely gotta head back to try them. The cream cheese served with it is also a depart from the usual. Other than the plain cheese, there's also the Caramel Cream and Maple syrup Walnut Cream Cheese. No prize for guessing what i'd choose. :)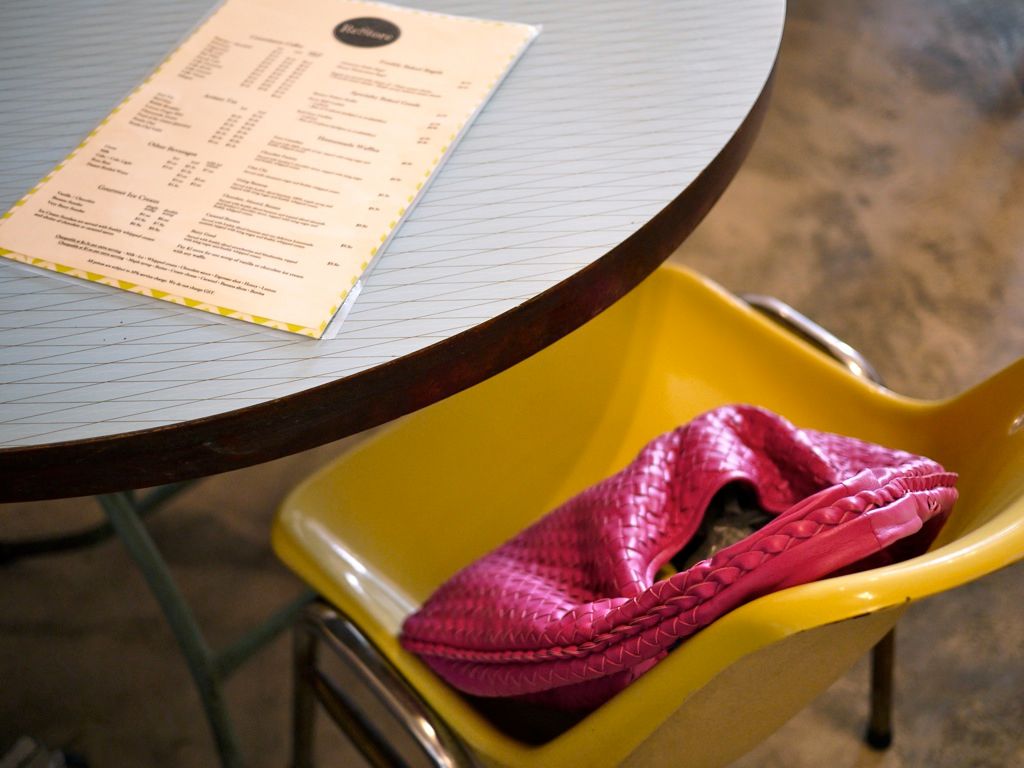 Head over to ReStore Living for a très European lazy afternoon. If not, at least make yourself an iced tea this afternoon. :)
124 Tanjong Pagar Rd
088533
Tel: +65 6222 3510

Tue-Thu: 11am -7pm
Fri: 11am -8pm
Sat: 12pm -8pm
Sun: 12pm -5pm