Cupcake Review: Swirls Bake Shop
Swirls Bake Shop is a gourmet American cupcake bakery that has been described as the "Best cupcake store Singapore has seen" in a mere 6 months since its opening. Nestled in the Rodyk estate, it has garnered a strong following from the expatriate crowd and locals alike with their luscious cupcakes and wide variety of flavors (they have 101 thus far).
This did not come easy. Former fashion stylist Alia S Dada and husband Danish road-tripped across the USA and Europe, stopping at every bakery they could find. The cupcake lovers tried and baked countless cupcakes before finally perfecting their recipe to bring us these moist and flavorful desserts.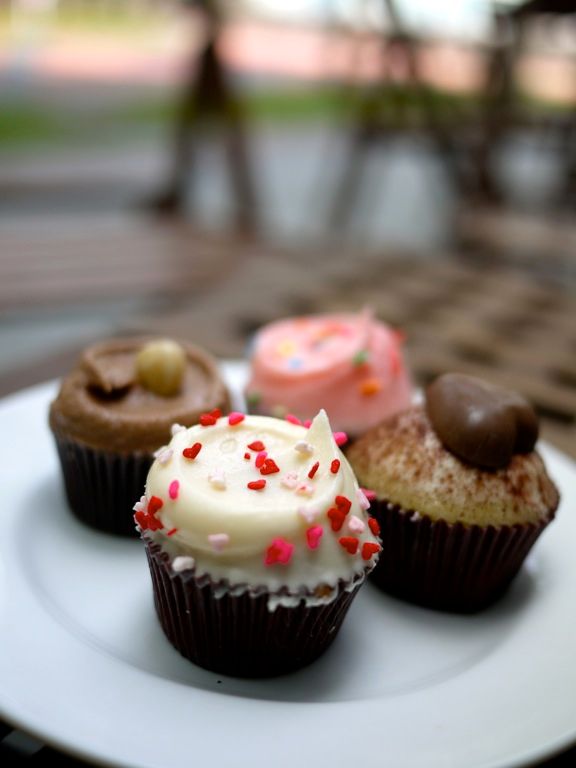 Clockwise from front: Strawberry Burst, Nutella, Very Vanilla and Tiramisu
Danish even developed his own vanilla extract and other quality ingredients are sourced from London. Thank god for Swirls' Tiny cupcakes if not we would not be able to taste so many flavors. It's 1/4 the guilt but the same 100% satisfaction. Strawberry Burst was a refreshing and tangy depart from the usual chocolate or vanilla cake. Fresh strawberries are blended into this one and topped with a strawberry cream cheese frosting. I like that it isn't too sweet. Oh So Cocoa was full of chocolate goodness and the chocolate butter cream frosting makes the cupcake smoother and creamier.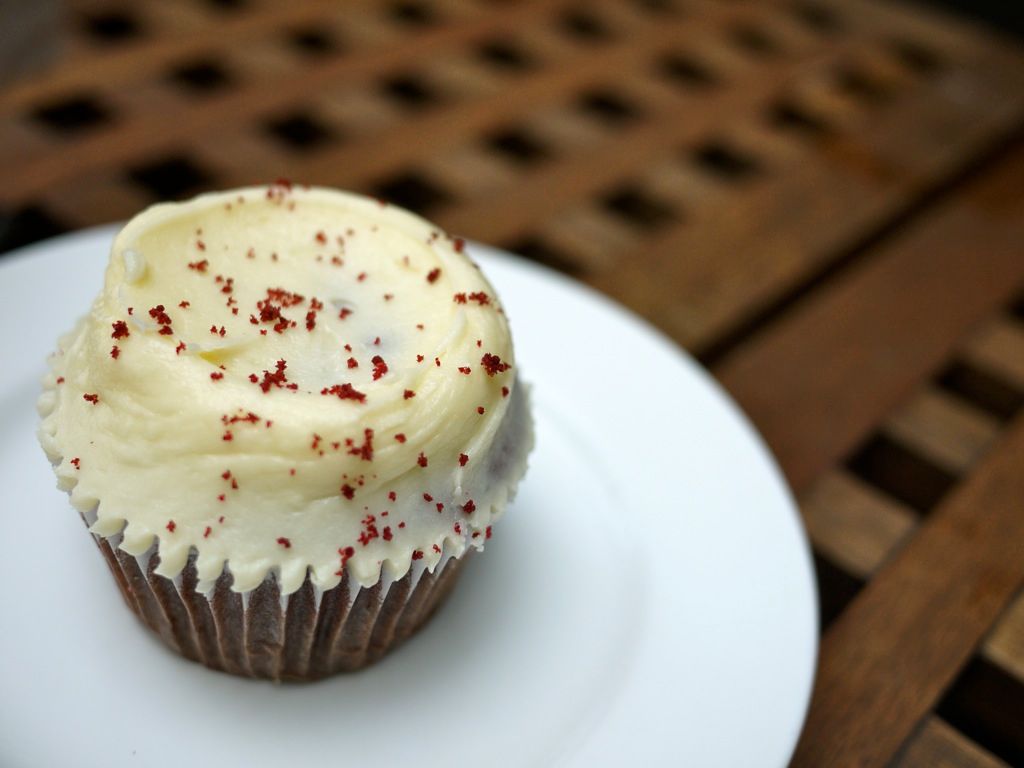 The Red Velvet is extremely delightful. S finished the whole regular sized one before i knew it! He is really the Red Velvet fan, having spent a couple of months hunting down the best one in NYC. This is definitely comparable. The interior is a moist and dense crimson chocolate and the light cream cheese frosting complements it well.
My other favorite is What's Up Doc?, a carrot-cake cupcake. This is something that i would get in the Colossal size (Giant Cupcake)! I would say it's the best carrot cake i've tasted in Singapore. Shredded carrot is used in this cupcake and crushed pineapples were used to give it that extra zest. The cream cheese frosting is a tad too much for the tiny one though.
Everyday, Swirls will showcase different flavours from their Specials Range, which changes every month. I simply have to rave about the Tiramisu. The coffee, kahlua and cream mascarpone is a lethal combination that blew me away. It's my weakness. I would have a dozen of these anytime.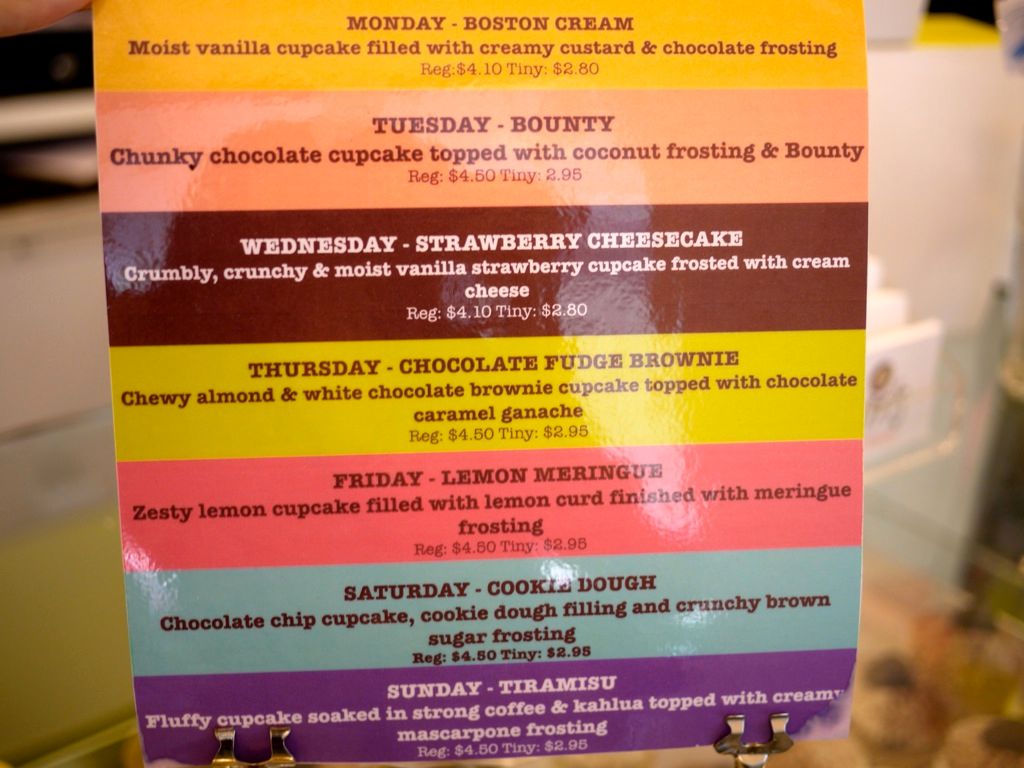 Swirls Bake Shop is definitely my favorite cupcake bakery in Singapore! Highly recommended. Special thanks to Alia and Danish for inviting me to their cupcake tasting. Finally a taste of NYC in our own backyard! Tiny cupcakes are priced $2.50-$2.95 and regular size ones $3.95-$4.10. Special cupcakes are priced differently.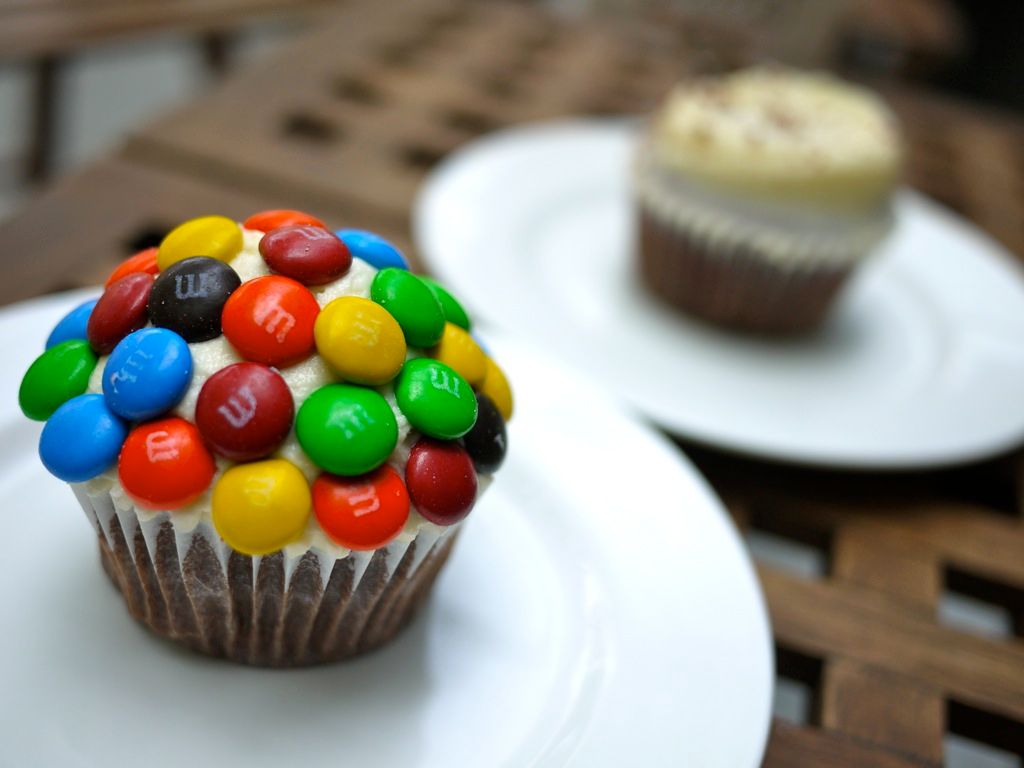 Ending the weekend on a sweet note! Buy a cupcake, or maybe a dozen home. It will ease the Monday blues a little. :) Cheers!
Swirls Bake Shop
8 Rodyk Street, #01-08
Singapore 238216
Tel: +65 6634 4765
Daily: 11am - 7pm