Zespri Kiwifruit: Daily scoops of Amazing
The Zespri kiwifruits have landed on our sunny island! I'm not sure if you guys have noticed this but i've spotted them at the supermarkets already! Whee! I love eating these brown furry fellas because i love Vitamin C. Did you know that these little kiwifruits are in fact packed with twice the amount of Vitamin C as compared to our typical go-to-fruit, orange. A single Zespri Gold Kiwifruit exceeds the minimum recommended daily intake of Vitamin C for a day! How awesome is that?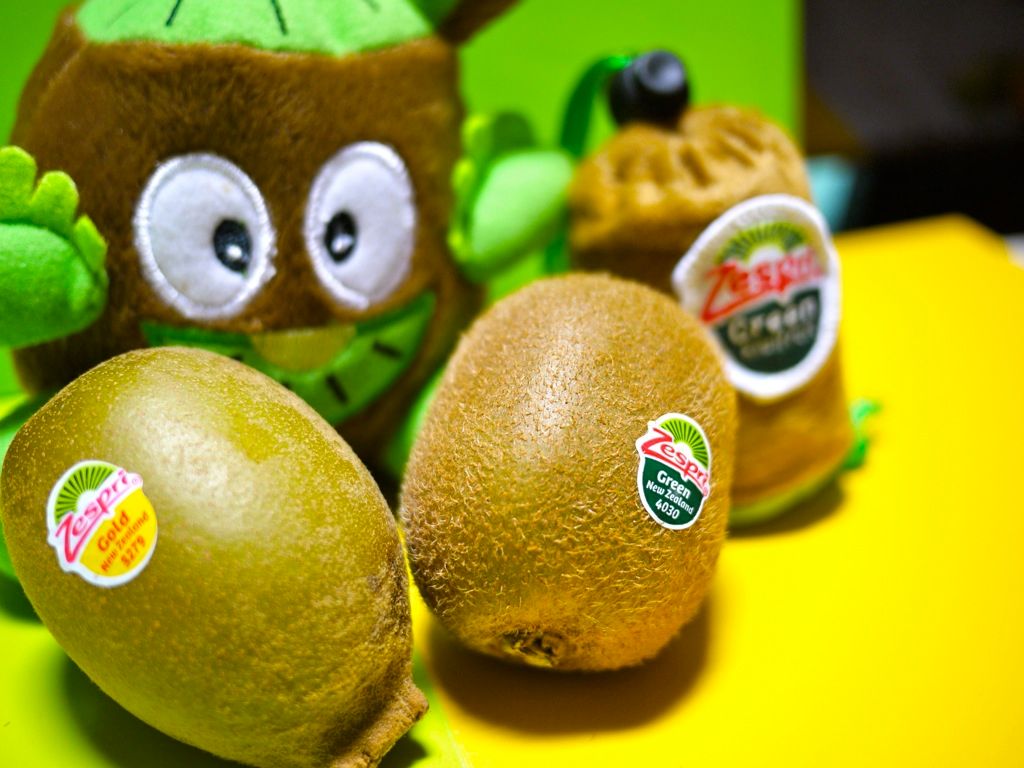 I was invited by
Zespri
to take part in the first-ever
14-Day Daily Scoop of Amazing Challenge
. In the next 14 days, i would be eating, breathing and living
Zespri Kiwifruits
! I will attempt (the keyword is attempt) to get creative with kiwis, so watch this space. Will be updating my day to day activities and kiwinspiration on
my Facebook Page
,
Twitter
and
Instagram
(@Msskinnyfat) as well. There will be a special
Zespri Giveaway
for readers at the end of 2 weeks. So go ahead, Comment, Like, and Share away!
We kicked-off the Challenge with dinner at The Living Cafe yesterday and it was my first raw food meal! This carnivore was quite worried at first but found out that "raw" also meant unprocessed and organic and some food were cooked as well. -Phew- Here is what we ate, and also a preview of potential kiwifruit dishes that you can prepare!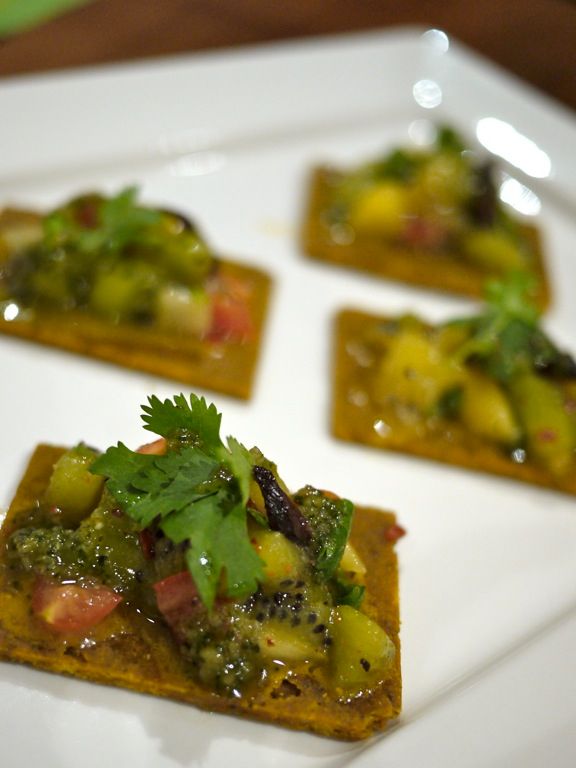 We started with a
Raw Bruschetta with Pesto and Kiwi Salsa
as our Entree. The sweet kiwifruit really goes well with the acidity from the Salsa. I love the cracker, which is probably made from dehydrated nuts (I'm obviously not a cook). It really whets the appetite and i kept telling Hazel (
Aimakan
) that i'm starving.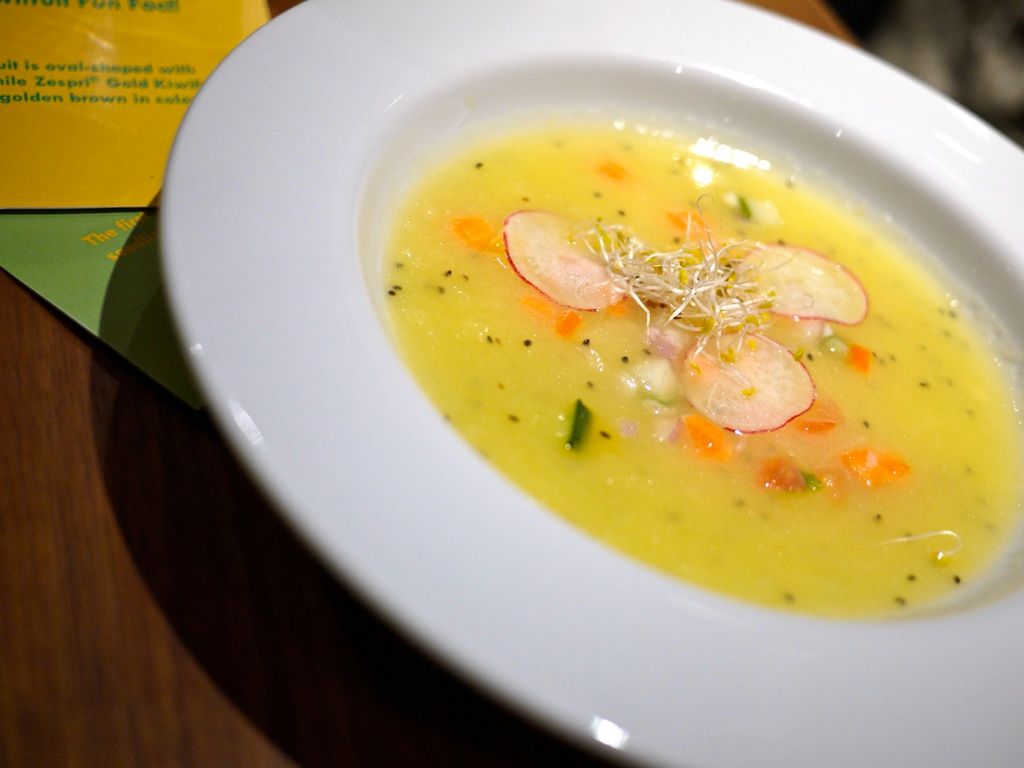 I was surprised when i touched my Raw Kiwi and Apple Gazpacho soup for it was cold. Yes, that's what raw food is about sometimes. It tasted exactly like blended fruit juice but it was more cool tasting than sweet. Seems like quite an easy dish to make right? :)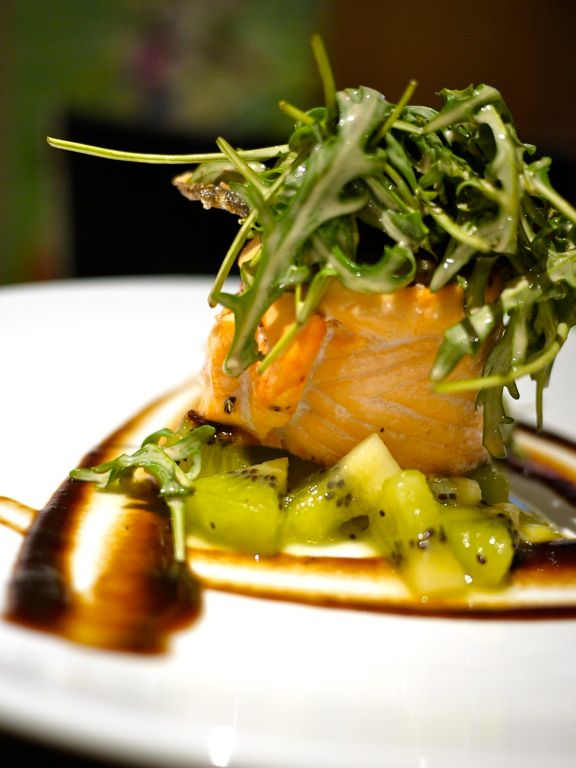 Our Main Course was a Grilled Salmon fillet stuffed with cauliflower puree, served with mixed salad and kiwi citrus. The salmon was a little overcooked but i love the crunch and light bitterness of the cauliflower. They also used my favorite Japanese sesame dressing on the rockets. Yums.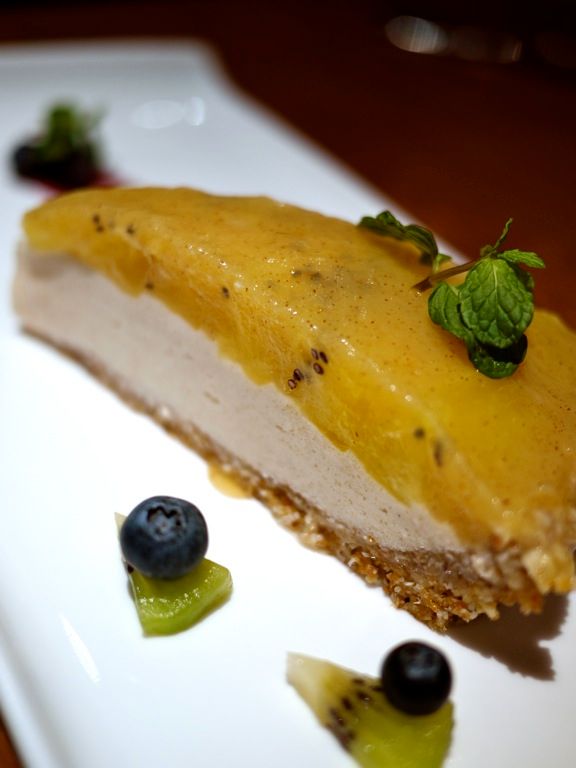 Dessert was a
Raw Kiwi Pie
and everyone was cringing their faces because the first bite was sour. I played it smart and started with the nut milk filling (it tasted of coconut). I love the creamy silky texture of the pudding. Surprisingly, my kiwi topping wasn't too sour. :) Love the nutty base again. I believe it's dehydrated and not baked.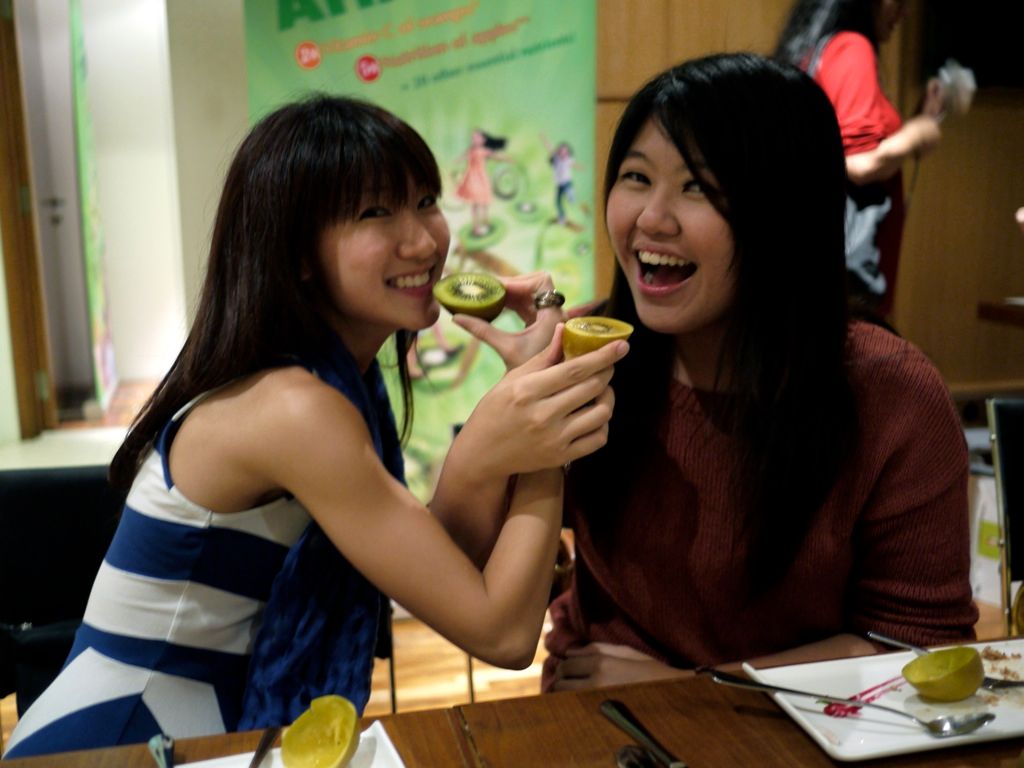 Ended our dinner on a sweet note with our kiwifruit cups! This is how i love to eat them best! As usual i was playing with my food and i roped Hazel into doing the same. And it was caught on film by the photographer! :/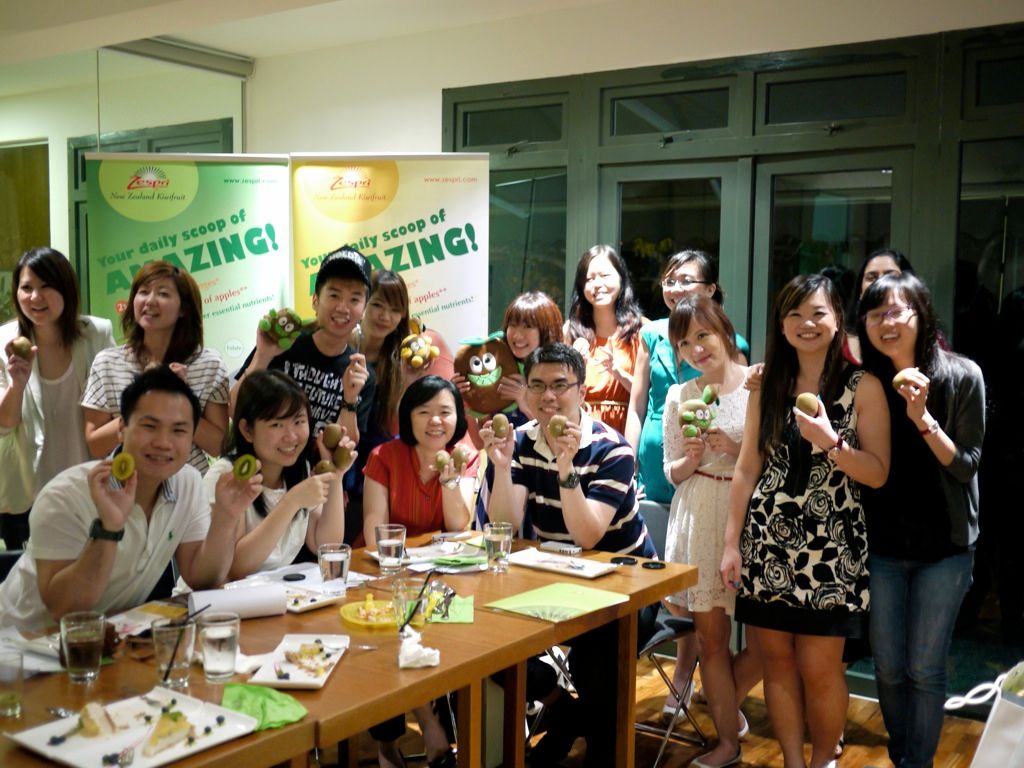 Group shot of the bloggers and friends who are participating in the 14 day challenge. Where did Hazel disappear to?! Anyway, the possibility of me winning this challenge is close to 0 with all these great blogger cooks around! I'm going for the lazy girl's approach to eating more fruits. I already have a few silly ideas in mind. Heh. Keep a look out!
Do remember to check out
my Facebook Page
for daily tips and updates! Visit the
Zespri website
for kiwi recipes too. :) Remember,
a kiwi a day keeps the doctor away
(apples are too low in Vit C content).
The Living Cafe
779 Bukit Timah Rd
Mon – Sat: 9am – 6pm
Phone +65 6762-8029