Cafe: Tiong Bahru Bakery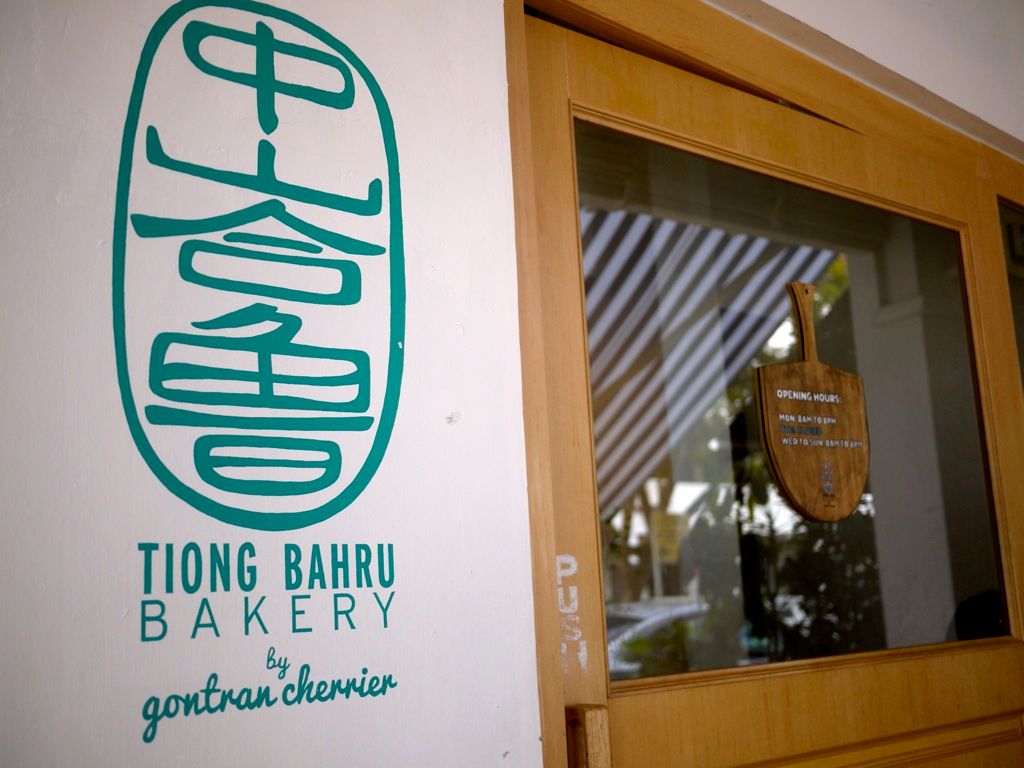 There is simply too much to love about Tiong Bahru: the restored walk up apartments, mix of old and new, traditions and modern styles, indie boutiques and cafes. With the opening of Tiong Bahru Bakery by Monsieur Gontran Cherrier, i'm finding it hard to spread my lovin because this one has won my heart.
Tiong Bahru Bakery is the first overseas tie up for Gontran, one of the top baker in Paris, celebrity chef and published author, with the Spa Esprit Group to provide artisan bakes in Singapore. How they managed to convince him, i don't know, but as long as i'm getting my buttery croissants, i honestly don't care.
The 40-seater bakery churns out freshly baked breads, pastries and sandwiches by the minute. They have to, or they wouldn't be able to feed the hungry human chain that snakes around the shop. No worries, the queue moves extremely fast but you will have a problem getting a seat with people chilling out with their croissant and coffee by Forty Hands.
If you are there to have brunch, i would suggest you order a sandwich or pick from the selection of open-face focaccia as a main. An interesting sandwich would be the Squid Ink Bun with Smoked Salmon and Ham (S$6.50). I sampled the bread but there wasn't any hint of the smoky ink but the presentation of the black buns with generous slices of meat is definitely appealing.
People have been raving about the croissant at TBB, claiming it to be the best in town. But this skinnyfat girl says the hidden gem is the Kouign Amann (S$3.50). If you like salted butter, caramel and pastry, you would love this! Eating this is like unwrapping a present. The exterior is flaky and crisp with the caramelized sugar bits. I thought i was eating Garrett's Caramel popcorn. As you unravel the buttery swirls, the delicate insides is moist, pillowy and a little salty. It's everything i want in a dish and more.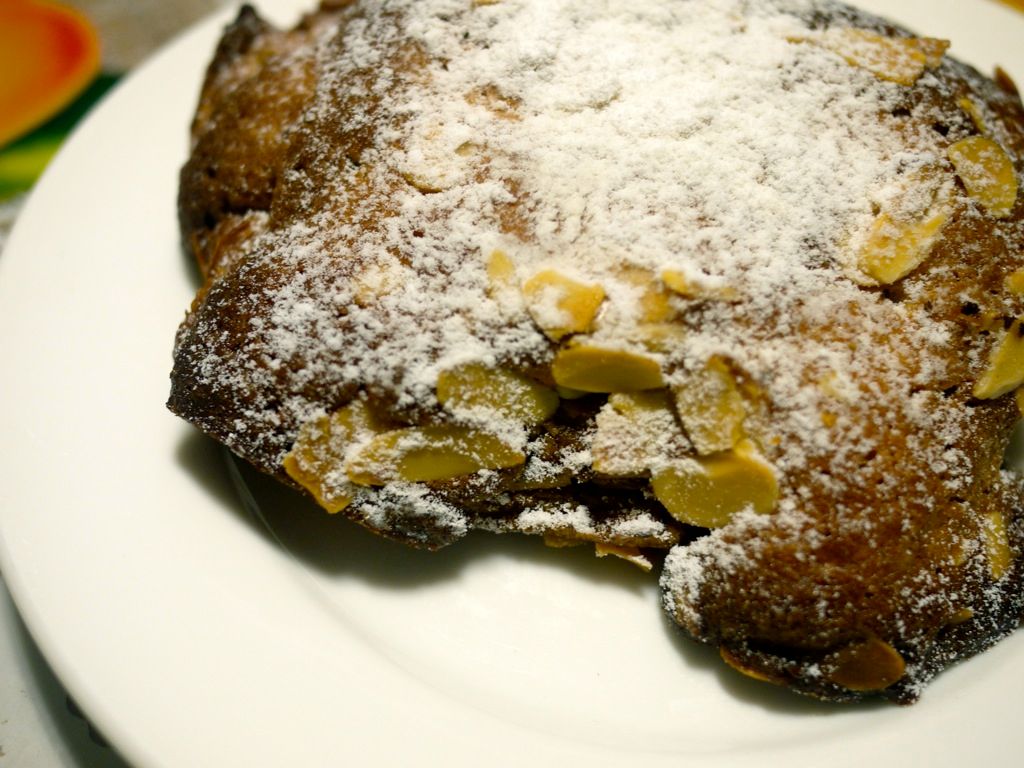 Being my greedy self, i ordered the Chocolate Almond Croissant (S$3.50) instead of the plain one. Duh! It has all my favorite fillings even though that compromised on the classic croissant texture. I have no issues with the taste of the minced up almond nut paste and chocolate bits but there isn't enough chocolate and it's not spread around evenly. If you have a sweet tooth, this is it for you. Should have tried the plain or chocolate croissant though.
Will be back for more bakes and the Kouign Amann is definitely on my must eat list. If Tiong Bahru is a little out of the way for you, they also have a centrally located branch at
Raffles City Shopping Center
. It may not be as fresh but it's still a good option for lazy folks out there. Enjoy your afternoon tea!
Tiong Bahru Bakery
56 Eng Hoon Street, #01-70
Tel: +65 6220 3430
Hours: 8am-8pm (Closed Tue)